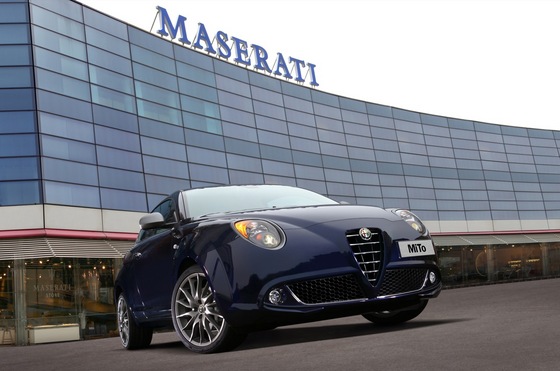 If you want to buy this Mi.To I'm sorry to disappoint you but even you have the money cash you can't buy it, this car is so exclusivist that you must be Maserati client to drive it, and not even then you can't buy it. Yes, looks like the alliance between Maserati and Alfa Romeo was made and like this was born this low class Maserati.
Alfa Romeo Mi.To is actually a car for changing, if you are a Maserati client and your car is in service (damaged) you get a Mi.To. You can distinguish the car after her Blu Oceano color and after those plates on the thresholds (those plates say that Mi.To is not your car but actually is a loan car from Maserati).

Because those who own a Maserati are used to luxury the Alfa Romeo Mi.To has Pelle Frau upholstery, automatic air conditioning, the navigation system is Blue&Me and bi-xenon headlights. Maybe Mi.To doesn't behave like a Maserati but at least doesn't embarrass you because it has under the hood a 1.4 liter MultiAir Turbogas engine with 170 horsepower.