Chevrolet has announced that they will be offering a replica of the Indianapolis 500 pace car. As this isn't the first time Chevrolet sells replica pace cars (the first one being sold in 1993) there are some conditions applied to it.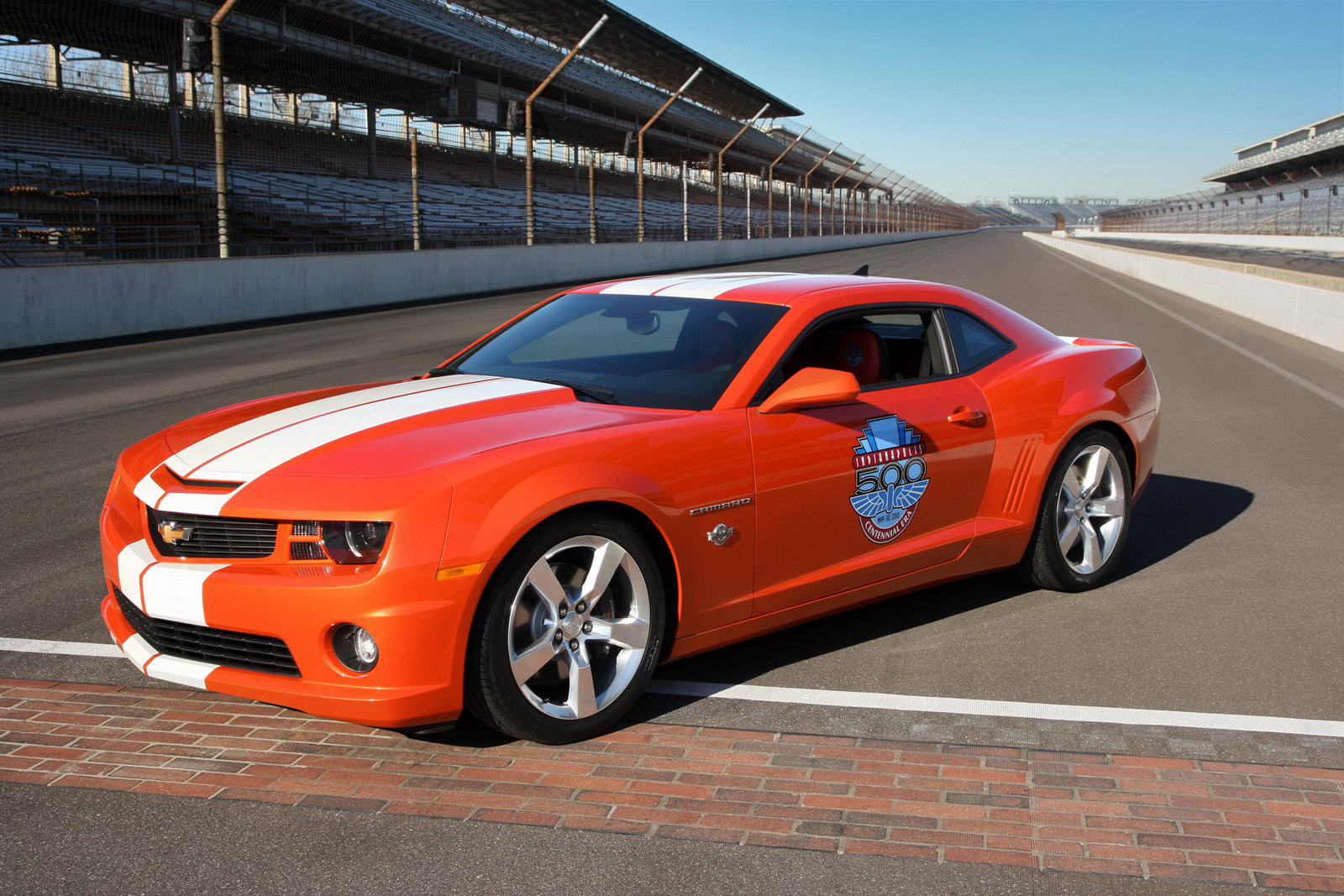 Firstly, the production will be limited (it is a limited edition after all) to 500 units (it is the Indy 500 after all) and up to 200 will be available through dealers. Only the top 2009 retailers will be chosen to deliver this special Camaro and as there are 187 competitors this sales point picks should be quite interesting as well.
Getting back to the car it has to be said that the only purpose in existence of this limited edition Chevrolet Camaro is pleasing any diehard fan of either the Indianapolis 500 or the car itself. The replica is based on the 2SS version of the Chevrolet Camaro that has an RS trim package a 400 horsepower V8 a six speed automatic gearbox and a list of additions from the actual Indi 500 Pace car.
The special parts that make it only onto this limited edition Chevrolet Camaro are: the paintjob which is available only in Inferno Orange with white pearl rally decals, the 20 inch polished aluminum wheels an Inferno Orange front grill and complementary engine cover and a lot of Indianapolis 500 logos on places such as the seats, floor mats, door panels and headrests.
Pricing for this 2010 Chevrolet Camaro Indianapolis 500 Pace Car replica are announced by GM to be around $42.000.