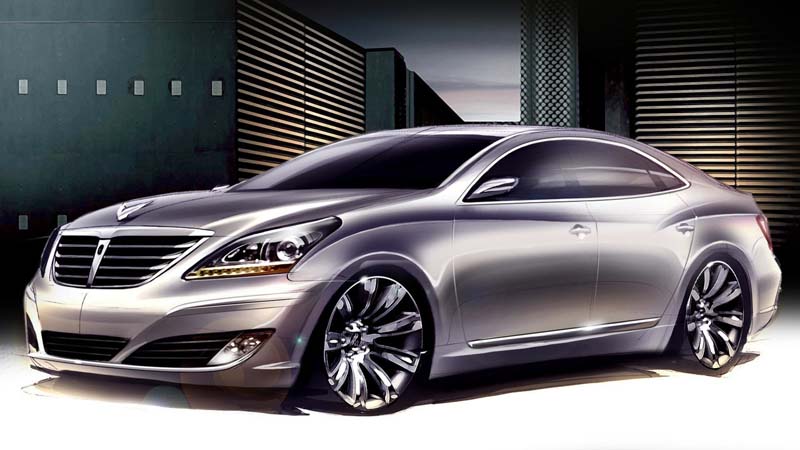 Hyundai has a great surprise for everyone, the official rendering of the 2010 Hyundai Equus (VI).
This car will be the best luxurious car that Hyundai will produce. The last version of the Equus has appeared in 1999 and it has a great success in South Korea. The new model will appear in 2010. Besides the looks, the car will also be equipped with state of the art technology. What we know for sure is that this car will be very safe, but there are other suppositions which haven't been confirmed. For example, some people think that the 2010 Hyundai Equus (VI) will have an 8 speed automatic gearbox and that the best engine will develop over 400 horse power.
The 2010 Hyundai Equus (VI) will be available in the United State and Europe too, starting with 2010.