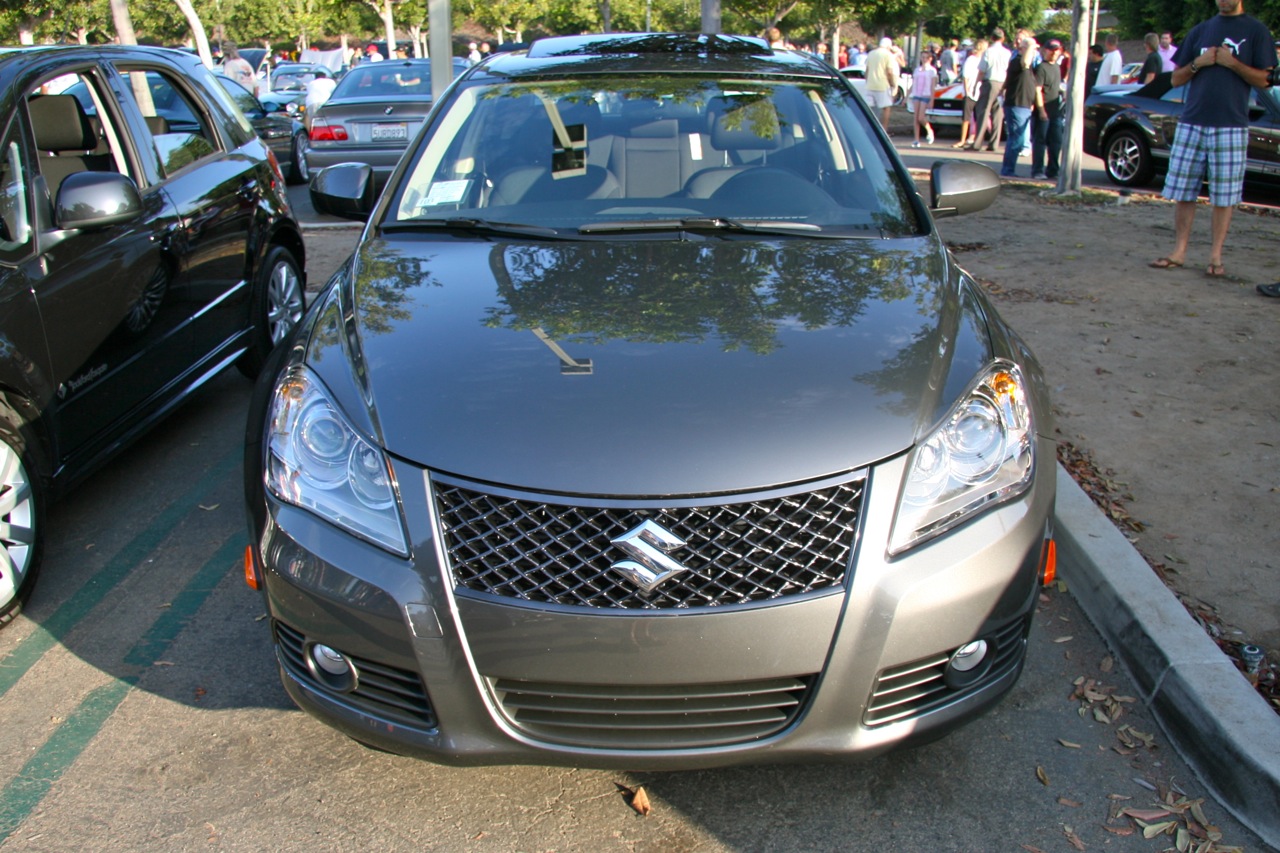 Now you can find any information about 2010 Suzuki Kizashi Sedan on the internet. I will take some important informations and talk about them in this post. I have to say that the front size looks pretty much the same as a VW Golf 5 GTI but other people are saying that this car is more similar to Saturn Aura.
The price of 2010 Suzuki Kizashi Sedan will start from $20,000 and depending on what choises you will make, it will grow. The new 2010 Suzuki Kizashi Sedan will be available with a 2.4 liter four cylinder engine that develops 185 horsepower at 6,500 RPM and a torque of 170 lb-ft at 4,000 RPM with a six speed manual gearbox transmission. When 2010 Suzuki Kizashi Sedan is mated to the CVT, the 2.4 liter engine develops 175 horsepower at 6,000 RPM.
At this moment, 2010 Suzuki Kizashi Sedan is launched in Japan and the citizens of this country can buy such a car from a dealership. In the US the sales will probably begin after few weeks.