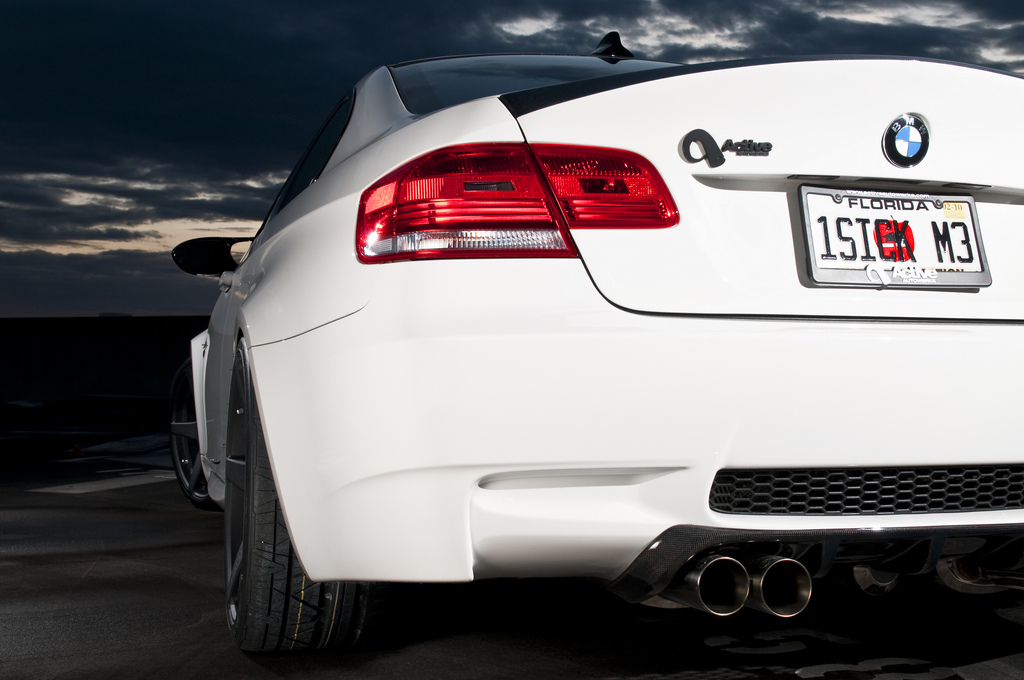 Miami tuners from Active Autowerke realized a masterpiece from a BMW E92 M3. A 4-liter V8 engine developing 459hp ensure the power of this wonderful car. Our BMW is also equipped with ADV 1, high performance wheels exclusive by Active Autowerke.

The high performance wheels have an agressive look, they are lightweight and have custom finishes. Another upgrades beside the performance ones, were made at the interior and body, using carbon fiber parts for exterior and special exhaust system for boosting the performance.
There is a part of the list were you will find what our BMW E92 M3 includes:
-KW Variant 3 Coilovers
-Active Autowerke Short Shifter Kit
-Active Autowerke Pulley Kit
-Vorsteiner Carbon Fiber Trunk
-Nitto Invo Tires: 255/30/20 & 295/25/20
Find more details and car specifications reading the original post at BMWCoop.