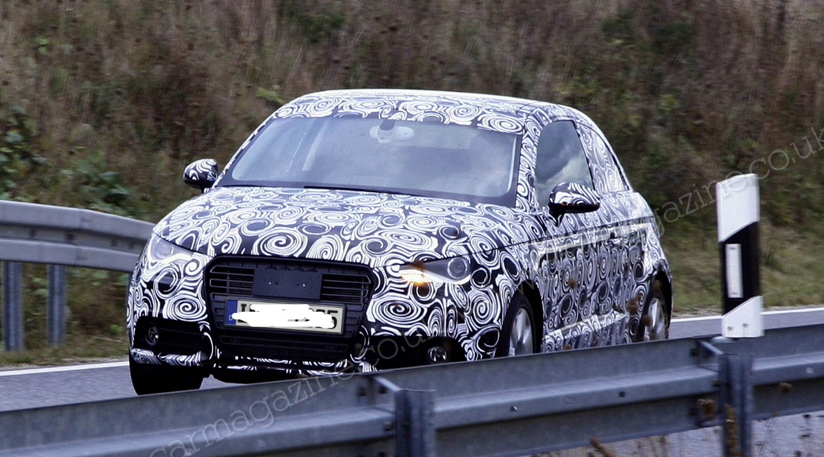 2011 Audi A1 is about to be released at the end of 2010 as a 2011 model and today was posted on the internet the first spy photos of this car. The spy photos were taken while this 2011 Audi A1 was being tested in Germany. One of the rivals of 2011 Audi A1 will be the Mini Cooper even if this car is bigger.
2011 Audi A1 is about to be launched with three doors, five doors and also a convertible and a compact MPV. The first official appearance will be at the Geneva Auto Show in 2010, with few months before the release. 2011 Audi A1 will be available as a diesel but also with gasoline and the cheapest engine will be a 1.4 liter that will be probably on gasoline.
A bigger rival to 2011 Audi A1 than Mini Cooper will be VW Polo. I think that 2011 Audi A1 will beat the competition, or at least I prefer a 2011 Audi A1 than any other rival of this car.