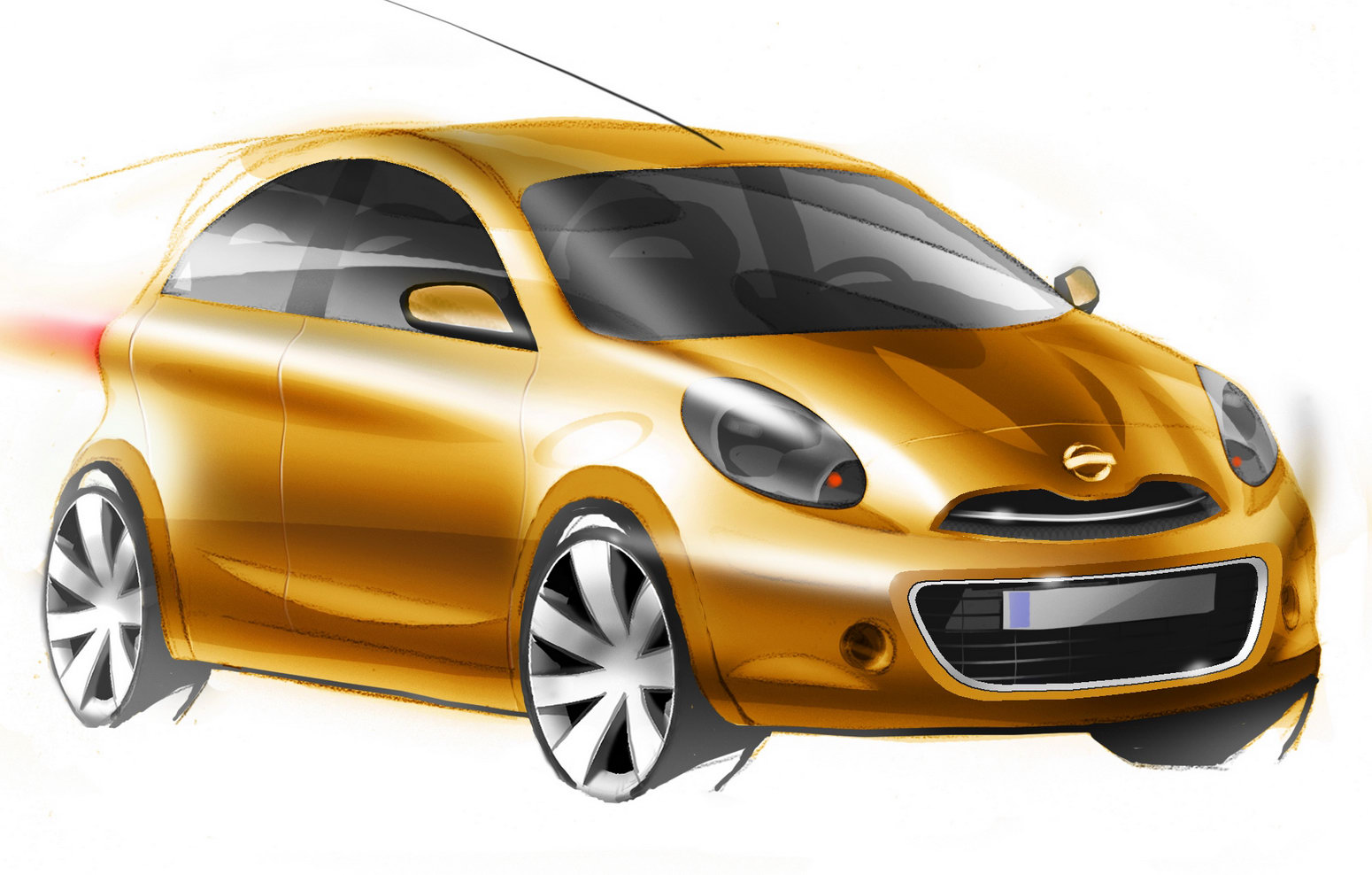 These are the official sketches of super mini car, 2011 Nissan Micra. This mini car will be launched on 2010 March in Thailand and will be available to buy in more than 150 countries. The Nissan firm didn't released any informations about 2011 Nissan Micra until now but is undesrtandable because they just released some official sketches of it.
2011 Nissan Micra looks very similar to Opel Corsa B and even if we don't know any details about this car, I can say that it will have a 1.2 liter engine on gasoline and a 1.3 liter diesel engine. They called 2011 Nissan Micra the next "global compact car".
Of course, this car will compete with Toyota Yaris and probably with Honda Fit. 2011 Nissan Micra will be a city car with a small trunk and a very low fuel consumption. I'm surprised to see that they will release this car with few time after only the sketches were posted on the internet.