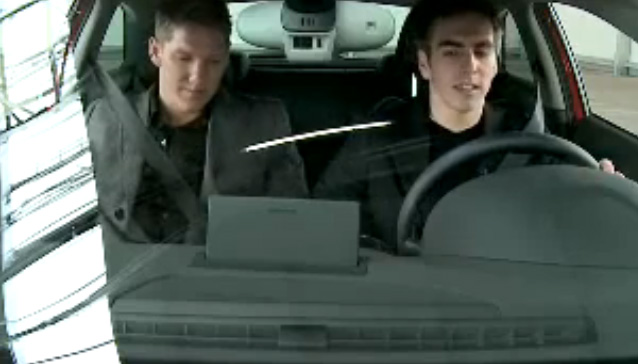 This video is awesome because it really shows you the expression from a driver's face while he is driving the 2011 Audi A1 either that smile could be false I don't think that it is like this because Audi is always building cool cars while in my favorite top the Audi A1 is competing with the BMW 1 Series but BMW is the winner.
In the video you can barely see the shape of that red 2011 Audi A1 because it is censored but the interior isn't so you can see some details from the interior. I forgot to tell you that this video is official from Audi.
Anyway, there is not too much time left until we will be able to see some official photos with the 2011 Audi A1 from the middle of February and we also know that this 2011 Audi A1 will be official launched at the Geneva Auto Show.