For the 2011 model year Chrysler have big plans for the Dodge Challenger and they all sum up in not showing much difference.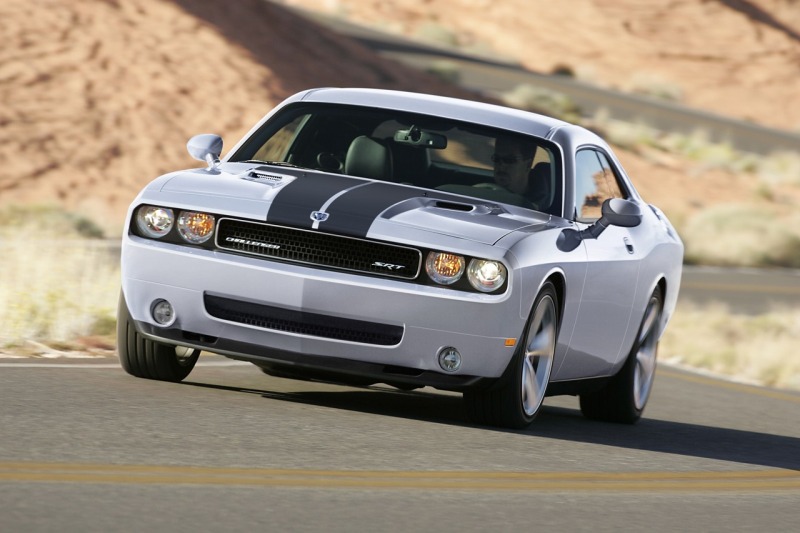 The 2011 Dodge Challenger will see very few styling tweaks, and why not, it is a gorgeous looking muscle car.

The most significant change will be the current Ram badge that will be replaced by the new Dodge logo, the one that simply says Dodge.
Underneath what you can see the change spectrum is completely different, with the 2011 Dodge Challenger R/T models will see little upgrades and will still produce 370 horsepower for the automatic and 375 horsepower for the manual. However don't let that get to you as both will see a 1 mpg increase in highway fuel-economy.
The 2011 Dodge Challenger SE will see power output increase from 250 horsepower to 290 horsepower and a slight jump in the torque figures from 250 lb-ft to 270 lb-ft. Again, fuel economy minded we find out that while the 2010 Challenger SE averages 18/25 mpg (city/highway), the 2011 model is reported to achieve around 20/26 mpg.
Saving the best for last we find that the 2011 Dodge Challenger SRT8 will get the biggest upgrade. The engine power output will jump from 425 horsepower to 480 horsepower while torque will be increased from 420 lb-ft to 460 lb-ft.