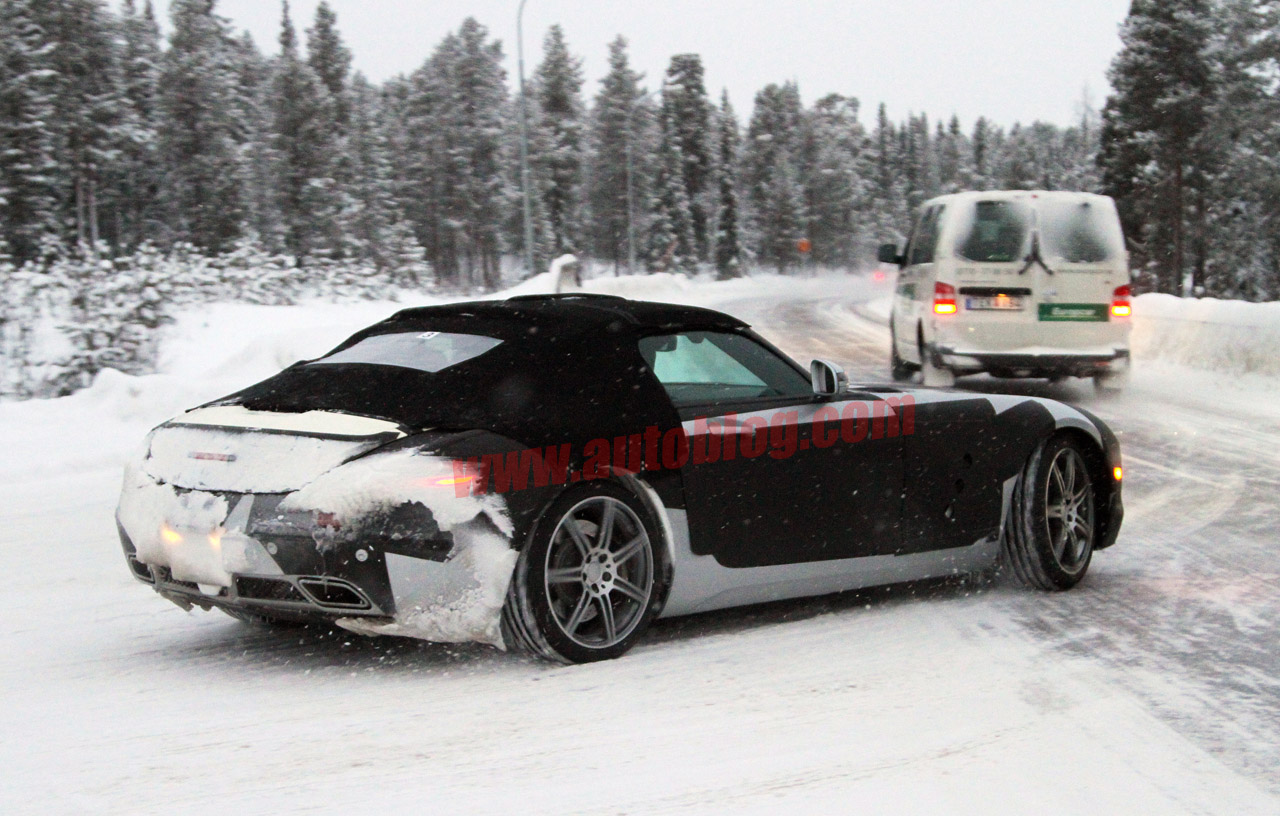 I think that this would not be the first time when I tell you that this 2011 Mercedes-Benz SLS AMG is looking more than awesome. I think that when it will be launched it will be considered the coolest and probably also the most powerful sport car built by Mercedes.
Even if in these spy shots the car is camouflaged (I also must say that it is not camouflaged 100%, just few parts from its body) it look awesome which is good because other times, Mercedes is testing prototypes that are way too camouflaged so that they look very ugly in that time.
I can also tell you that Mercedes-Benz SLS AMG will be presented at the Dubai Auto Show in a desert gold edition so if you are going to visit Dubai, I recommend you to go there and to see this car because it deserves so much your attention.