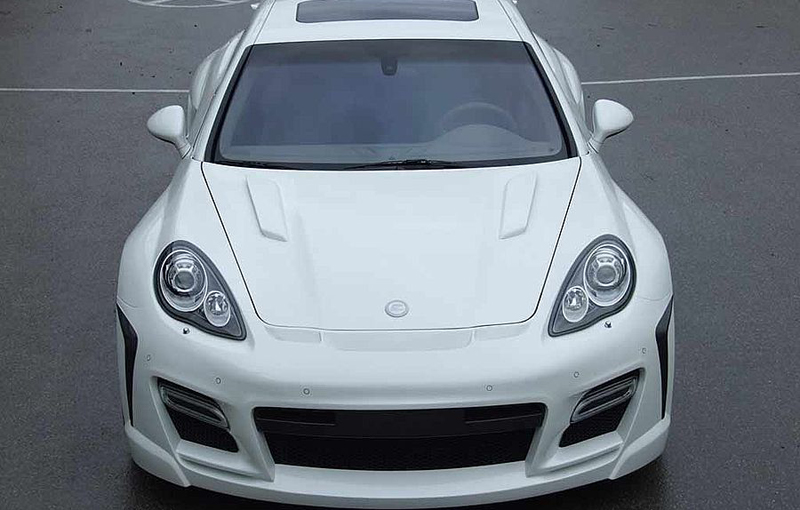 Porsche Panamera received a tuning package from FAB Design, which gives 700 hp, a complete aesthetic kit and a set of 22-inch wheels. Tuners from FAB Design have developed a package for the Porsche Panamera model which had just celebrated the production of 10,000 units in the first three months of existence. Panamera has received both an aerodynamic package, and a performance package.
The model that result develops 700 hp and have a new front bumper, a special body kit, a set of position LED, large air slots, side sills and a set of an integrated air diffuser in the rear bumper. Panamera's suspension has been replaced with a stronger one and the ground clearance has been reduced too.

Those from Fab Design have not announced details about the changes that have operated in the braking system. The V8 of 4.8 liters of this model now develops 700 hp thanks to a reprogrammed ECU unit and a new exhaust system. Panamera additional powers helps to accelerate from 100 km/h in 3.5 seconds and top speed of this model reaches 330 km/h.