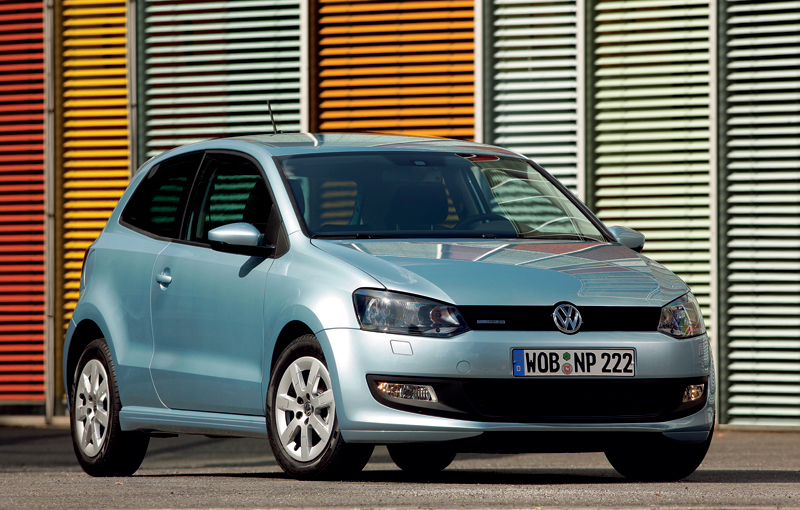 The most economic model with five places in the world (3.3 litres/100 km) is available in Germany. Volkswagen officially announced that orders are opened for the newest generation of the Polo BlueMotion, presented the first time at the Motor Show in Geneva this spring.
With 75 horsepower TDI unit under the hood, the cleanest version of Volkswagen Polo consumes only 3.3 litres/100 km, with 22% less than conventional version of the same engine. Moreover, carbon dioxide emissions fell from 109 to 87 grams CO2/km, German model becoming the most effective and economical model with five seats at the existing market.

To reach these values, Polo BlueMotion called to a range of solutions and systems that help save fuel and keep a more than decent level of CO2 emissions. These include Start/Stop package and system energy recovery arose from braking, as well as aerodynamic improvements like entirely covered grille, panels that reduce drag placed on the "belly" of the car and Greenland 15-inch wheels designed specifically for as economic as possible runs.