Exceptions to MPVs being boring exist, most of them happen when instead of getting a daily chore of ferrying loud kids, they act as a bus for more or less loud business executives.
That's where stuff gets really interesting as the interior fittings and equipment becomes impressive and they actually get used instead of destroyed.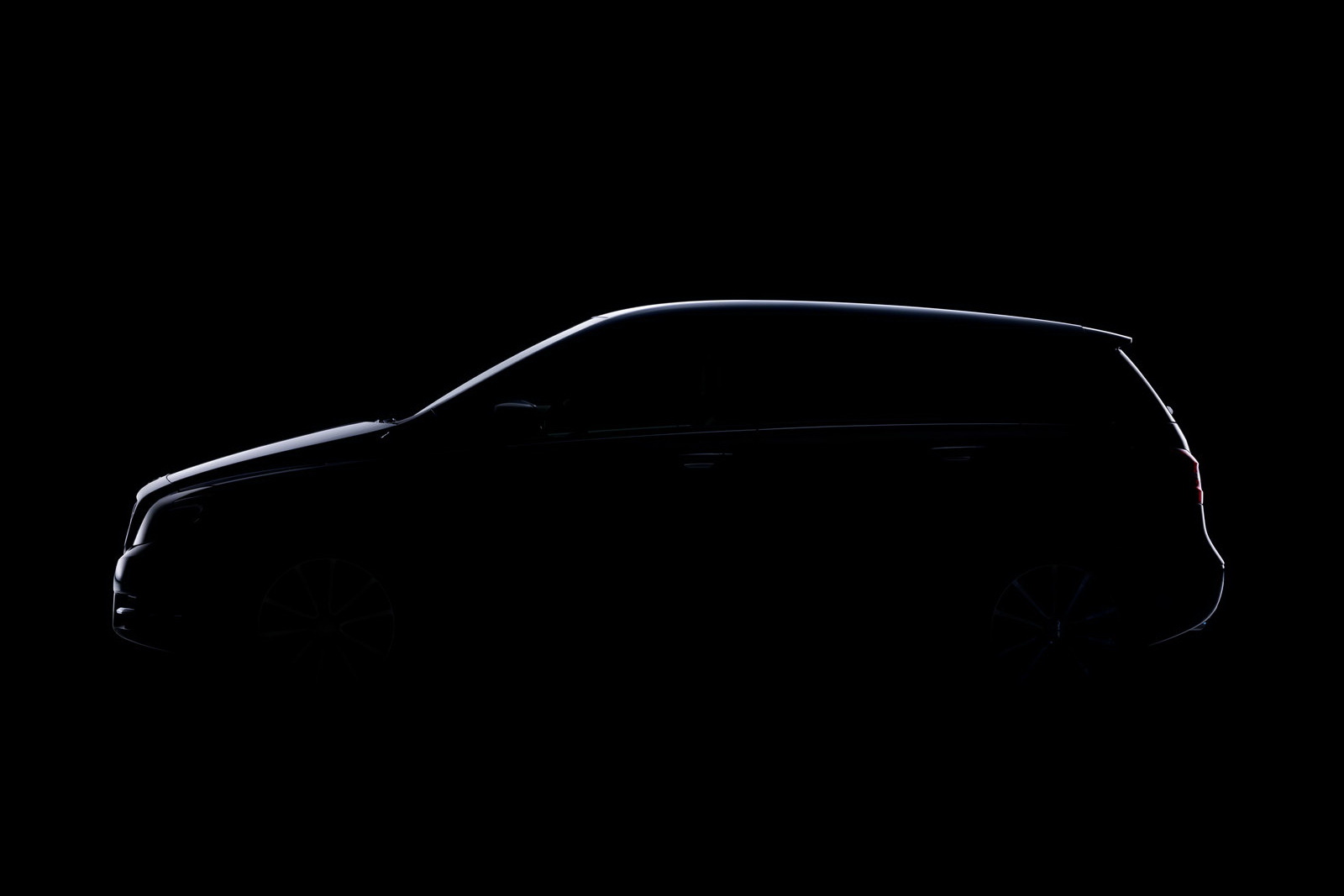 One of the finest of this relatively rare breed is Mercedes B Class and, for the 2012 model year the interior of it got to a point where it's nearly incredible.

The Germans edited the released photos of the interior of the 2012 Mercedes B Class but to be honest, it wasn't necessary.
Everything inside this soon to be launched 2012 Mercedes B Class is so refined and well made (at least in appearance) that i reckon a few shots snapped with a phone would still have done justice to the release.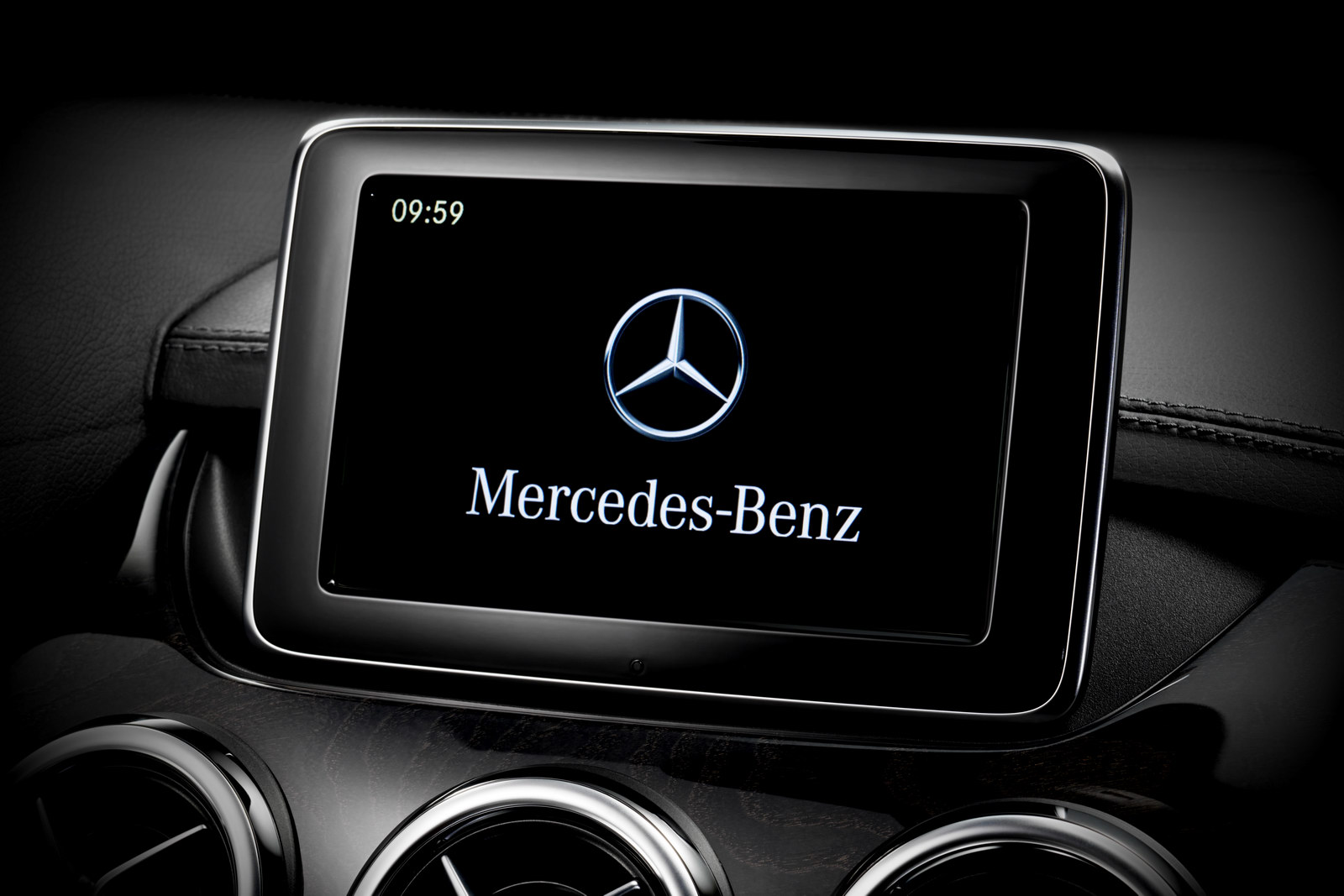 The appearance and the quality seems to be there to a point where it's similar to what you find on the new 2012 CLS as opposed to the older versions of the B Class which cost a lot of money in relevance to what they were worth.
Incredibly, despite the very well done interior of the 2012 B Class Mercedes say you don't have to have it one way or another.
As a premiere for the world of MPVs you can customize anything from the dashboard to most of the materials used on the interiors on cars from a much more impressive range of cars.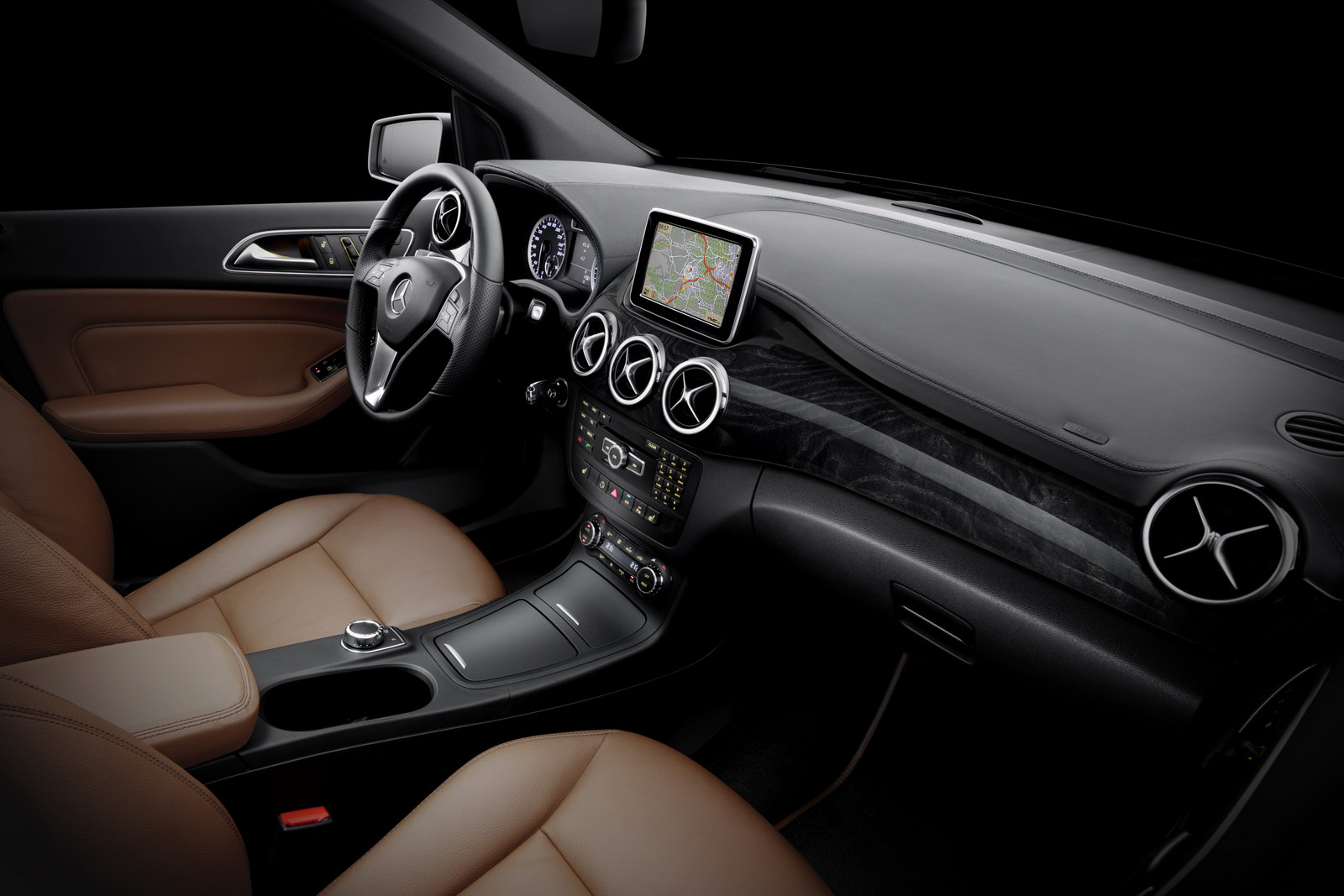 You can even have the dashboard of the 2012 Mercedes B Class covered in hand-stitched ARTICO man-made leather.
Another fine detail of the 2012 Mercedes B Class is to be found in the shared air vents with the three pointed star's flagship, the SLS AMG.
It seems that the people behind this new update and design aren't really the Germans at Mercedes but the Italians which work for their new design center.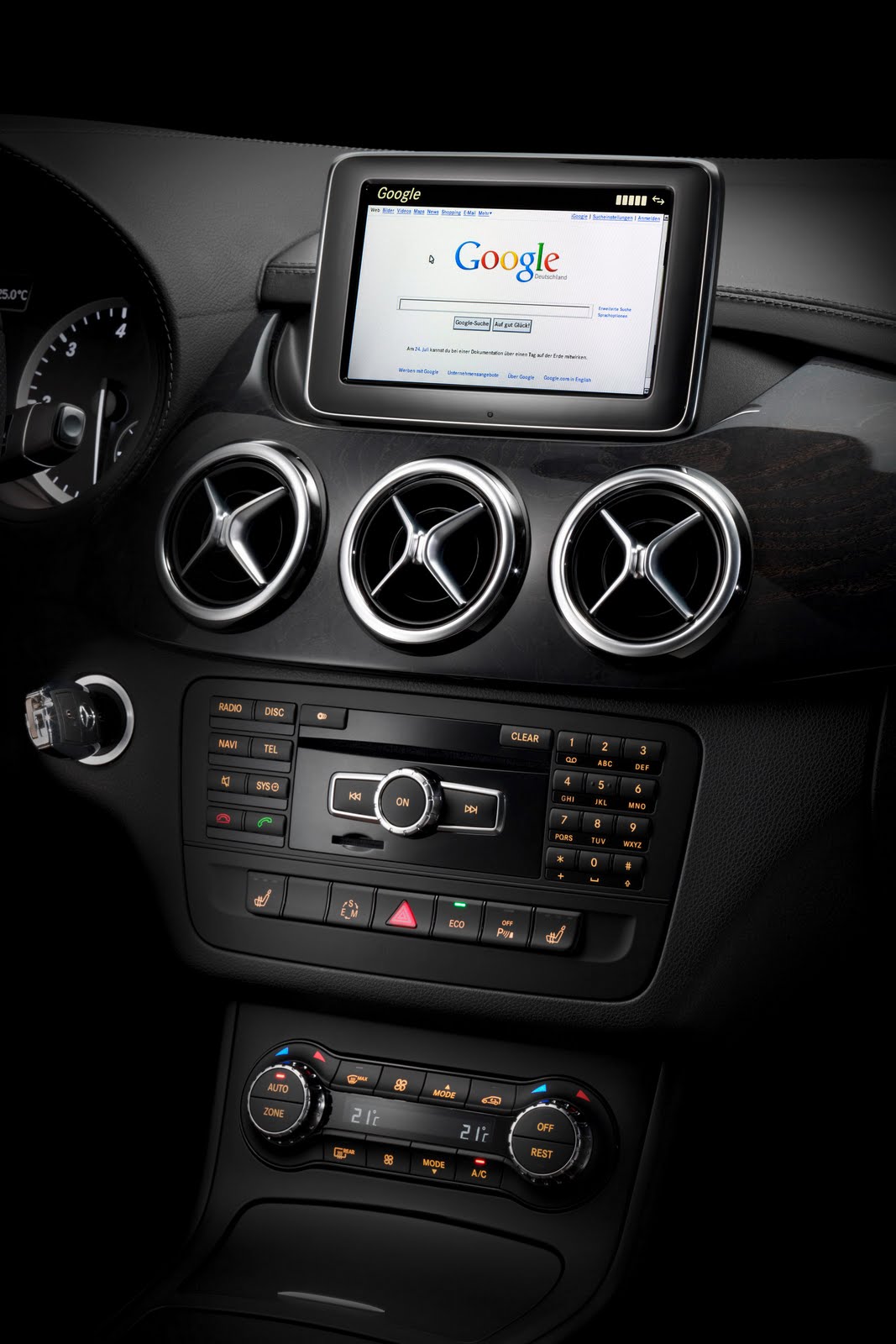 At this Mercedes-Benz approved Advanced Design Studio in Como, Italy is where the people working for it decided to take the small MPV market forward by a few classes.
If you're interested in seeing this interior for yourself as well as the rest of the 2012 Mercedes B Class you may want to look up tickets for the Frankfurt Motor Show.
At the September scheduled event, Mercedes will unveil the car which will go on sale only weeks later in November, throughout Europe.