The Germans from Mercedes-Benz decided to reveal in depth the new M-Class, the third-generation of the German SUV which is scheduled to hit the American dealerships later this year, September being the expected month. For the beginning, Mercedes plans to introduce three versions of the new M-Class, the ML250 Bluetec, ML350 Bluetec and ML350 BlueEfficiency to be more precise.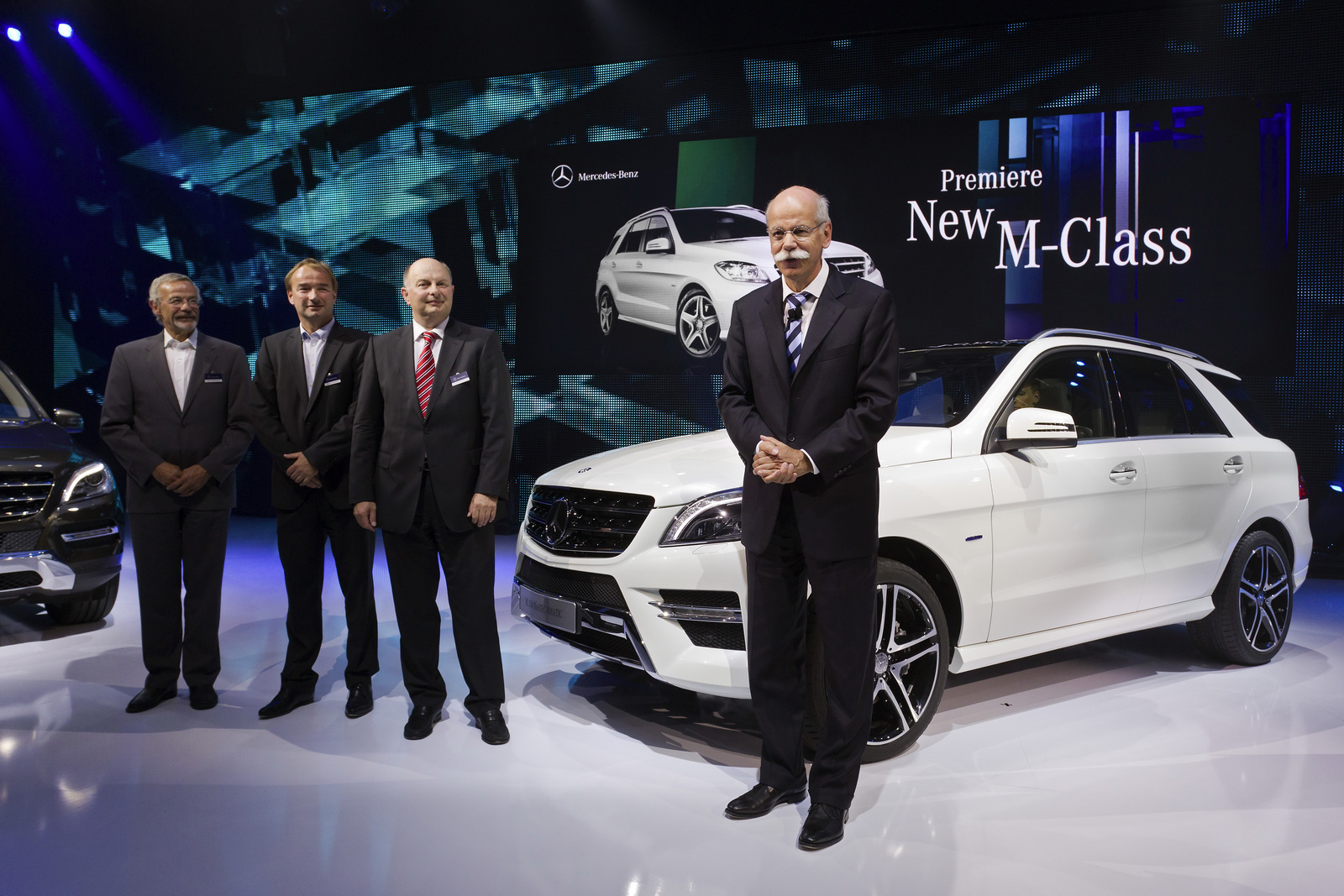 The entry-level ML 250 Bluetec is fitted with a 2.1-liter unit able to deliver 201 horsepower and 500 Nm of torque. The four-cylinder diesel unit comes with a fuel economy of 6.0 liters/100 km (39.2 mpg US).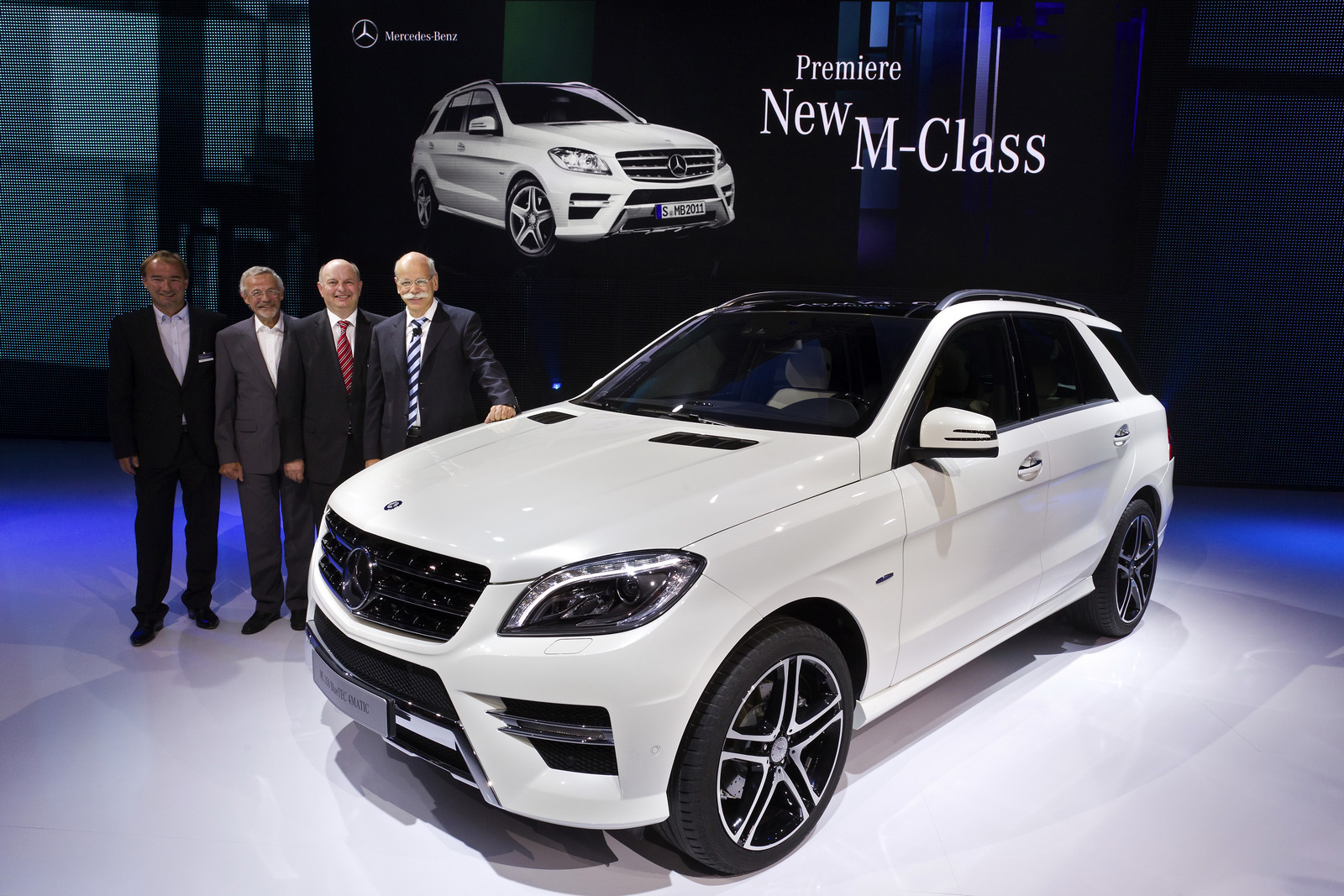 A 3.5-liter V6 diesel engine fits the 2012 Mercedes ML350 Bluetec, an unit able to produce 254 horsepower and 619 Nm of torque. Not confirmed yet but the unit should be able to offer an acceleration from 0 to 100 km/h in around 7,5 seconds and offer a top speed of 225 km/h.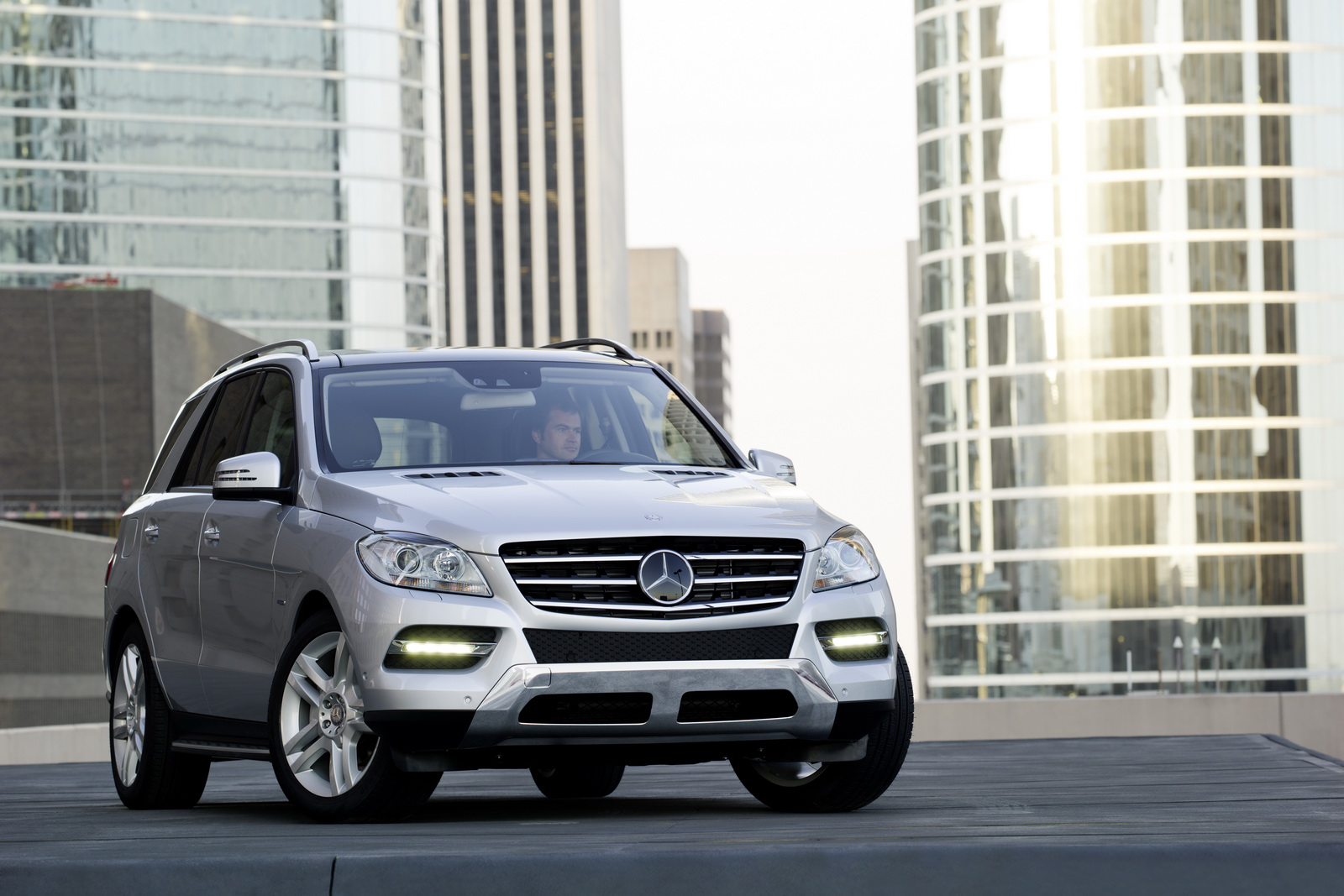 The average fuel consumption of this unit is rated at 6,8 liters/100 km. A more powerful version is the ML350 BlueEfficiency which comes with a 3.5-liter V6 offering 302 horsepower and 370 Nm of torque. The petrol unit will provide the sprint from 0 to 100 km/h in around 7 seconds and hit a top speed of 235 km/h while the fuel consumption reaches 8,5 liters/100 km.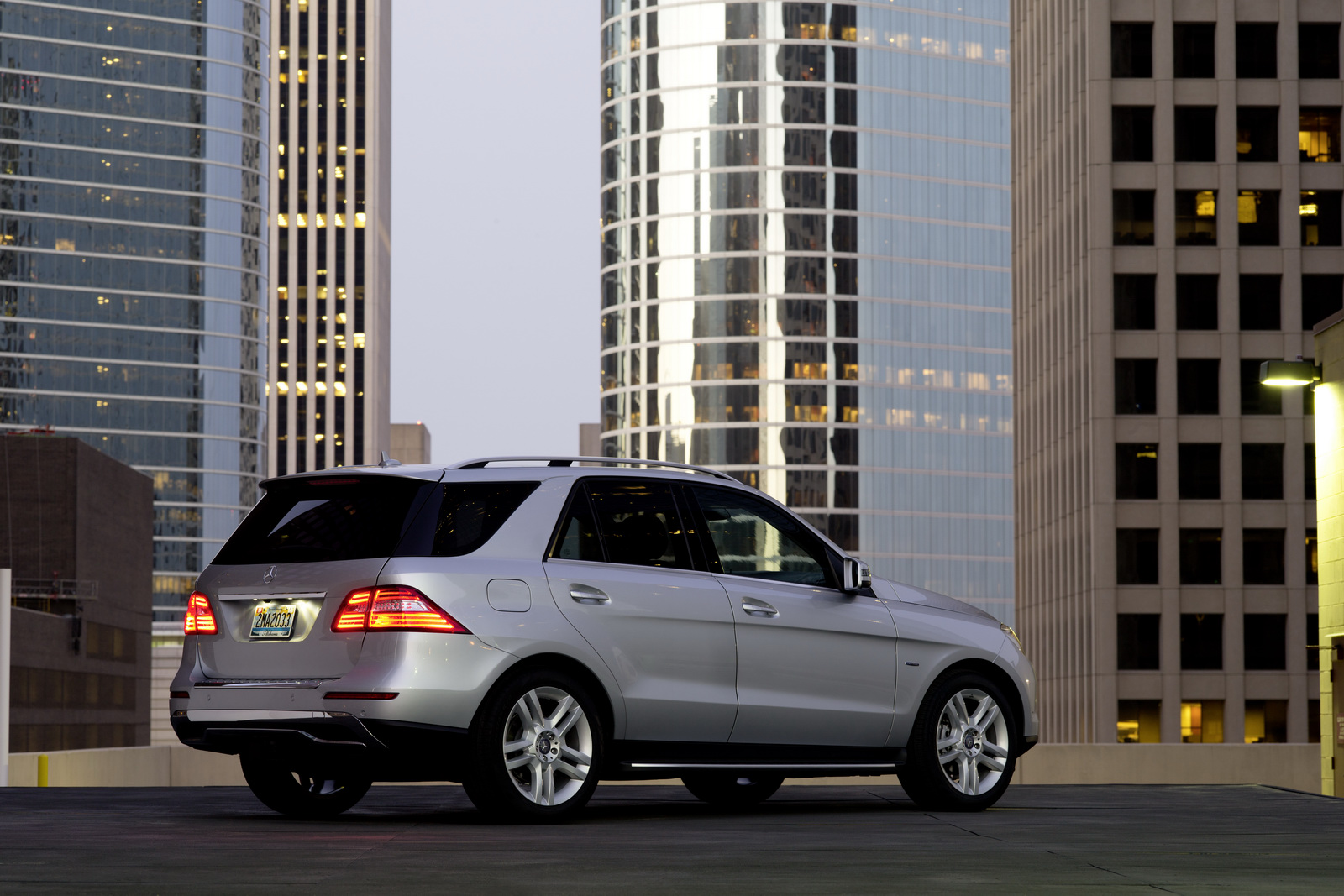 The four-wheel drive system is standard for all the units while the only transmission available is the automatic 7G-Tronic Plus. The distinctive features of the new M-Class are the 21-inch alloy wheels, a prominent front grille and revised optical blocks. At the interior, you will enjoy high quality materials such as a leather upholstery, panoramic sunroof, aluminum accents, wood trim and a revised COMAND system.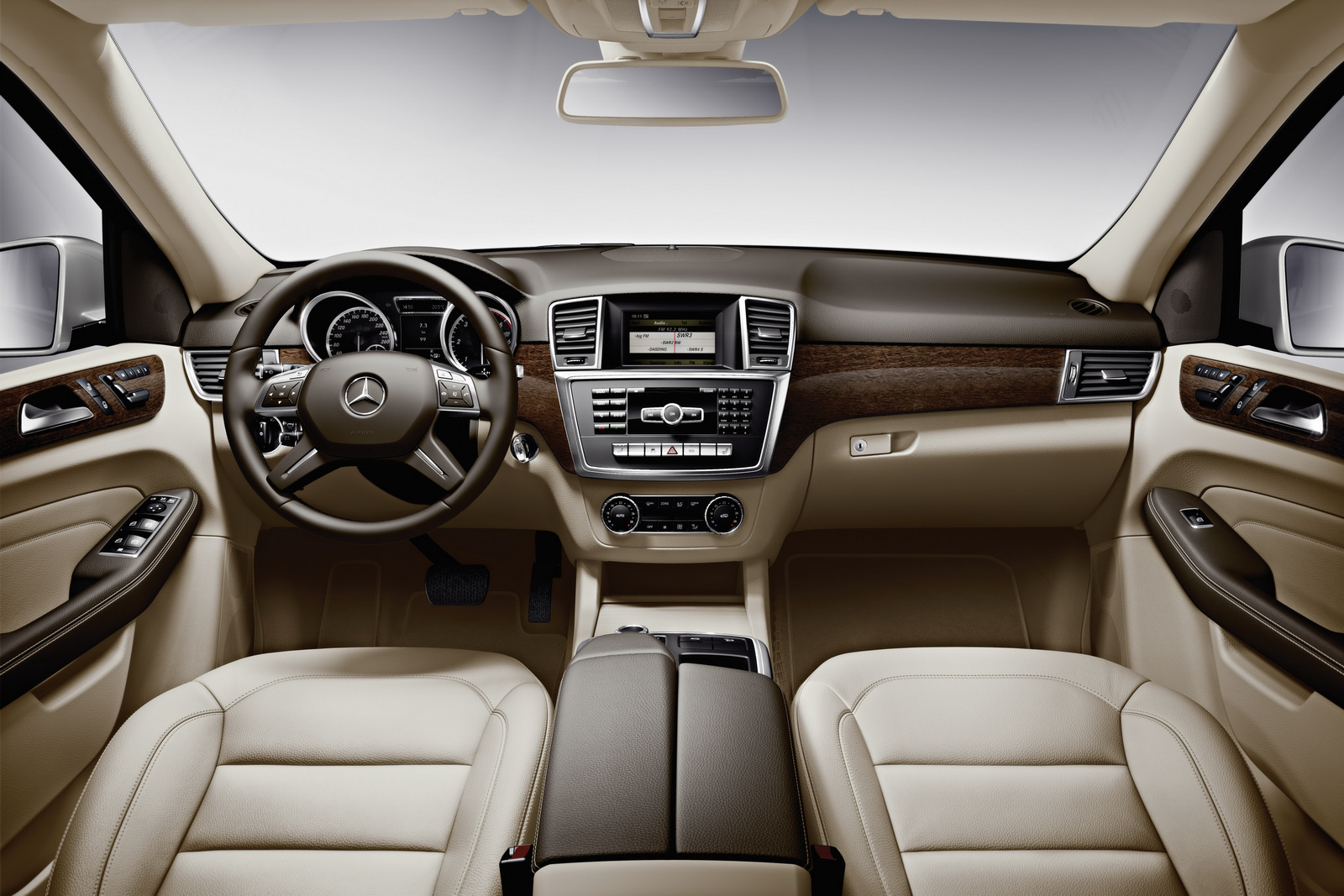 The latest technology is also available in the new Mercedes M-Class, system such as Lane Keeping Assist, Blind Spot Assist, Distronic Plus, Night View Assist Plus and much more being standard. The official reveal is scheduled to take place later this year, at the Frankfurt Auto Show in September. Get a full preview of the new Mercedes M-Class in the following photos and videos before getting in touch with the German SUV at Frankfurt.