It is the afternoon of June the 12th. This means that just hours ago, the biggest race in the endurance calendar just ended.
I'm talking, of course, about the Le Mans 24 Hour endurance race and the 2011 edition was one as eventful as the best of them.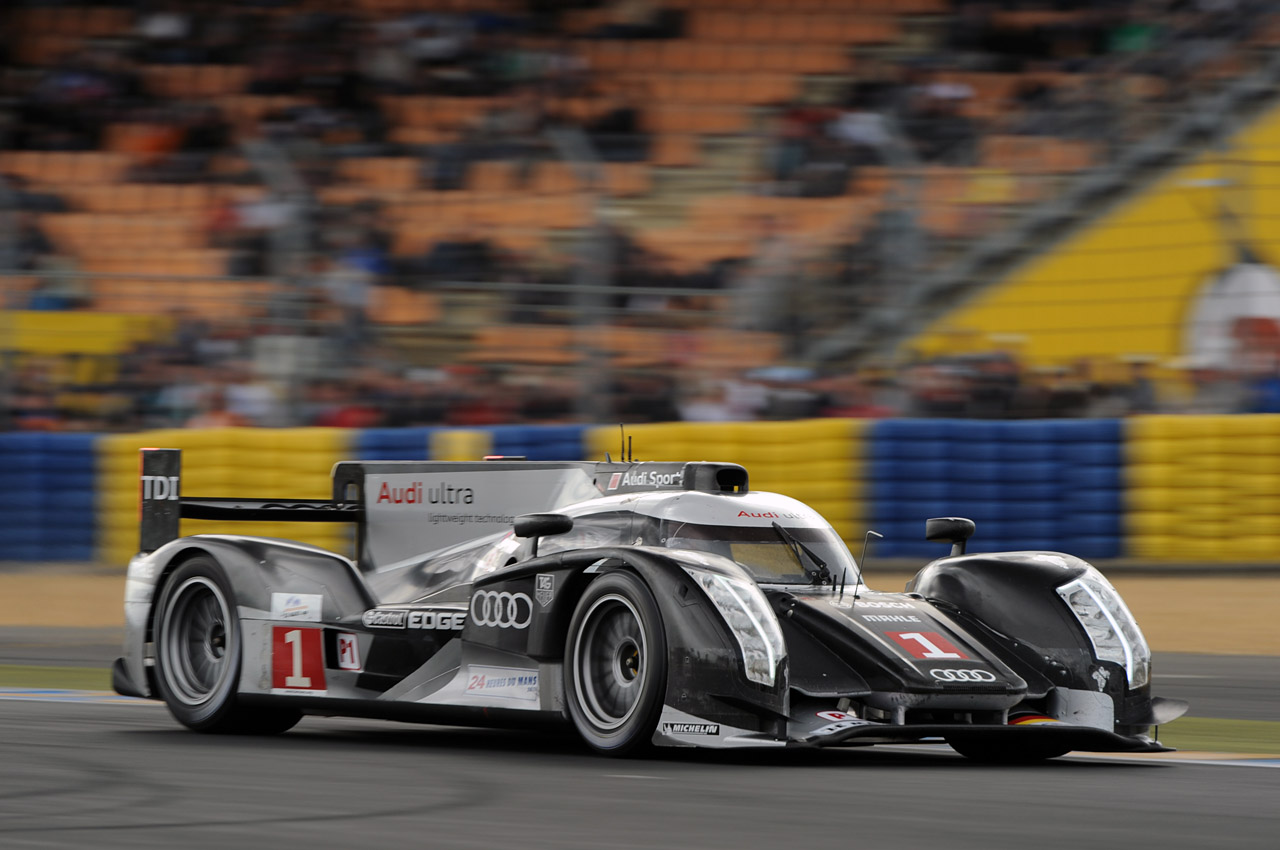 What isn't necessarily eventful is how Audi's diesel powered racer won it. One of the Audi R18 TDIs they entered took full honors as the checkered flag dropped.

The 2011 Le Mans overall winner was the Audi R18 TDI sporting a factory number 2 tag and it was driven to victory by Andre Lotterer, Marcel Fassler and Benoit Treluyer.
Interestingly, it wasn't the car the Ingolstadt based company was placing most hopes on. That was the number 3 tagged Audi R18 TDI but, unfortunately it was taken out of the race as early as the first hour of competition.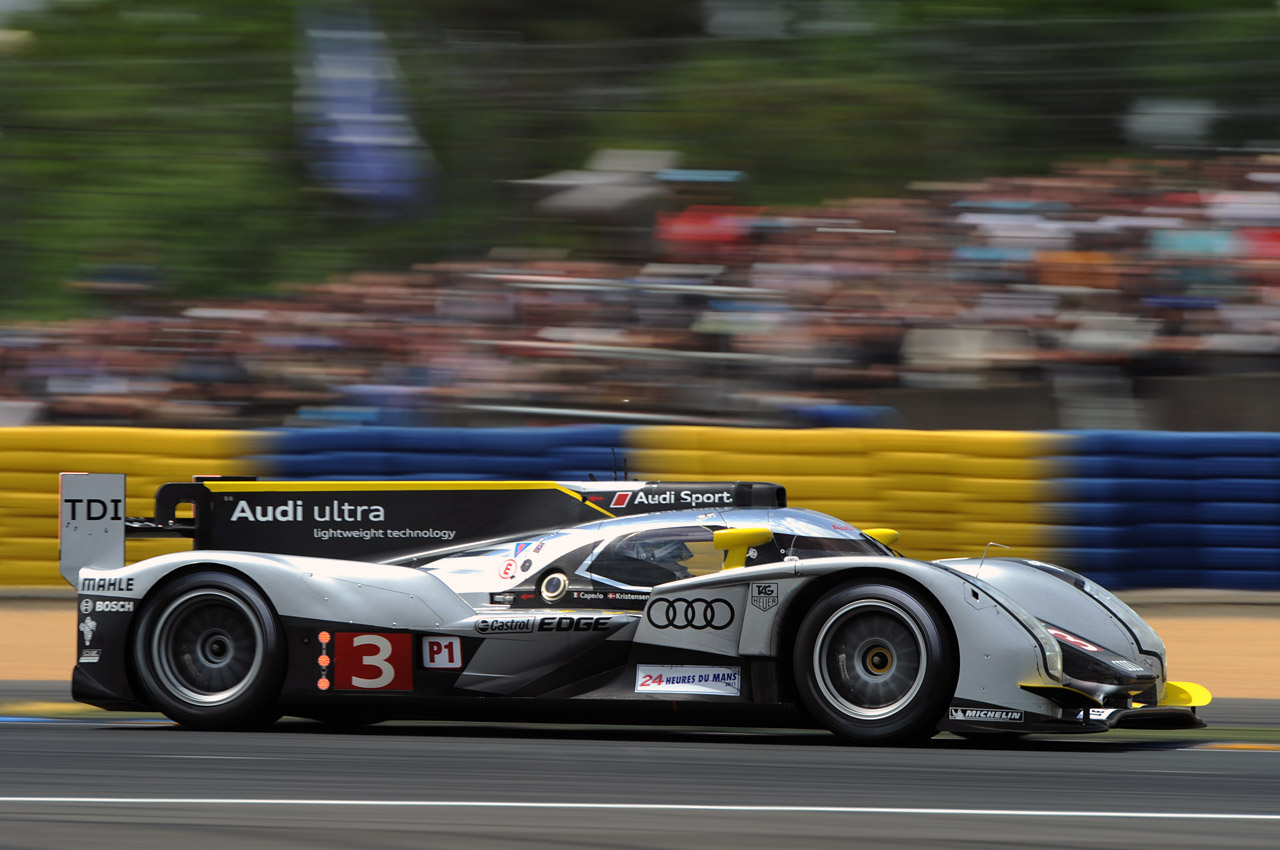 That monstrous diesel powered Audi racer was the one driven by three star drivers: "Mr. Le Mans" Tom Kristensen who took the title 8 times, Allan McNish double Le Mans winner and Rinaldo Capello, also two time winner.
Sadly, in the heat of battle Allan McNish drove very hard and touched one of the lower class Ferrari 458 Italias that had just came out of the pits. The shunt wasn't very dramatic but it did send both cars off the track with the Audi R18 TDI in question being nearly torn to bits.
Yet more bad luck for Audi's endurance efforts came as the number 1 R18 TDI fell victim to the night as defending champion Mike Rockenfeller collided with a Ferrari and was also eliminated from the proceedings.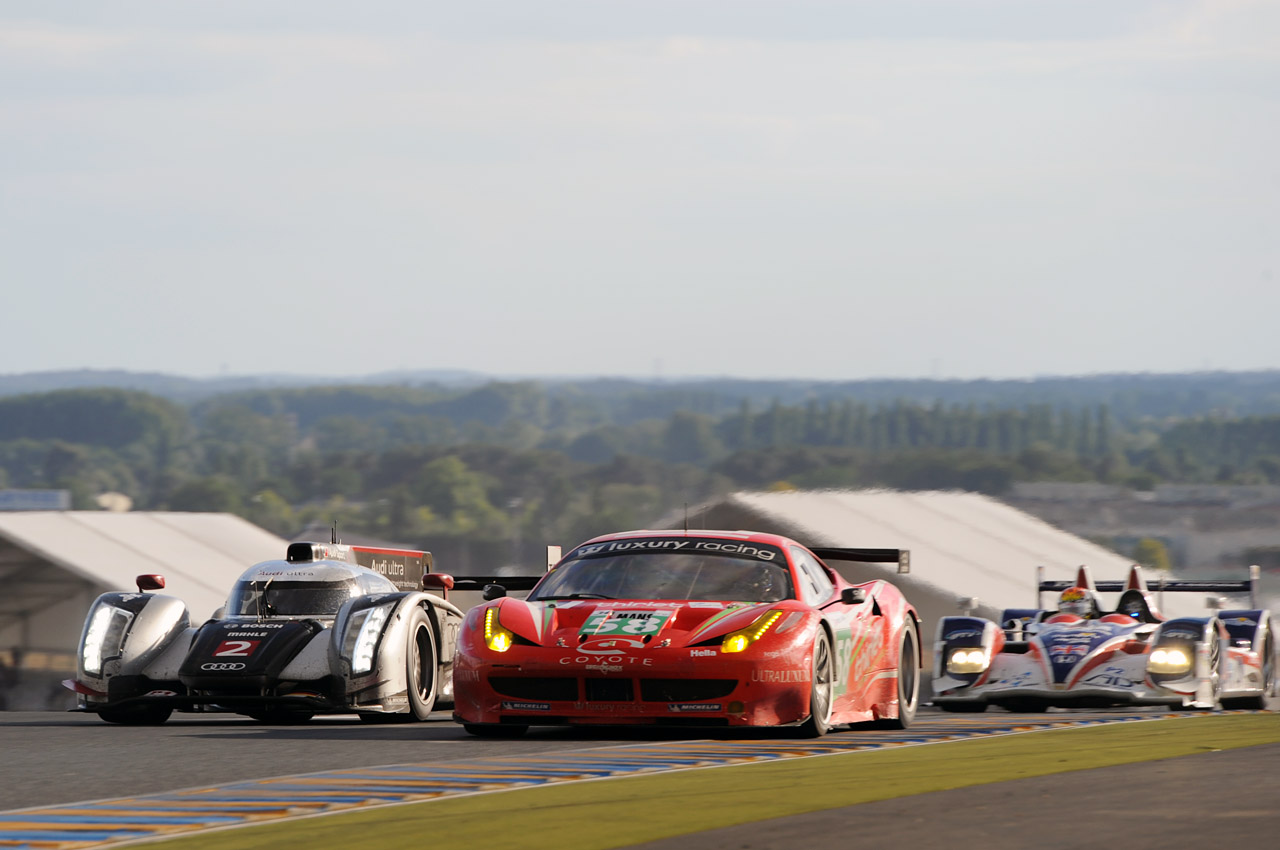 Through this and quite a few other retirements the number 2 Audi R18 TDI managed to stay ahead of the pack and finish first at the end of the 24 hours.
The current champions of the Le Mans 24 Hour race are Marcel Fassler, Benoit Treluyer and Andre Lotterer, the latter being the one who was driving in the end.
Audi's R18 TDI had a lead of just 13 seconds over the Simon Pageneaud in the number 9 Peugeot 908 HDI which is a pretty rare thing.
Nevertheless, as Fast and Furious fans will tell you, a win is a win regardless if it is by an inch or by a mile.
The winning 2011 Audi R18 TDI was powered by a 3.7 liter V6 diesel engine.
Clocking in this win, Audi now has 10 titles at the grueling French competition so congratulations are in order.