It is rare that people don't customize their very own Smart ForTwo. As a car that is aimed at environmentalists and fashionistas alike, owners tend to reflect their strong opinionated nature in the appearance of the Smart they own.
What is rare however is when tuning companies or other such endeavors actually take the time to work on the petit motor.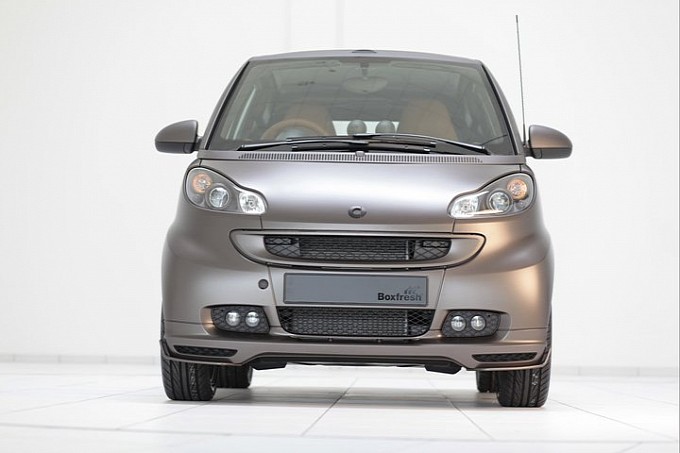 Alas, we are now hearing of just such an occasion of a major company tuning a Smart ForTwo and quite the impressive one if I may be so bold.

Overseeing this project is a British clothing label called Boxfresh and just like the very best of designer clothes, this tuned up Smart ForTwo Cabrio is a unique vehicle.
Originally, this particular Smart ForTwo Cabrio wasn't your run of the mill model as it had been prepared by the legendary Brabus. This brings the asthmatic engine 101 horsepower and believe it or not, that's 30 more than stock.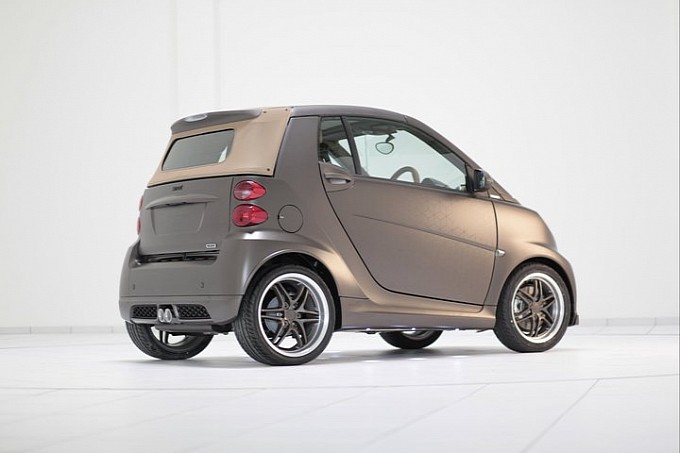 Better wheels and tires may help the BoxFresh Smart ForTwo Cabrio's dynamic abilities but really, that's not at all what it's about.
The appearance, the presence and the feel of the thing is what this cheeky little convertible is all about. The exterior is painted in a very special shade which, depending on the lighting, appears to be either grey or chocolate brown. Quite the interesting effect.
Interesting is nothing when speaking about the interior Boxfresh ordered up for this Smart ForTwo Cabrio. A very tasteful mix of shades and materials, all of which have been fitted with the utmost of care dominate the experience.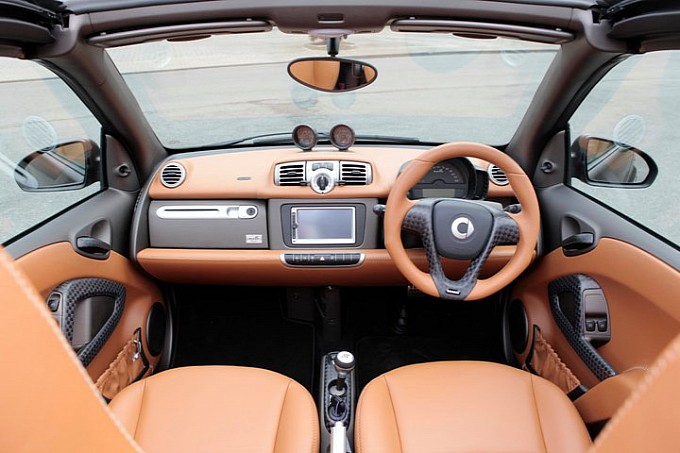 The tan leather that covers just about everything inside is accentuated by some Boxfresh-branded accents and a few accessories that have been painted in what appears to be the same color as the exterior.
Even though the functionality and original placing of components have not been tampered with, the unique Boxfresh Smart ForTwo Cabrio has very little to remind you that you are in a small and relatively cheap car.
With this tune, like so few and praised others before it, the Smart ForTwo went up a class or two, officially being welcome to catwalks around Britain. Not sure if some of the taller models fit in it just right, but hey, it is a convertible.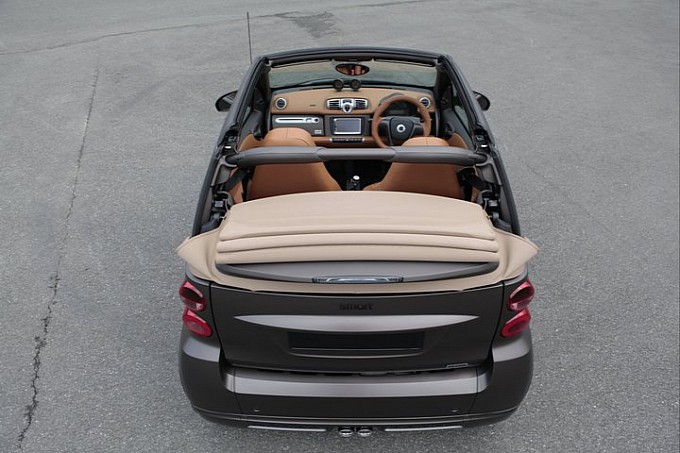 That incredibly well detailed heavy twill canvas folding roof can go back at the pop of a button and let the sky in.
No word on pricing although I wouldn't keep my hopes up for this car ever going on sale or being produced in more than one number.
Source: CarAndDriver