It is the summer, there's a lot of fun to be had over the following few months and then there's pretty much no better time for Mercedes to officially launch the 2012 Mercedes SLS Roadster.
The soft top version of what is one of the finest supercars of the moment comes to the game with the same glorious AMG engine, the same drivetrain setup and a lot more headroom.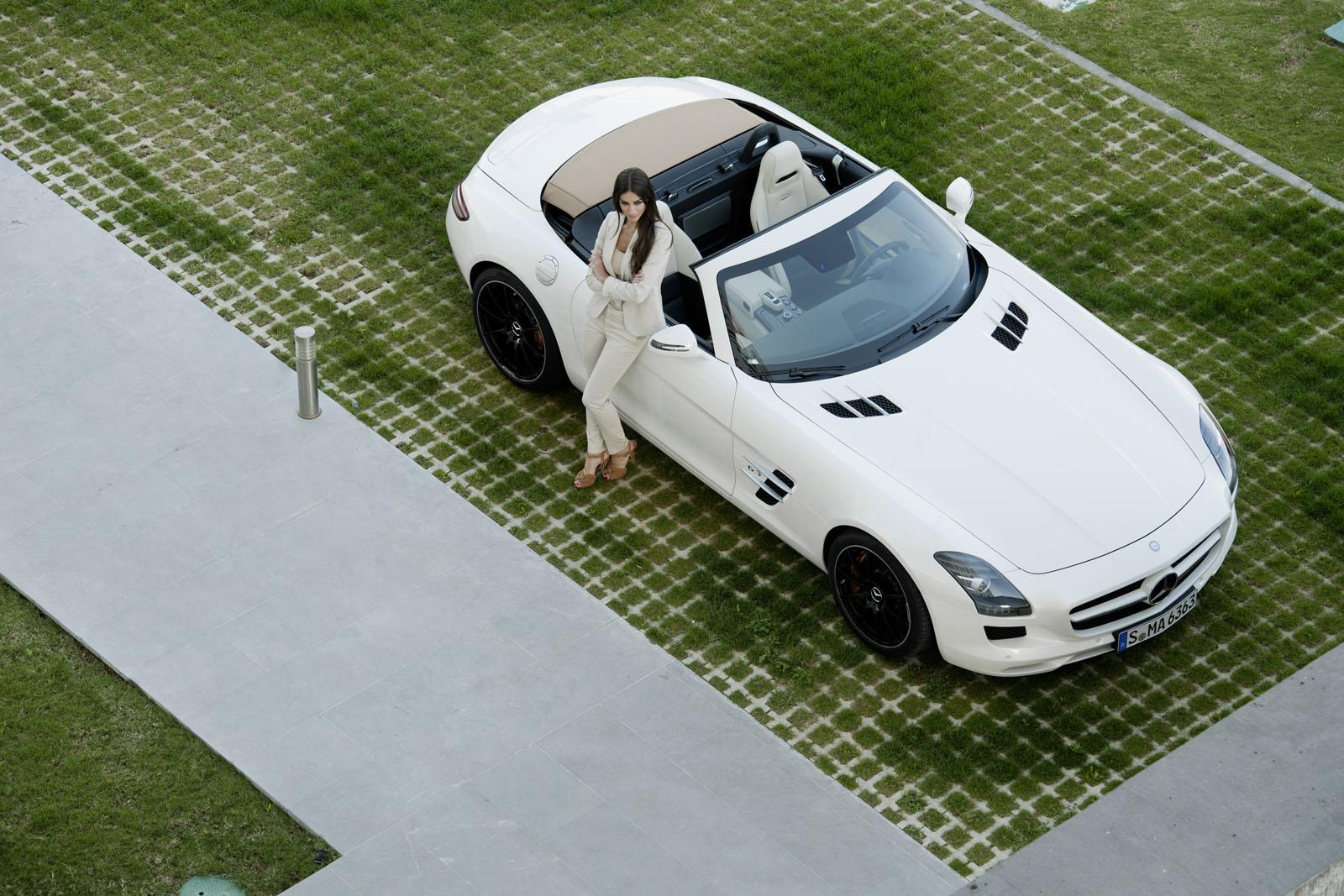 Apart from the new roof arrangements there is another critical modification to be seen in how the Mercedes SLS AMG Roadster losses the heavily criticized Gullwing doors.

Something well known about convertible versions of established supersports coupes is that they tend to lose rigidity and gain a few pounds.
In the case of the 2012 Mercedes SLS AMG Roadster that doesn't seem to have happened. In theory at least, because in practice it never makes that much of a difference.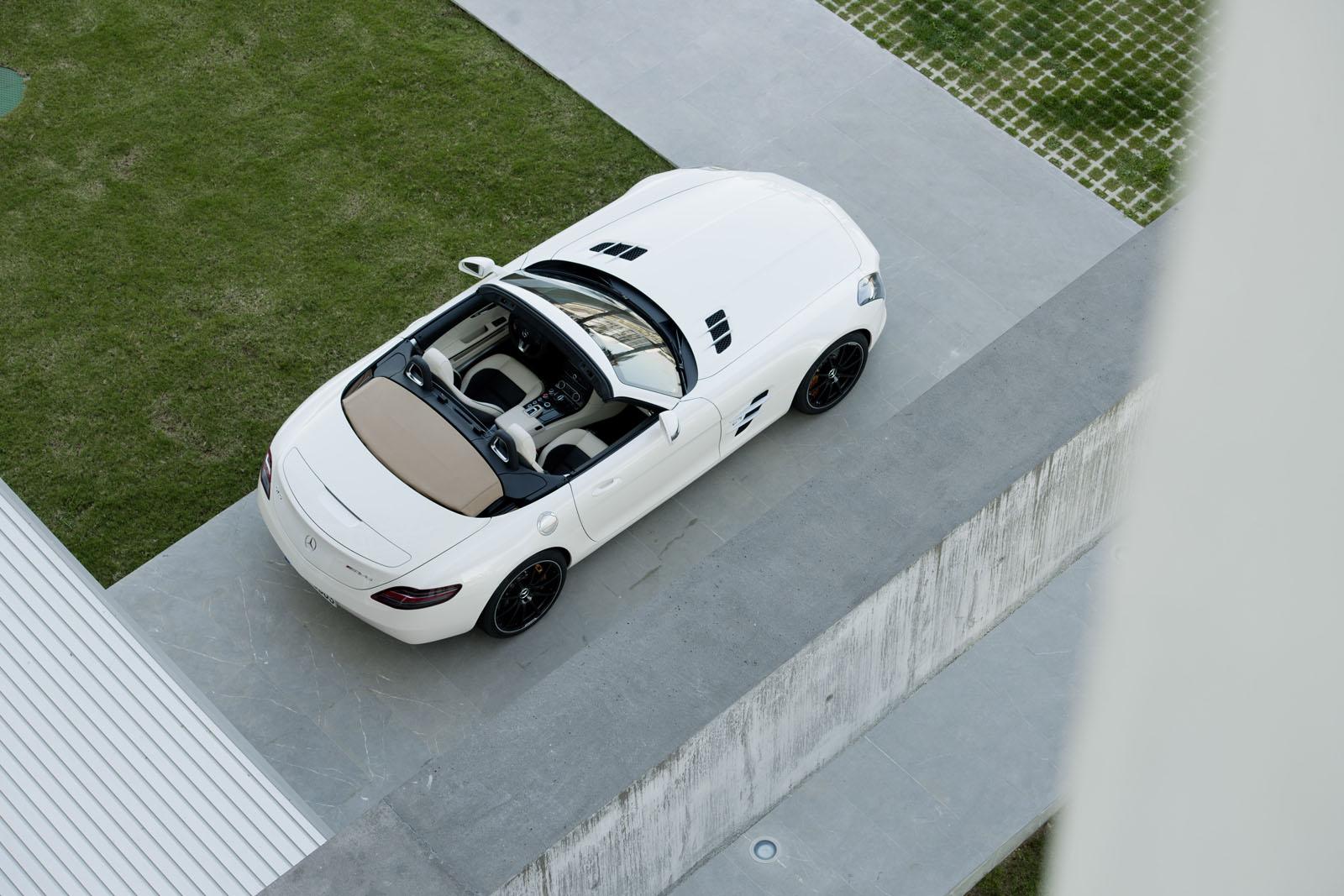 The whole point of the 2011 Mercedes SLS AMG was for it to be something worth enjoying as opposed to something exclusively fast performing.
Technically, a few pounds (88 lbs) were added by the soft top roof and just .1 cubic feet is missing from the back so I doubt you'll notice that at all.
What you will notice is the less impaired exhaust note that is generated by the 571 horsepower, 480 pound-feet of torque 6.2 liter V8 engine we have under the bonnet.
Power was relayed towards the wheels through the company's G-Tronic seven-speed dual-clutch automatic transmission.
Let's face it, everything about the SLS Roadster sounds more or less interesting but the epicenter of the new official release is the set of features that complement the open top experience.
First and foremost, the roof itself can be ordered in one of three colors (black, beige and a classic red) and is quite the technical feat. It can be put up or down in less than 11 seconds and at speeds as high as 31 mph.
The interior is loaded with all sorts of gadgets but the ones you really want are the Airscarf feature and a detachable glass windstop to keep you looking cool.
An official release will be registered during Frankfurt Motor Show in September and deliveries should already be starting by then.
It seems to have everything moving pretty fast because it seems like only yesterday we were seeing the 2012 Mercedes SLS Roadster in testing and with camouflage on top of it.
Be that as it may, enjoy the first pictures of an undisguised 2012 Mercedes SLS AMG Roadster.