Having been one of the stars of the 2011 automotive world, the 991 generation of the Porsche 911 has been the talk of everybody.
The model was unveiled in Frankfurt and it featured some tasty specs, a brand new seven speed manual gearbox and plenty of new interesting stuff.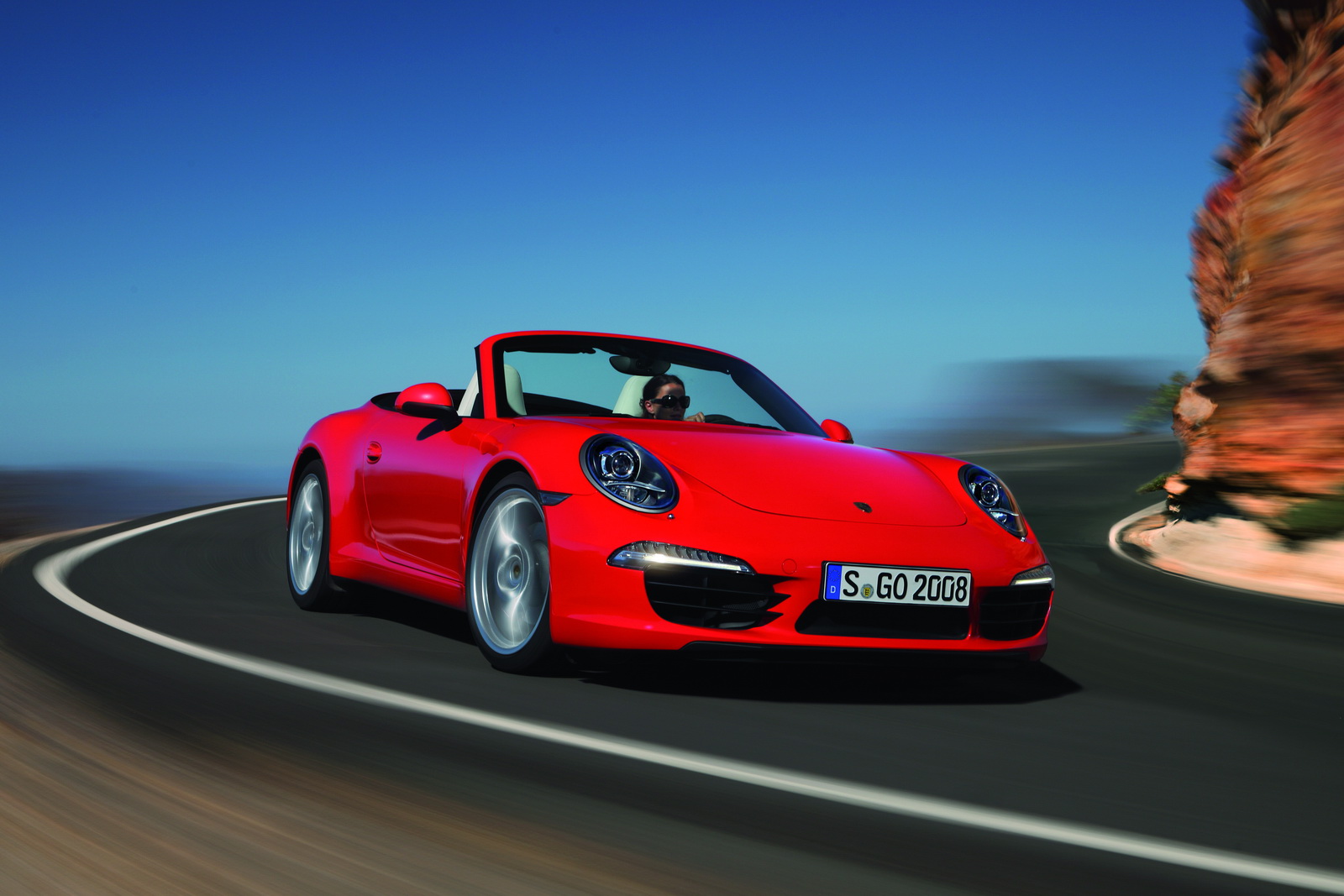 As ever before, the newest 2012 Porsche 911 is the finest ever in history and as great as that is, most people are still waiting for the Convertible and the Turbo version.

Well, the latter is still a reasonable distance away but the new convertible was finally unveiled earlier today.
The Germans didn't opt for a fashionable folding metal roof for their drop top Porsche 911 and instead went with the traditional soft top. This has plenty of pluses and minuses as does the ditching of the multi-layered fabric system in previous generations.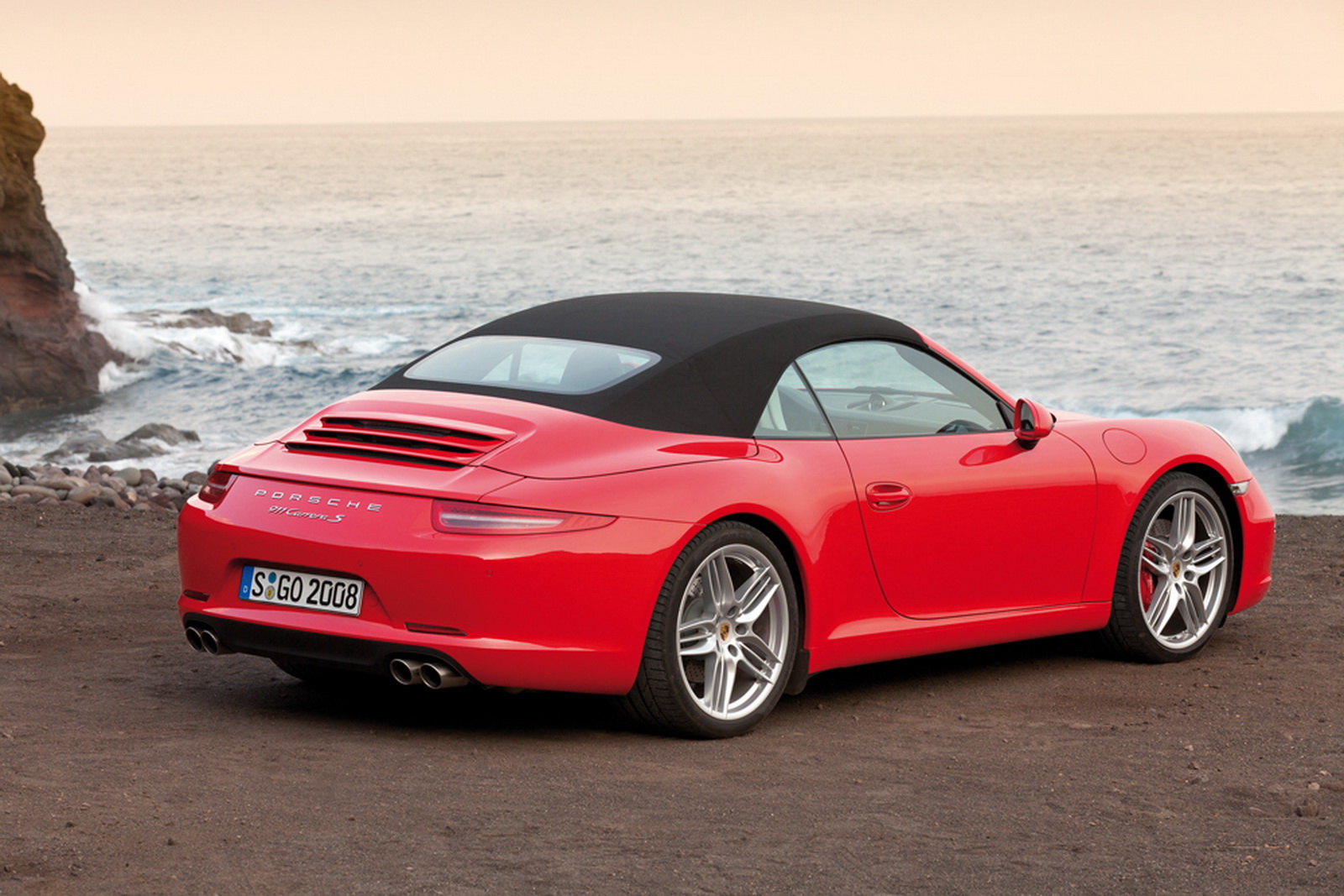 A bottom line for the Porsche 911's new roof is that it is simpler, uses newer, more exotic materials and, as a result, is "considerably lighter" and faster to deploy.
The 2012 Porsche 911 Convertible offers up the new flat-six cylinder engines which can squeeze 350 horsepower out of 3.4 liters (Carrera) or up to 400 horsepower from 3.8 liters (Carrera S) and it offers up similar performance to the coupe, at least in a straight line.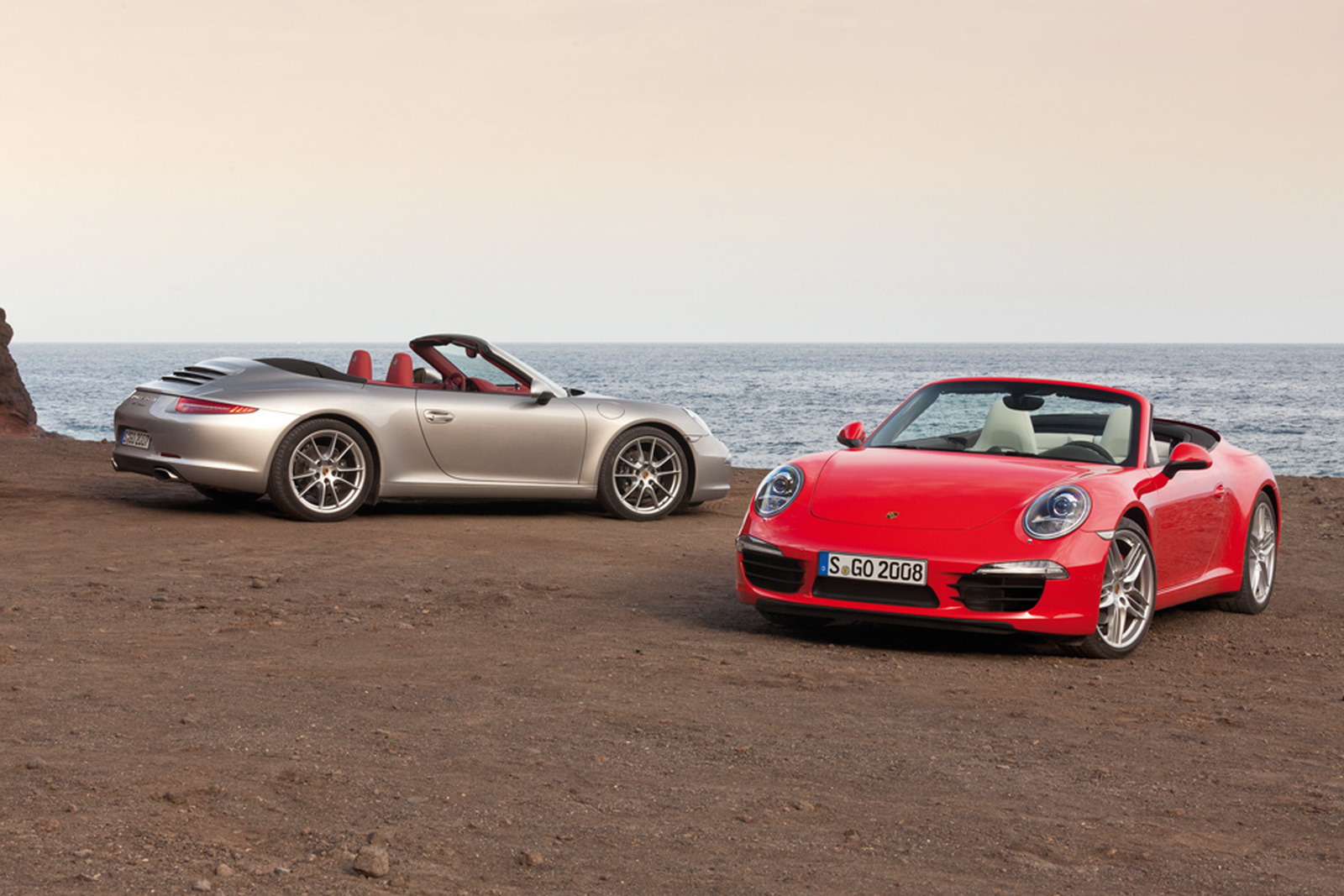 For all the plus points the 2012 Porsche 911 Convertible is showcasing so far, it seems like the Germans have rather carefully managed to avoid saying anything about track performance. We'll probably sort it out when the drop top races its Coupe brethren on the Nurburgring.