Spy photographers have been on a page for some time now but the latest we have from them is quite the tasty treat.
They've managed to snag a few impressive shots of the 2013 Porsche 911 GT3 while it was testing up north among the permanent white.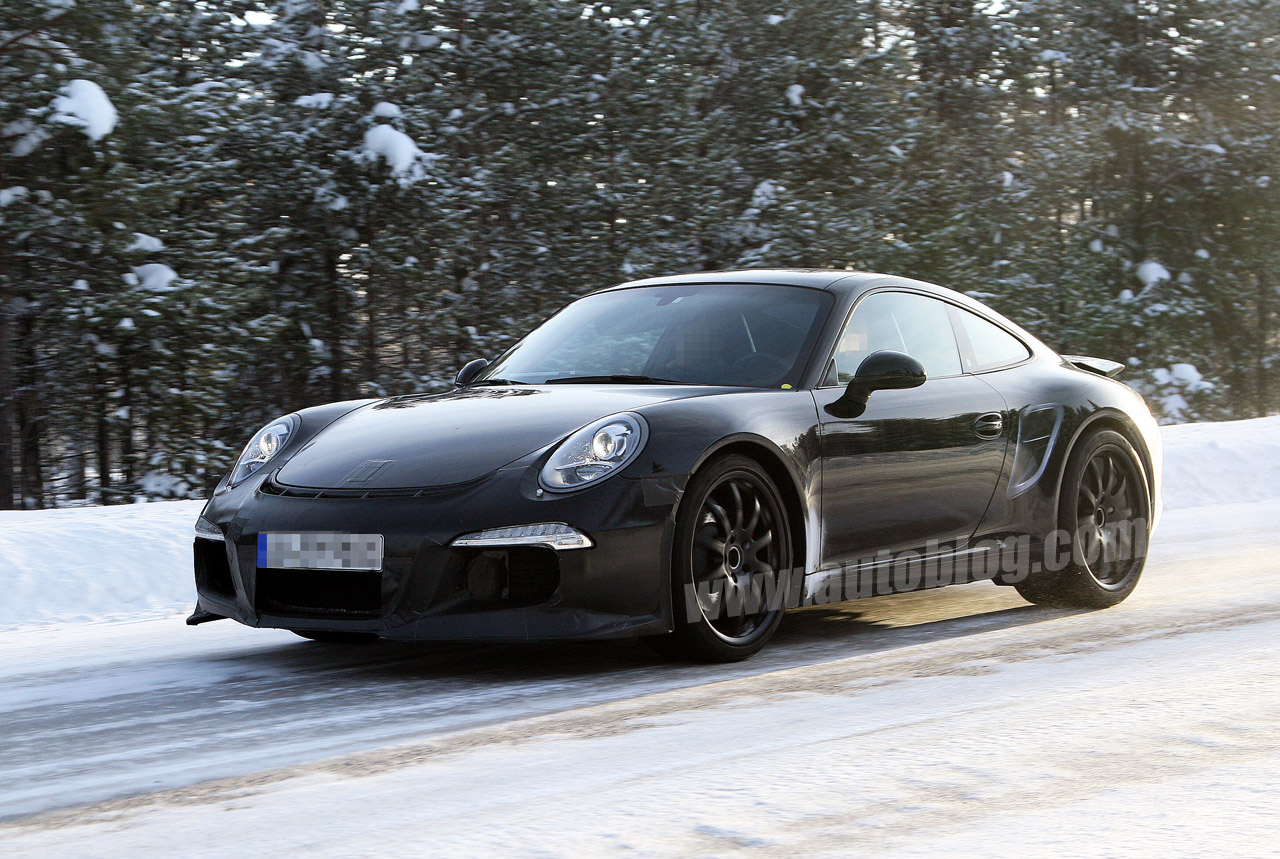 Since we now know what the latest generation for the Porsche 911 will look like, the camouflage on the new and very hot GT3 version is not exactly hard to get along with.

In terms of looks it seems to be showcasing the typical GT3 lower body kit so you know there are some neat details to look for.
Stuff like the center mounted twin exhaust are there. What may appear to be but isn't there is the set of site air intakes. Those are just stickers.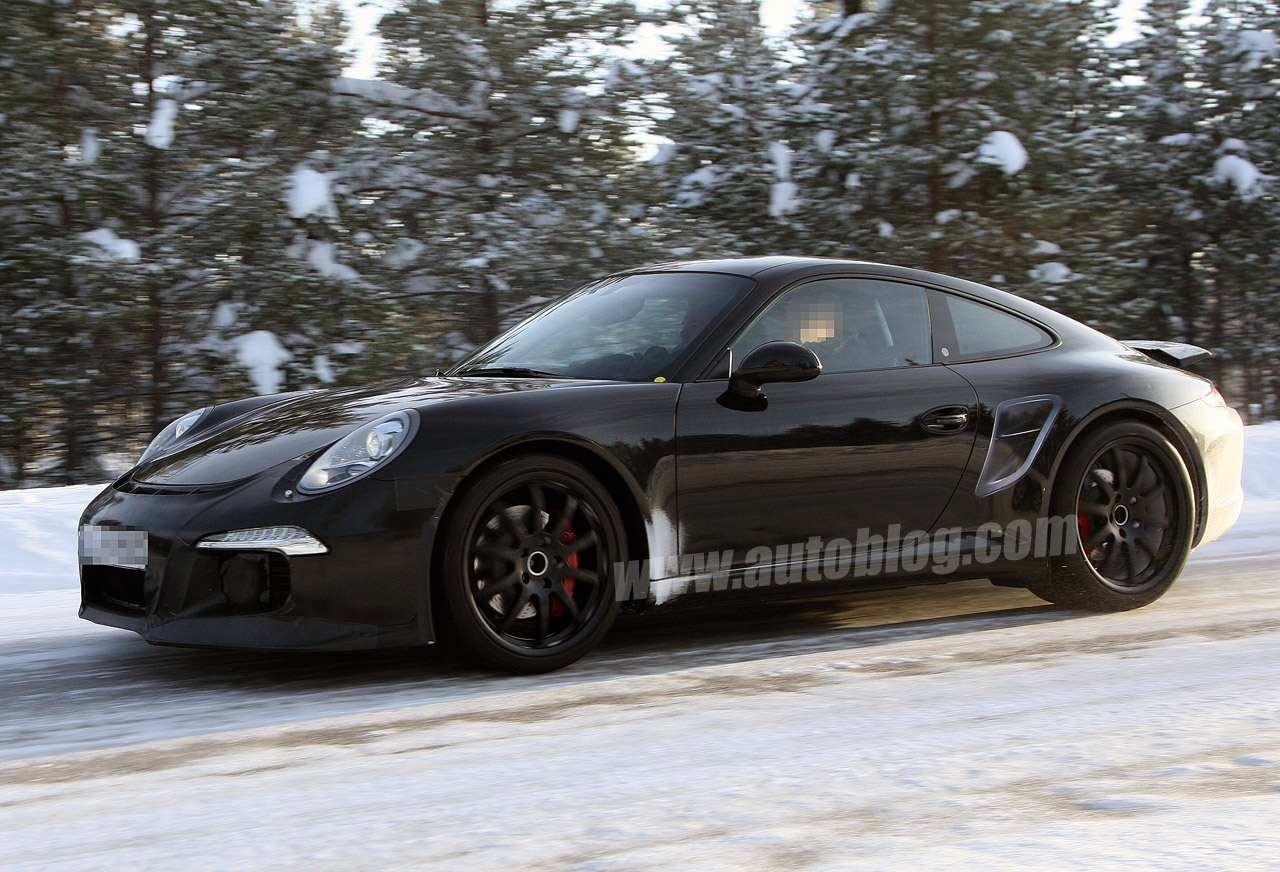 The new body kit is covered in that camouflage we don't exactly like the look of and as for the rear spoiler, that's not on yet.
The big aerodynamic effort won't be showcasing its downforce generating capabilities until sometime later in the development of the GT3.
Since we're looking at a Porsche 911 GT3, we do know that its engine will be a naturally aspirated six cylinder engine with quite a bit of poke.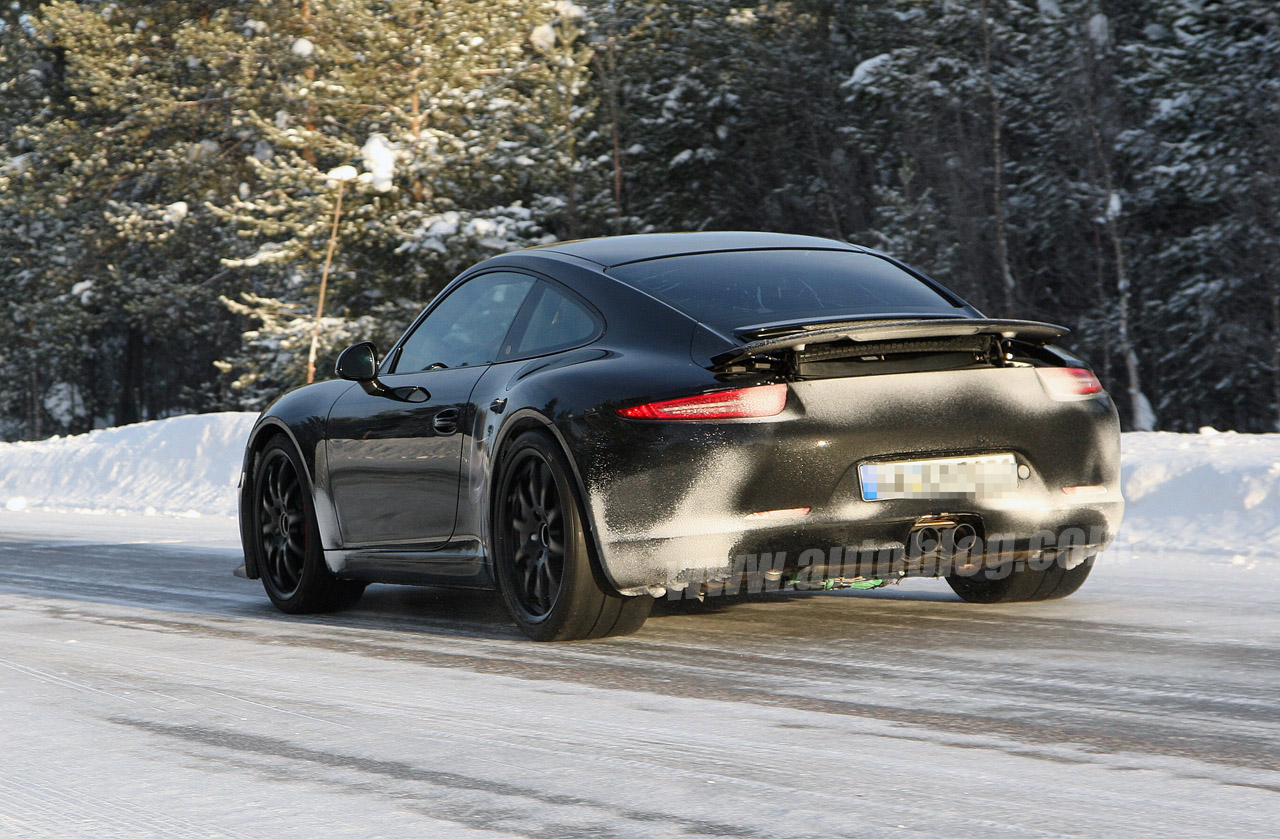 Some figures suggest that as much as 450 horsepower could be available and by some concerns, it could only be delivered with a PDK gearbox.
We're still hoping that the decision isn't final and that the 2013 Porsche 911 GT3 will eventually get a manual gearbox though.
Photos from Autoblog