Audi has unveiled a plug-in hybrid version of 2016 Audi Q7, the 2016 Audi Q7 e-tron, at the 2015 Shanghai Auto Show, the model coming with a 2.0-liter turbocharged four-cylinder gasoline engine. This would be a second plug-in hybrid version revealed, after the carmaker has unveiled a 3.0-liter turbocharged V6 unit, at the 2015 Geneva Motor Show.
This would be launched as a 2016 year model and would be first available in China, Japan as well as Singapore, and later on in the United States. The 2016 Audi Q7 e-tron 2.0 TFSI quattro is backed by an electric motor, mounted between the eight-speed automatic transmission and the engine. The plug-in hybrid SUV will also have a four-wheel drive layout.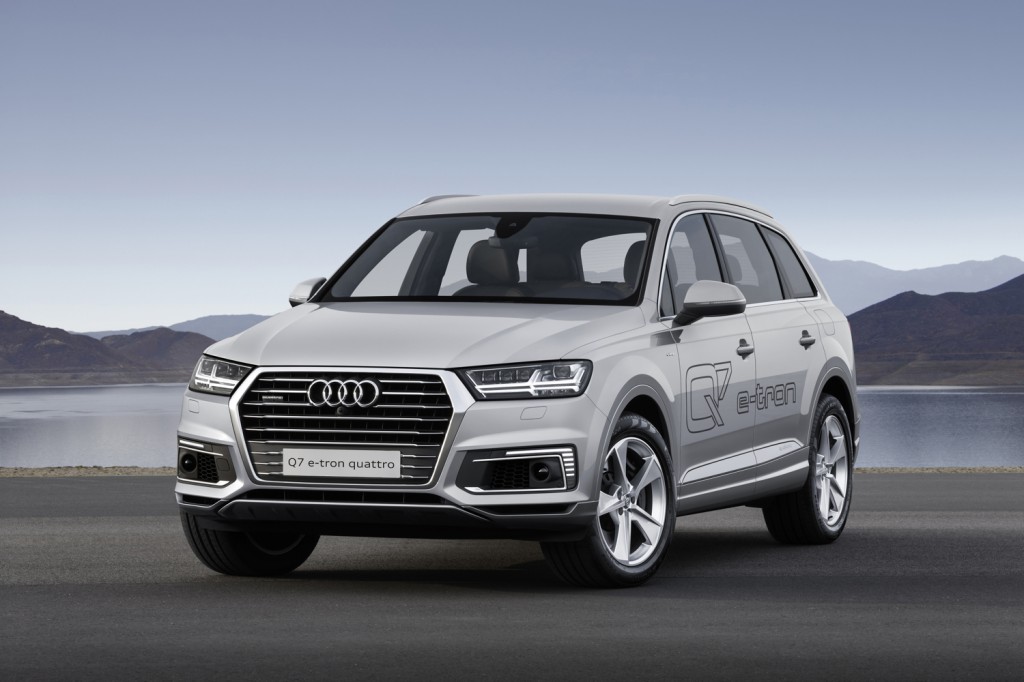 The overall power stands at 367 horsepower and impressive 700 Nm of torque, just enough to sprint from 0 to 100 km/h in just 5.9 seconds, at a topping of 225 km/h. But other than the power and good performance, the 2016 Audi Q7 e-tron 2.0 TFSI quattro is also fuel-efficient, coming with 94.1 mpge on conventional power, while in the electric mode, the SUV comes with a 53 km range mile.
The range mile is obtainable thanks to the 17.3 kWh lithium-ion battery, which can be recharged on the go, thanks to the brake energy regeneration or the engine itself. But how does it work? Well, the electric motor acts like a generator, slowing down the SUV and charging the battery at the same time. No pricing details yet revealed, but we should expect fresh news soon!