The German based Mercedes-Benz is currently working on a facelift version of the SL model, which received the last updates back in 2011, and the real proof of this fact stands in the spy shots with the model wearing camouflage at the front. The spy shots were provided by Motor Authority and are showcasing the model standing in a parking lot or cruising the roads.
The spy shots reveal the 2017 Mercedes-Benz SL in a new and more prominent design, with some elements which the engineers called the Panamericana grille, an element also seen on the racing Mercedes back in the 1950s.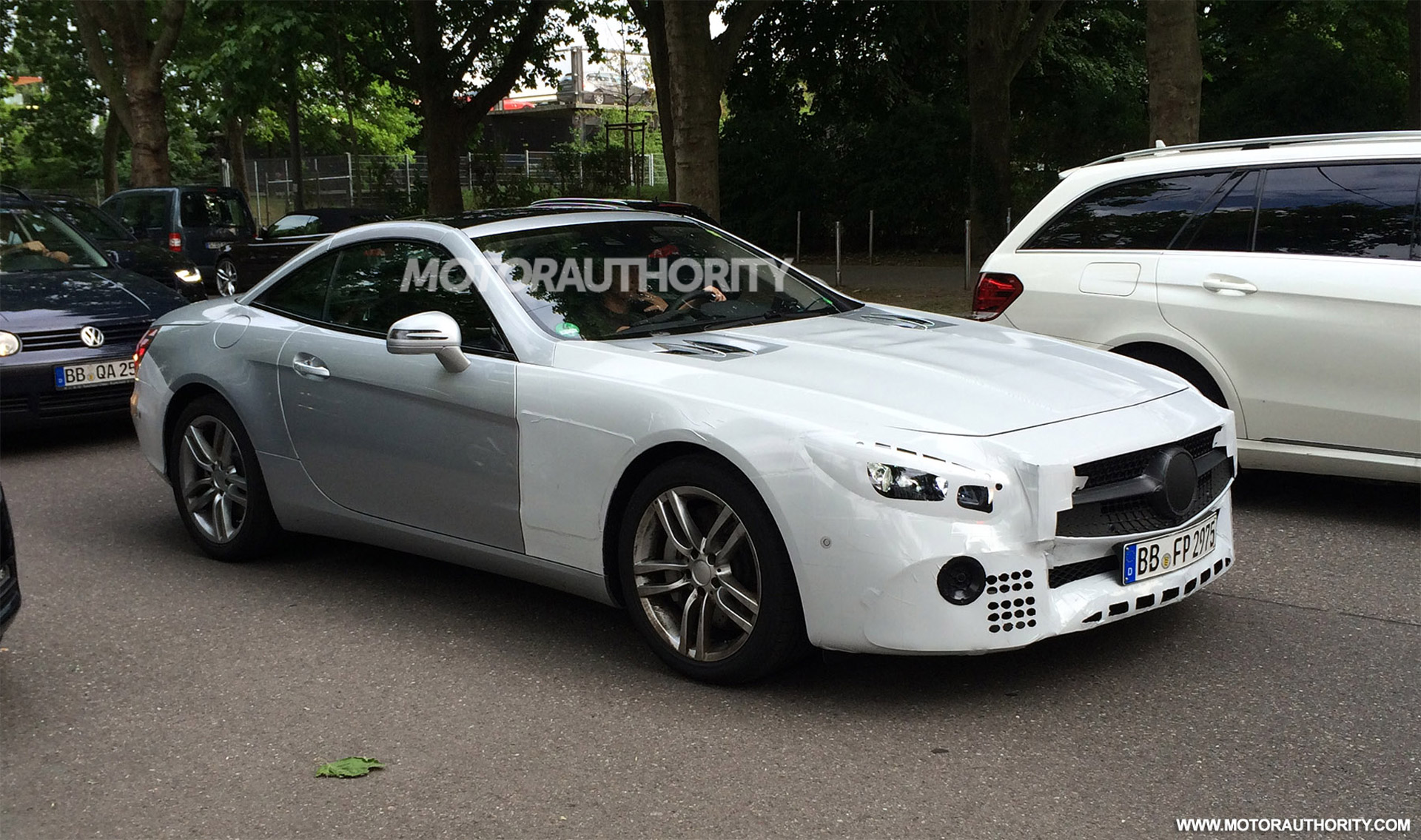 The headlights also come in sleeker shape, along with the rear bumpers which are also rounded, providing some similarities with the Mercedes AMG GT.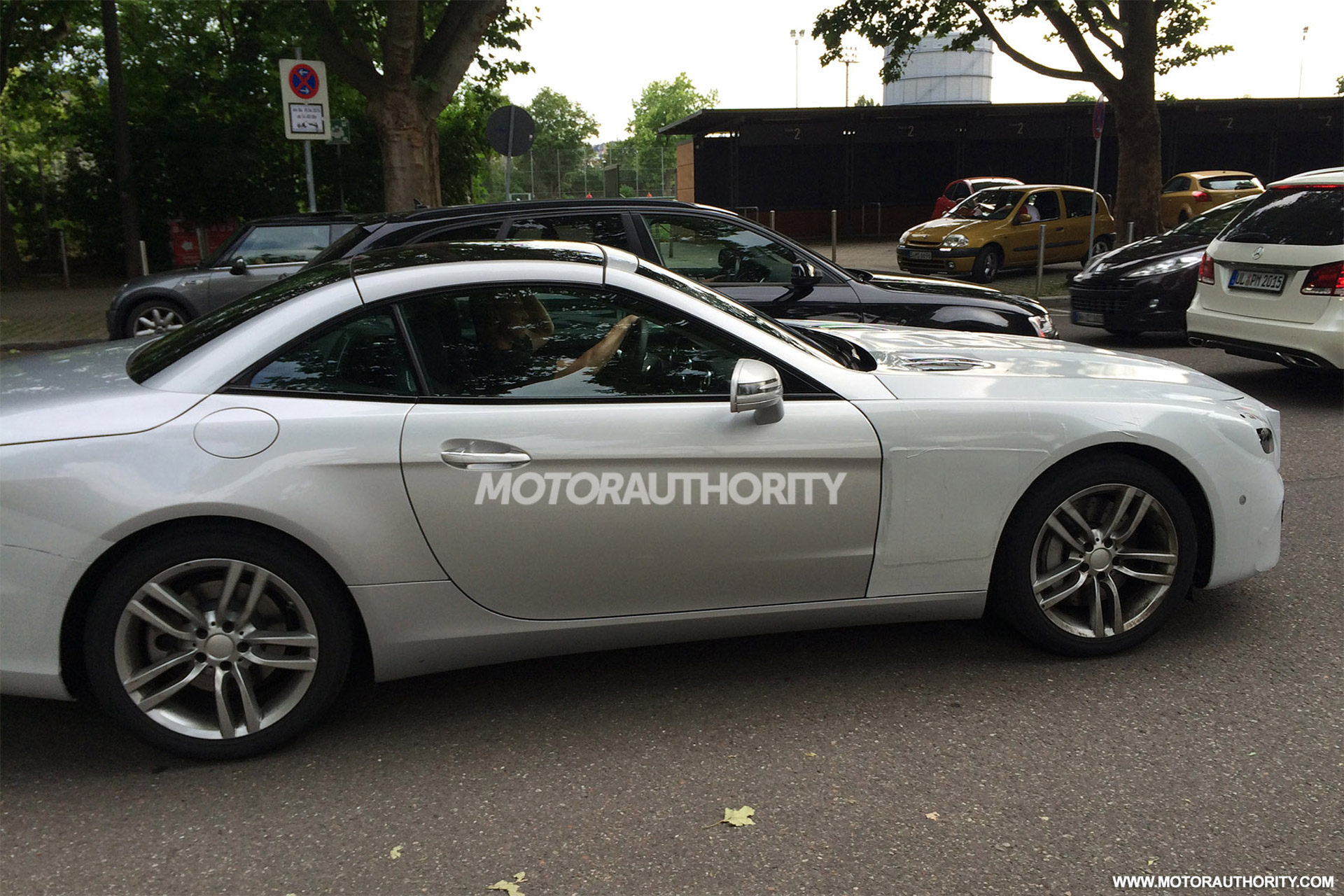 Under the hood, there are also changes to be expected, meaning that the last year`s new SL400 3.0-liter twin-turbocharged V6 engine, with 329 horsepower, will stand near the SL550 4.7-liter V8, as well as the Mercedes-AMG high-performance versions, like the SL63 and SL65 which will receive the twin-turbo V8 and V12 configurations.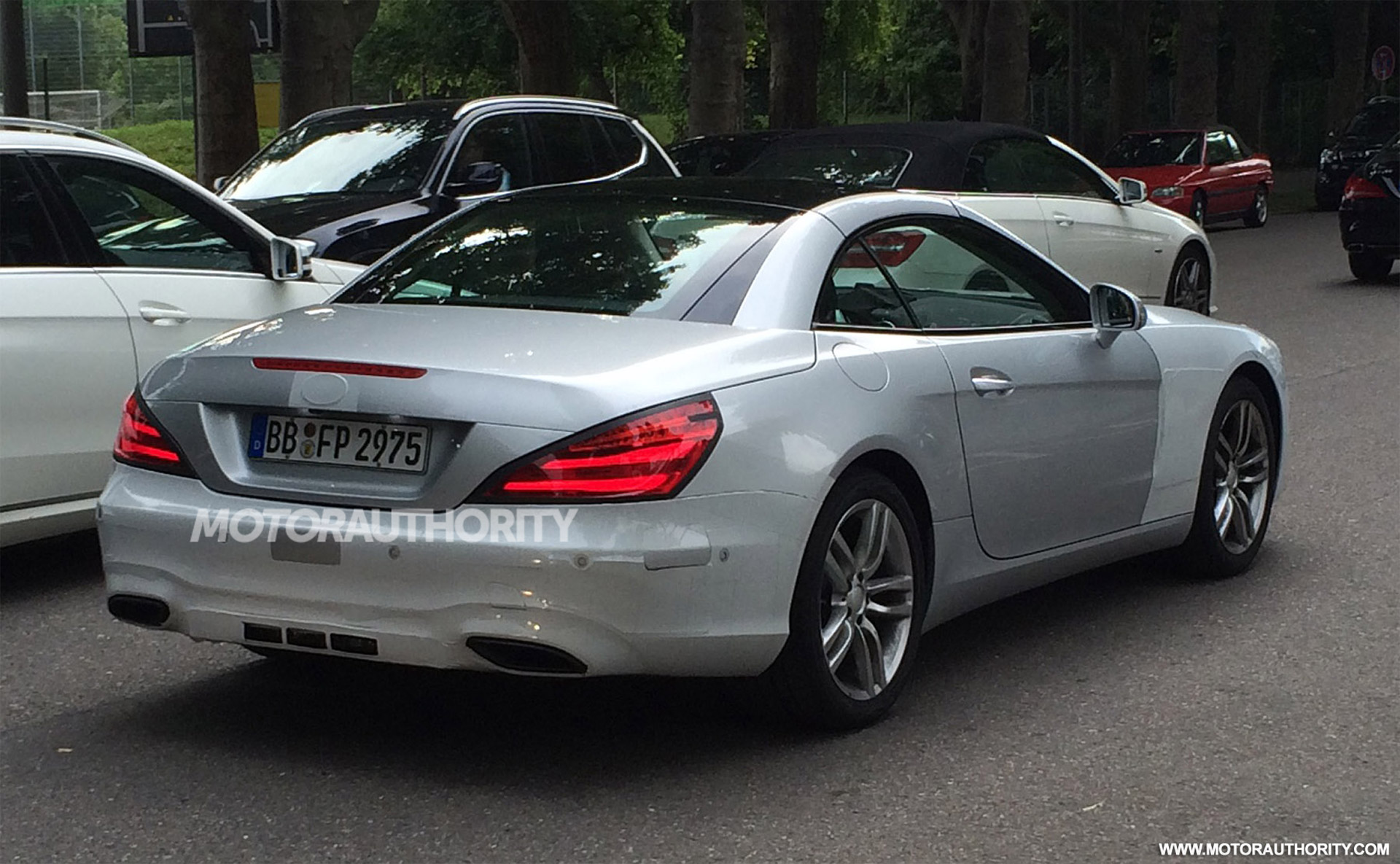 More news concerning power figures and pricing will be revealed next year, when the 2017 Mercedes-Benz SL is expecting to make an official debut.