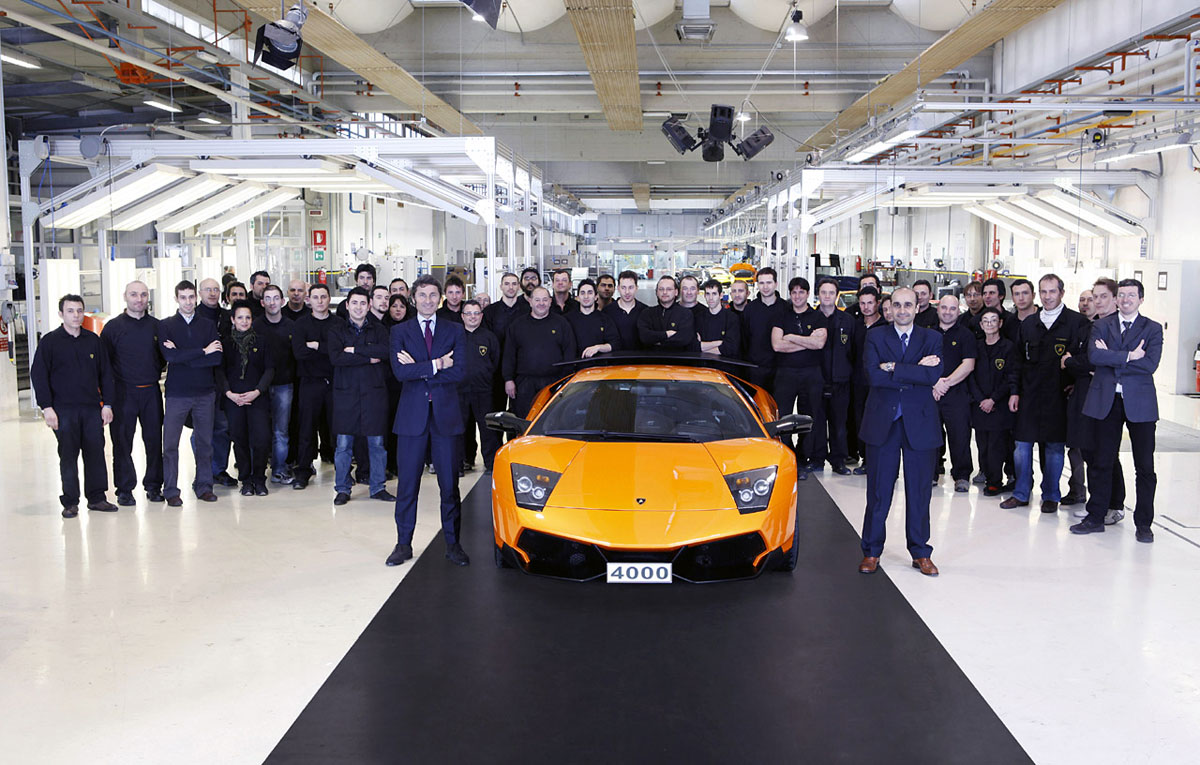 The Lamborghini Murcielago with the number 4000 came off from factory gate of Sant'Agata Bolognese and is heading towards to China. It is a LP 670-4 SV model. Lamborghini supercars Italian manufacturer is celebrating a historical event: the Murcielago copy with the 4000 series number came off the factory gate of Italy, having as destination China. It is a LP 670-4 SV, the easier version of the ship-admiral with V12 from Lamborghini. The old model with the V12 engine was the Lamborghini Diablo, which has been sold in 2900 copies.
LP 670-4 SV is an easier version of the Murcielago LP 640. SuperVeloce have 670 horsepower and is with 100 pounds easier. Thus, it accelerates from 0 to 100 k /h in 3.2 seconds and have a top speed of 342 km/h. Som will be produced only 350 copies of LP 670-4 SV.

Murcielago with the number 4000 will reach Lamborghini's showroom in Hangzhou. China has become a strategic market for Lamborghini. Italians have eight dealers in China, and sales of the company in the Asia-Pacific area totals a quarter of total sales of Lamborghini.