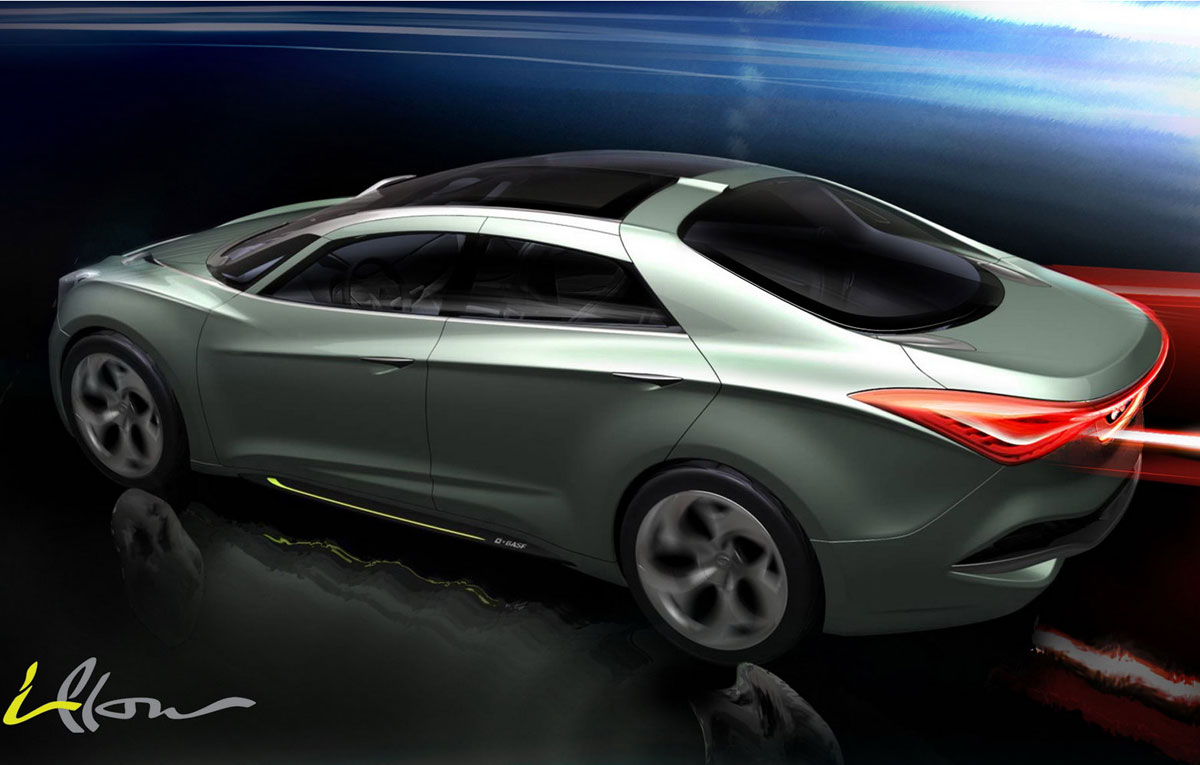 South Koreans from Hyundai will come to Motor Show in Geneva with a concept that anticipates the future model of class D, possible competitor for the Ford Mondeo, Opel Insignia and Toyota Avensis. This year's edition of the Geneva Motor Show presents many impressive concepts. Hyundai announced that will come at Geneva with a great concept, called i-Flow.
Created at the Hyundai's Design Center in Russelsheim, Germany, i-Flow could foreshadow the future class D model of South Koreans, who will compete with Citroen C5, Ford Mondeo, Opel Insignia and Toyota Avensis.

It is not known yet if I-Flow will replace the current generation Sonata or if it will be a smaller model. The new concept follows the design philosophy of the Fluid Sculptures from Hyundai, the released teaser confirming this fact. Hyundai said that the new i-Flow uses many new products of BASF, from light materials to solar cells, which help to reduce weight and improve energy efficiency of te new model.