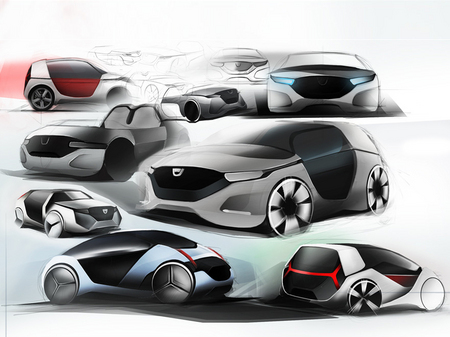 Dacia is planning to release in the European market a new city model, more economic which can cost up to 5.000 euro. The marketing director Vincent Carre said in an interview for the AutoBild German magazine that this new model, Dacia City will have a 3.5 – 3.6 meters length, four seats and five doors.
When you hear this specifications you mind goes to Hyundai i10, which can be a potential rival because is one of the few models from Europe which match the description above. They also said that Dacia City will be build with already existent elements, using several elements from Logan/Sandero range, also the design will be inspired by the actual Dacia hot hatch.
About the motorization there are not many details, only the basics. Renault Twingo being the main source for the motorization, first in the top being the 1.2 liter engine which develops 60 horsepower, or maybe 75 horsepower in the best case. The price will be somewhere around 5.000, and because we talk about a mini class model, what can I say, the price is fair.