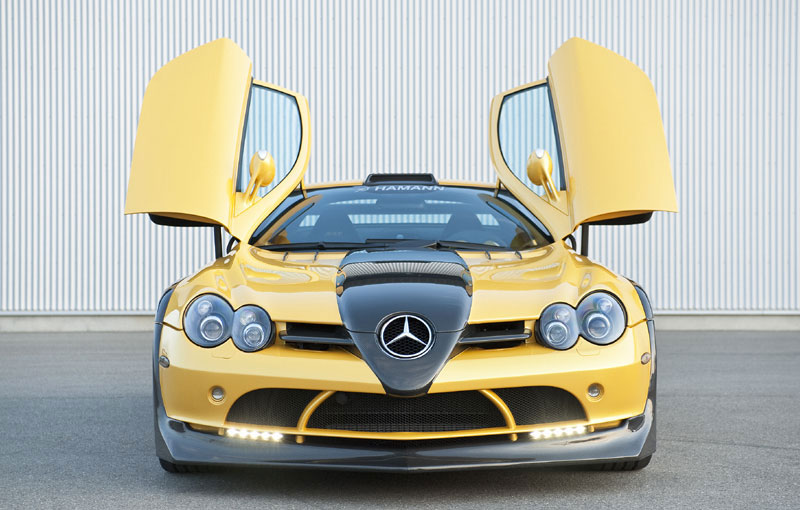 Tuners from Hamann released the last version of the SLR Volcano. Named Yellow Edition, the car is painted black and yellow and have the same performance as the previous versions. Hamann SLR Volcano Series continues with the third episode, the Germans preparing for this day a special version called Yellow Edition.

The first variant of this machine appeared in late 2008 and the second was present at the Motor Show in Frankfurt. The later was named Red Edition by the German tuners. Yellow Variant Edition brings a combination of yellow and black, colors that aren't applied only on the bodywork, they are blending also in the interior of the supercar.
This is the only news that came tuners, the car performance remains unchanged. Hamann SLR Volcano has a propeller of 5.2 liter V8, delivers 700hp and develops a torque of 830 Nm. Hamann SLR Volcano sprints from 0-100 km/h in 3.6 seconds and top speed that can run reach 348 km/h.