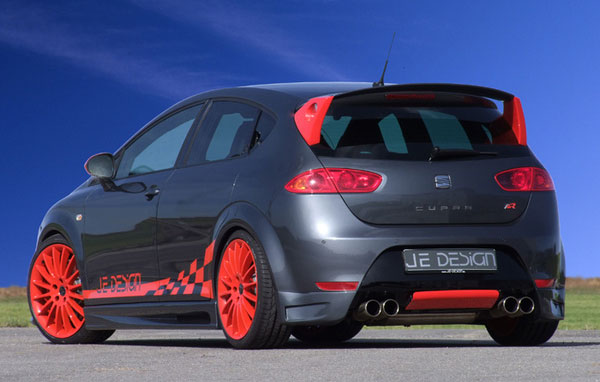 We have presented you yesterday another model tuned by JE Design, namely the Volkswagen Golf VI, today, the Seat Leon Cupra R has gained attention from the Germans at JE Design. JE Design has unveiled its vision for the Seat Leon Cupra R. With the help of a performance package, the Italian model produces 330 hp and develops a torque of 420 Nm.
German tuning company JE Design has unveiled its new aerodynamic and performance package for Seat Leon Cupra R. This package helps the model become more aggressive, both visually and in terms of performance. The standard Seat Leon Cupra R have a 2.0-liter turbo propeller which produces 261 horsepower and develops 350 Nm torque.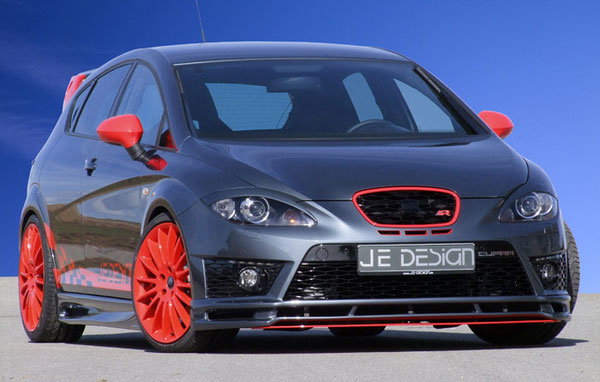 With the help of German engineers, the engine of the Iberian model now delivers 330 horsepower and its torque reaches 420 Nm. Talking about the exterior, the modifications suffered by Leon Cupra R are into aggression and sportiness. Air intakes have been integrated into the redesigned front bumper, the front grille has been enlarged and the side sills became more prominent.