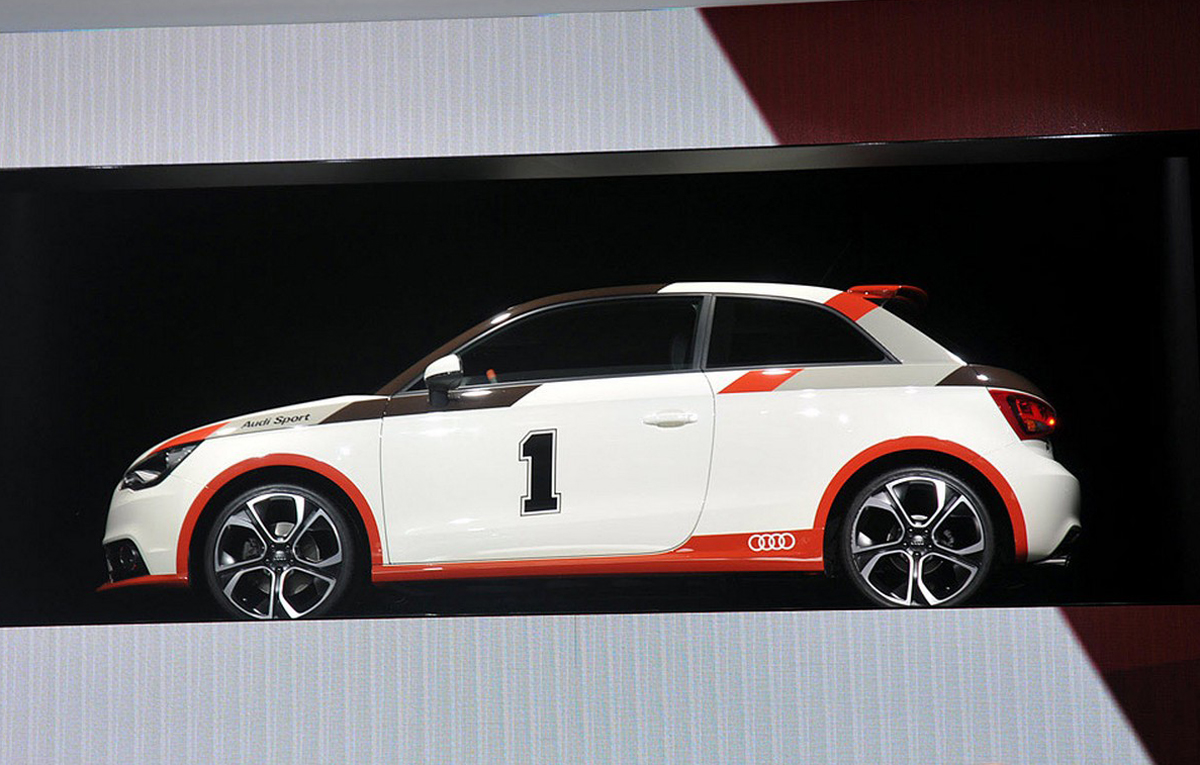 Besides the optional S-Line package, the new Audi A1 will be offered with a competition package, which offers a number of elements with a sportive look, but this not affect in any way the performances of the model in Ingolstadt.
Audi unveiled the first images of the new competition package for the Audi A1. Youngest model from Audi receives a series of ornaments and accessories that make the life on board more colorful and gives the A1 model a more sportive aspect. The performances of the new Audi A1 will not be improved by the new competition package offered by those from Audi.

Audi A1 competition package includes a central tunnel wearing leather and painted in a special combination of colors, a sports leather steering wheel, a set ofsports mats and a number of exterior design elements. The centrl mirror received a shell painted in the colors of the famous model who ran Walter Rohrl at Pikes Peak nearly 25 years ago.