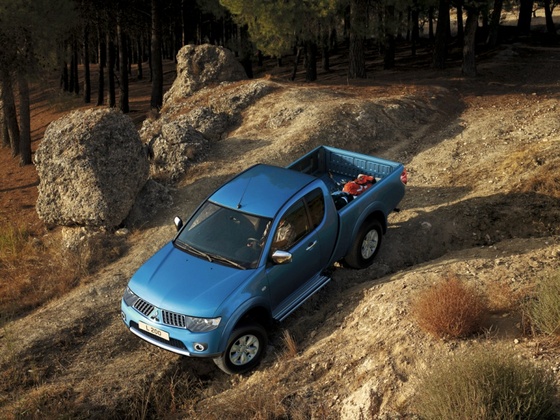 Mitsubishi L200 recently got a facelift, and now because we are talking about a Mitsubishi your mind goes to that shark face from Mitsubishi Lancer. Well I'm glad to tell you that this new L200 doesn't have something like that, it comes with a slight improved face and with a new more powerful engine.
If we are still at the design improvements chapter I have to tell you that the changes are so small, that is really hard to observe were and how they changed. The only thing obviously improved on this Mitsubishi L200 is that 2.5 liter Di-D engine, which brings this car more close to the power standards from these days.
This engine's power increased from 136 horsepower to 178 horsepower, also the torque was improved with 50 Nm, from 350 Nm to 400 Nm. The interior was improved too with some better finish lines. You got to admit that Mitsubishi L200 doesn't look that bad, in front of a competition not that tough L200 can handle. In a final conclusion this L200 has a fine design and the power will satisfy your needs.