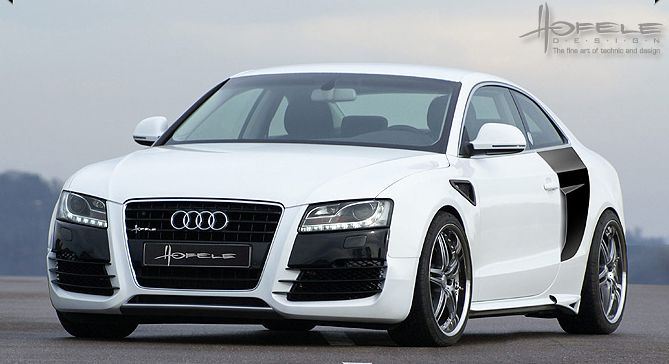 I have to tell you that this Audi A5 by Hofele is one of the most interesting tunings that I ever seen (notice that there may be some tunings that I would like more than this one but at the moment I didn't). When the tuners from Hofele started the work on this Audi A5 they had an objective.
The Hofele tuners tried to give to this Audi A5 the Audi R8 look and we see that they succeed. I think that there are no other tuners that tried to combine two cars in one but we see that Hofele did this so they deserve our congratulations for this.
If you are an Audi fan, when you look at this tuning, you should see both cars (the Audi A5 and also the Audi R8) because as I said before, the Hofele tuners combined these two cars. Anyway, you can see the good work that they did in the pictures from this post.