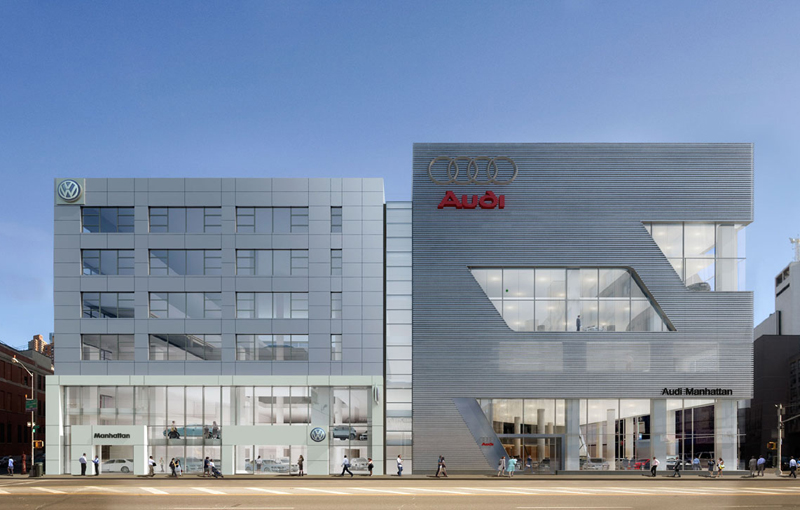 In an attempt to increase market share in the United States of Amerca, Volkswagen bought a building of 24,000 square feet in Manhattan, to build a Volkswagen and Audi showroom. German car manufacturer will use this space as a showroom for Volkswagen and Audi brands. German investment amounts to $125 million and aims to increase the market share of Volkswagen on the market in the United States of America.
CB Richard Ellis, the agency that handled the sale, says that VW paid $84 million for the real estate but also intends to invest another $41 million into a thorough renovation. Until the acquisition, the space bought by Volkswagen was owned by the Potamkin family, who owned a General Motors franchise.

VW has over 800 dealers in the United States, with 2,500 employees. By 2018, those of Volkswagen want to sell one million copies a year in the United States of America. To sell more units in the U.S., Germans from Volkswagen began various campaigns to promote the brand from Wolfsburg.