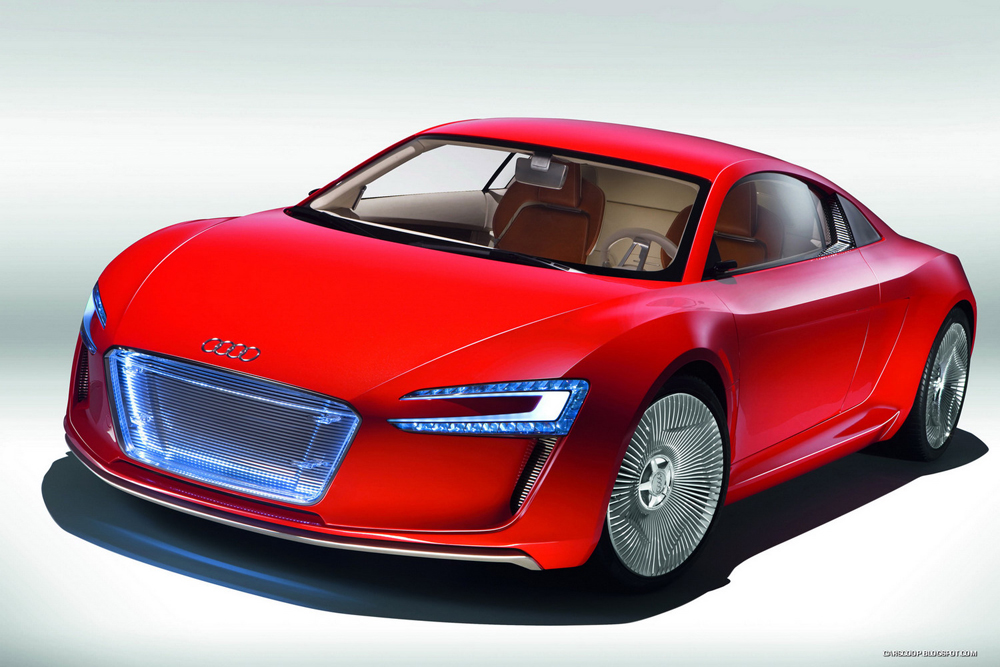 The concept of e-Tron is purely electrical powertrain, with no less than 4 electric motors producing a total of 313hp and 4500Nm. Each engine is coupled to one wheel, 30% of energy is directed to the front wheels and the remaining 70% to the rear. Thanks to the 4 electric motors, Audi e-Tron manages to reach 100 km/h in just 4.8 seconds and can accelerate from 60 to 120 km/h in 4.1 seconds.
Top speed is electronically limited to 200 km/h as energy consumption increases disproportionately with speed. Audi E-Tron has a range of about 248 km, due to lithium-ion battery, placed before the rear axle, which provides energy to the 4 electric motors and has a capacity of 42.4 kW per hour.
Lithium-ion battery weighs 470 kg, which represents more than one quarter of the total weight of the concept, which is 1600 kg (20 kg less than the Audi R8 V10). Audi e-Tron was introduced at Frankfurt Auto Show 2009.
Audi E-Tron is more compact than the R8, with a length of 4260 mm (4430 mm compared to Audi's R8), width 1900 mm, height 1230 mm. The body structure of the e-Tron is based on Audi's Space Frame (ASF).