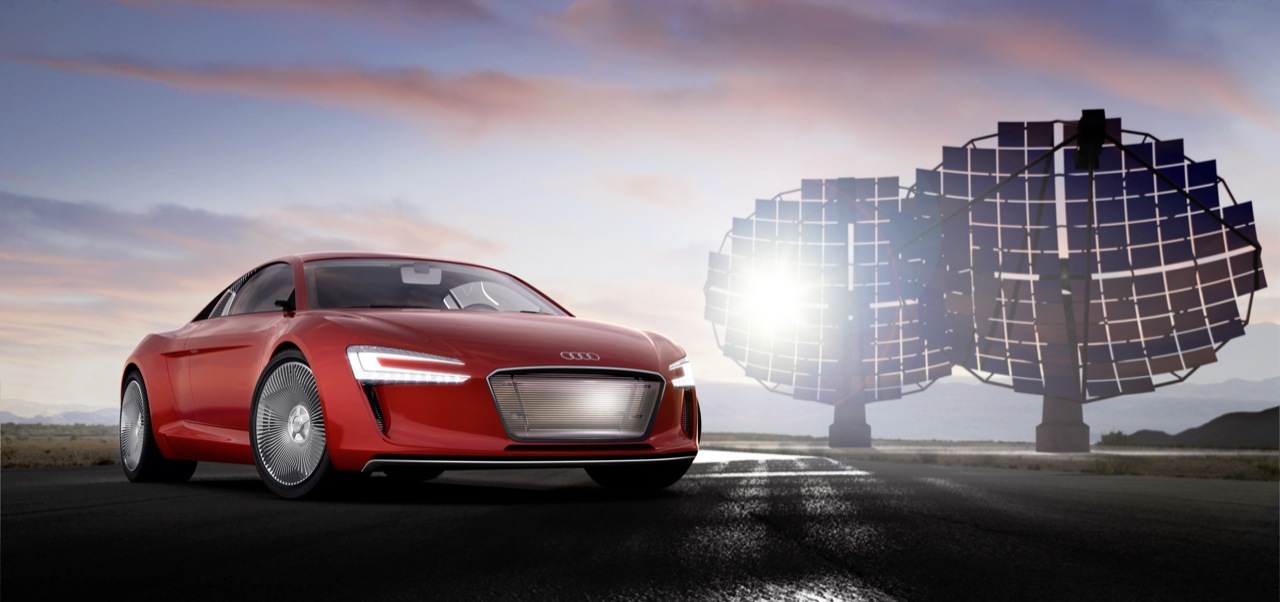 I'm surprised to see how far they went with this concept. Yes, they got green light to go into production with Aud E-Tron Concept. This happened with few time after the release from Frankfurt Auto Show. Audi E-Tron will be the new Audi R8 and will be the dream car of any man with any age.
The time when Audi E-Tron will go into production is after 24 months. Other sources say that in U.S.A. will be available somewhere between 2011 and 2012. Audi E-Tron is powered by 4 electric engines developing 313 horsepower and 3,319 lb-ft of torque. Audi E-Tron Concept accelerates from 0 to 62 mph in 4.8 seconds.
My opinion is that this car represents the future generation that I always talk about when it comes about concepts. Another good stuff from E-Tron Concept is the front LED lights. It makes this car very very unique. Now we wait for some spy photos and more details :).