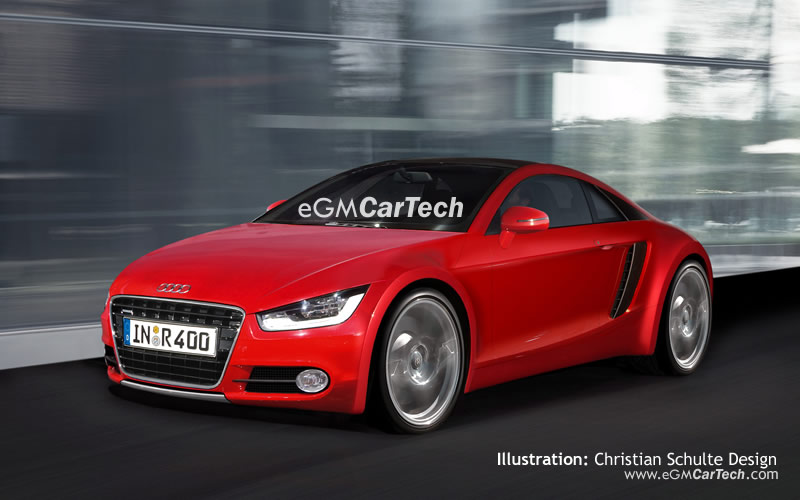 The new BMW Z4 has to add another competitor on the list and this time, it's a fierce one: the Audi R4. The company is planning to launch this model in 2010.
Similar to the popular R8, the Audi R4 will be a 2-seater, ready to develop 300 horse power. It will also be lighter and smaller than the R8. The exact market is not known, but the car is certainly better than the Audi TT and cheaper than the R8. Like most super cars, it will be limited to 155mph and it will reach 62 miles in about 5.5 seconds. This small car will have to restrain a V6 engine and the whole package will only cost around $50.000, which can be considered a low price for the quality and performance that you can receive.
Audi plans on building 6000 Audi R4, in two versions: coupe and roadster.