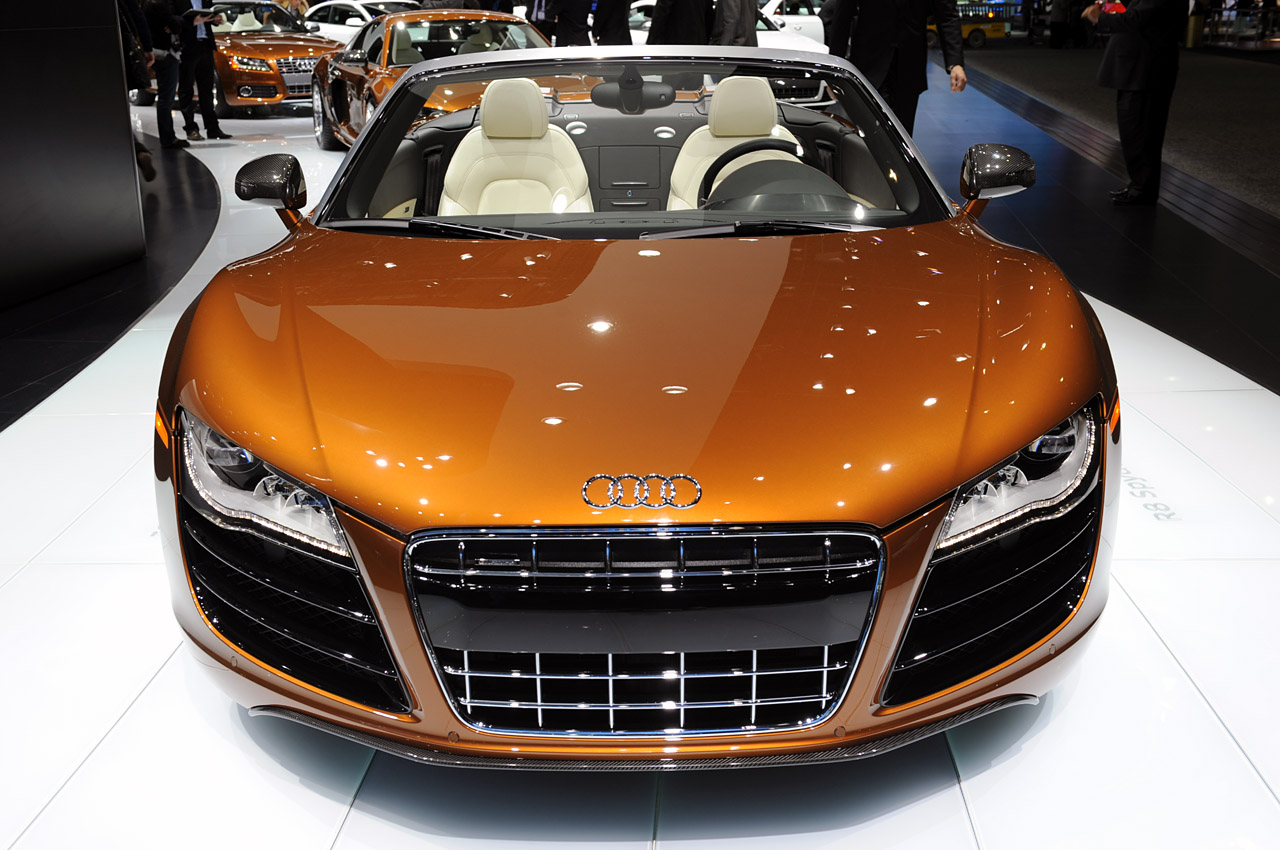 This is a respectable car and each time I talk about it or at last at look at some photos with it, I feel that I'm in touch with a God and I think that this is how it really is namely that Audi R8 is a God and I really respect this car.
As you can see in the photos, at the Detroit Auto Show from this year, namely 2010, Audi cam with a new color for Audi 5.2 FSI Coupe and Spyder namely brown and also with carbon ceramic brakes which makes these two cars to look phenomenally.
Anyway both of them, namely the color and also the carbon ceramic brakes are not available in US according to the official site but there are some chances for these features to become available in the future or to come from something like a tuning or anything like this because they look awesome.