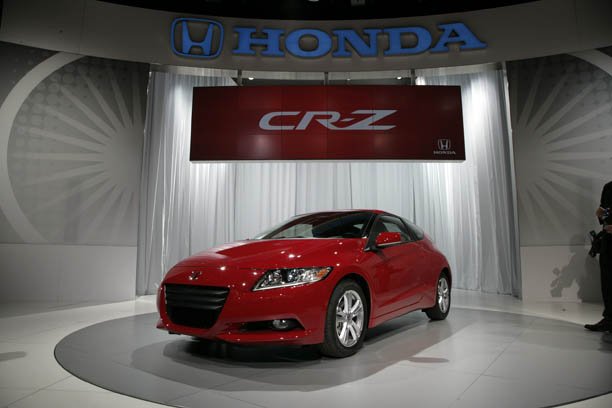 Two days ago we told you that the 2011 Honda CR-Z has been confirmed for the Detroit Auto Show from this year namely 2010 and now we have few photos and also some details and new thoughts about it. I want first to remember you that 2011 Honda CR-Z is a really cool car from me.
2011 Honda CR-Z comes with a 1.5 liter engine and it is also combined with a hybrid electric concept. 2011 Honda CR-Z can develop a total of 122 horsepower and also a maximum torque of 123 lb-ft.
The standard 2011 Honda CR-Z comes with a 6 speed manual gearbox transmission, 16 inch aluminum wheels, dual-stage front, side and side curtain airbags, USB CD/radio with 6 speakers, power locks and windows and cruise control. The price is not available at the moment but we also know that 2011 Honda CR-Z Coupe will have the same specifications as the insight.