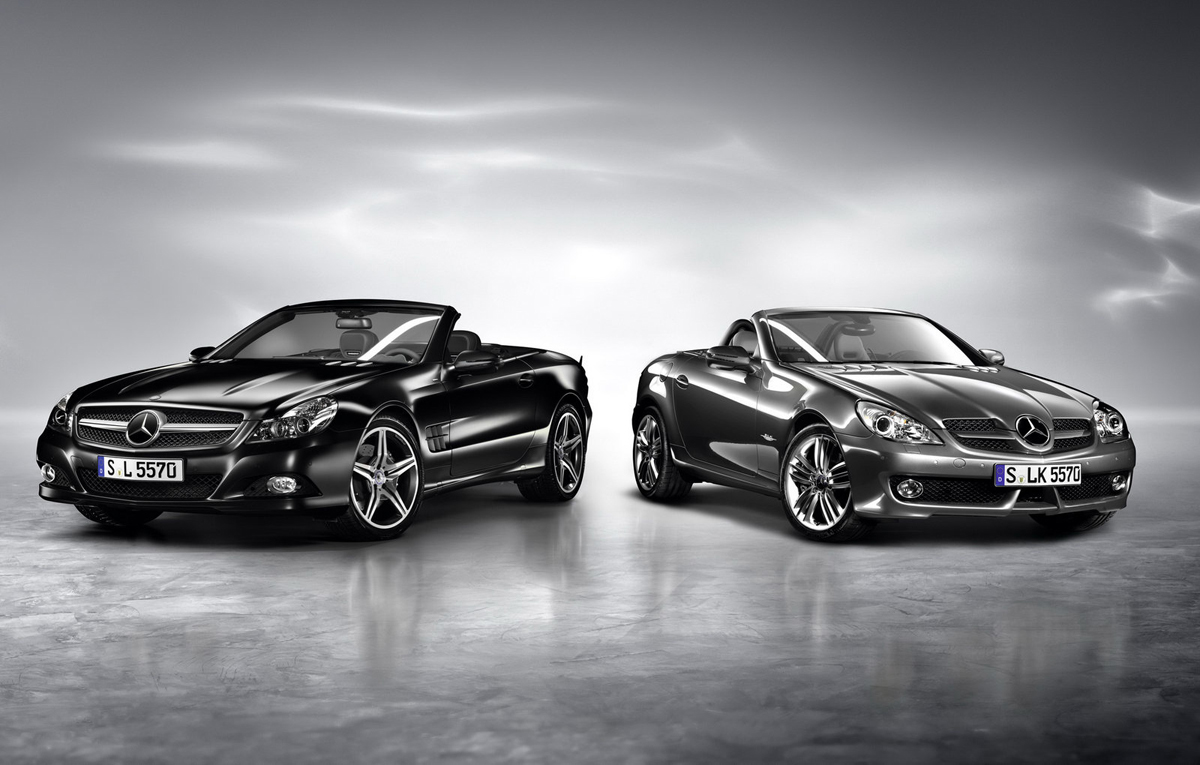 Mercedes-Benz offers two special editions of the SL and SLK. The couple of versions benefit of ornaments and special materials, and exclusive shades of colors. Mercedes-Benz launched a special edition of SL and SLK models. They were called Night Edition and Grand Edition, and benefit from many additional elements inside and outside. Both special edition benefits from a designo shade of paint, SL receives the magno night black shade and SLK received graphite shade.
Mercedes SL Night Edition benefits from AMG 19-inch five-spoke alloy rims. Wheels of this model are finished in two tones, which are emphasized by a highly polished lacquer. Optical blocks received a black background, and the taillights received a obscure trace. Seams of the seats are made with red thread and have an arrow-shaped embroidery.

In addition, Mercedes SL Night Edition has received a sports steering wheel painted black, along with a gear lever of the same color leather. Depending on the version of equipment, SL Night Edition costs between 3700 and 5200 euros in addition to the standard, while Mercedes SLK Grand Edition have a higher price than the standard version with 2.300-3.500 euros.