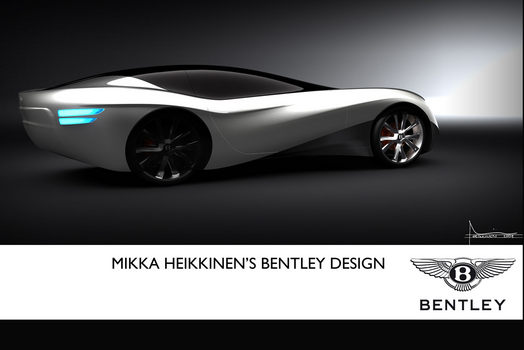 Bentley and Royal College of Art run a very interesting program, they were invited 18 students specialized in auto design and they had the task to draw a Bentley of the future. As you can see in the pictures some ideas look very interesting, they all came up with very futuristic designs, each one of them look like Batman's mobile.
From all 18 students were chosen only the best 4 and they will work with the head of Bentley exterior design Raul Pires, he will help the students to refine their projects. One of the finalists is Bora Kim, he's from South Korea and he design a Bentley that allows you to change the engine type during the journey, any time you want.
Another finalist, Master Wallgren from Sweden, created a futuristic version of the actual Bentley Continental GT, and David Seesing from Germany combined a radically design with an amazing aerodynamic, the car is practically a rocket on wheels. The last student, Mikka Heikkinen from Finland chose to create an ultra powerful car. When two students will be chosen between those 4, they will join to the design department for 6 months.