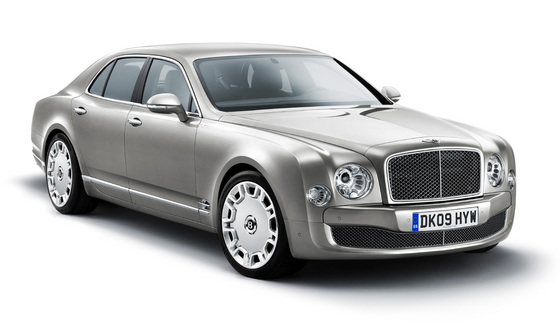 Bentley recently released details about a new model, I'm talking about the Bentley Mulsanne and this car doesn't even need presentation, is a Bentley and for most people's that should be enough. Maybe at first sight you might think that this is just an Arnage with a strong facelift but the officials have specially taken care of this and said that the new Mulsanne is a replacer of the model mentioned above.
Even more they said that not even one piece remained unchanged. This new Bentley Mulsanne was inspired directly from the 8 liter models, from the time when Bentley were considered the most luxurious cars in the world. The dimensions of this care are at least impressive, measuring 5.562 mm length, with a width at 1.926 mm and with 1.526 mm height, let's not forget to mention that Mulsanne is equipped with 20 inch wheels.
The interior was completely removed too, but the technical part followed the same recipe. So this new Bentley Mulsanne comes equipped with a V8 engine, having 6.75 liter capacity and developing 505 horsepower, 1020 Nm of torque.