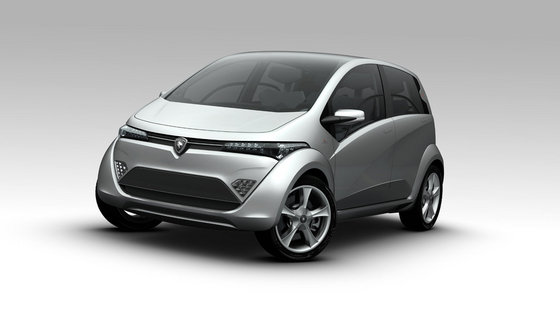 The small constructor Proton has some pretty big ambitions and it will present at Geneva Auto Show 2010, in partnership with italdesign, a new city car with hybrid propulsion which by the way should enter in series production a few years later. This new Proton Hybrid is a pretty small car, measuring only 3.5 meters length and with a wheelbase at 2.6 meters. It provides space for four persons and the trunk has 320 liters capacity.
The hybrid propulsion system is similar with the solution offered by Chevrolet Volt, having the heat engine of 1.2 liter capacity and developing 51 horsepower placed under the front hood, when the electric engine at 45 kW and the lithium-ion batteries are placed in the back.
The propulsion of the car is ensured only by the electric engine, when the head engine having only one role, charging the electric batteries. This Proton Concept goes from 0 to 100 km/h in 14 seconds and the maximum speed is 170 km/h. The interior configuration if very praised providing a new level of space for the class in which the cars is part of.