It's been quite some time since we last heard from the German BMW specialist tuner called G-Power, happily though they haven't been dormant since then.
They've been hard at work on a new tune-up for the E92 BMW M3 and just a few days ago they put it through its pace at Italy's famous Nardo test track.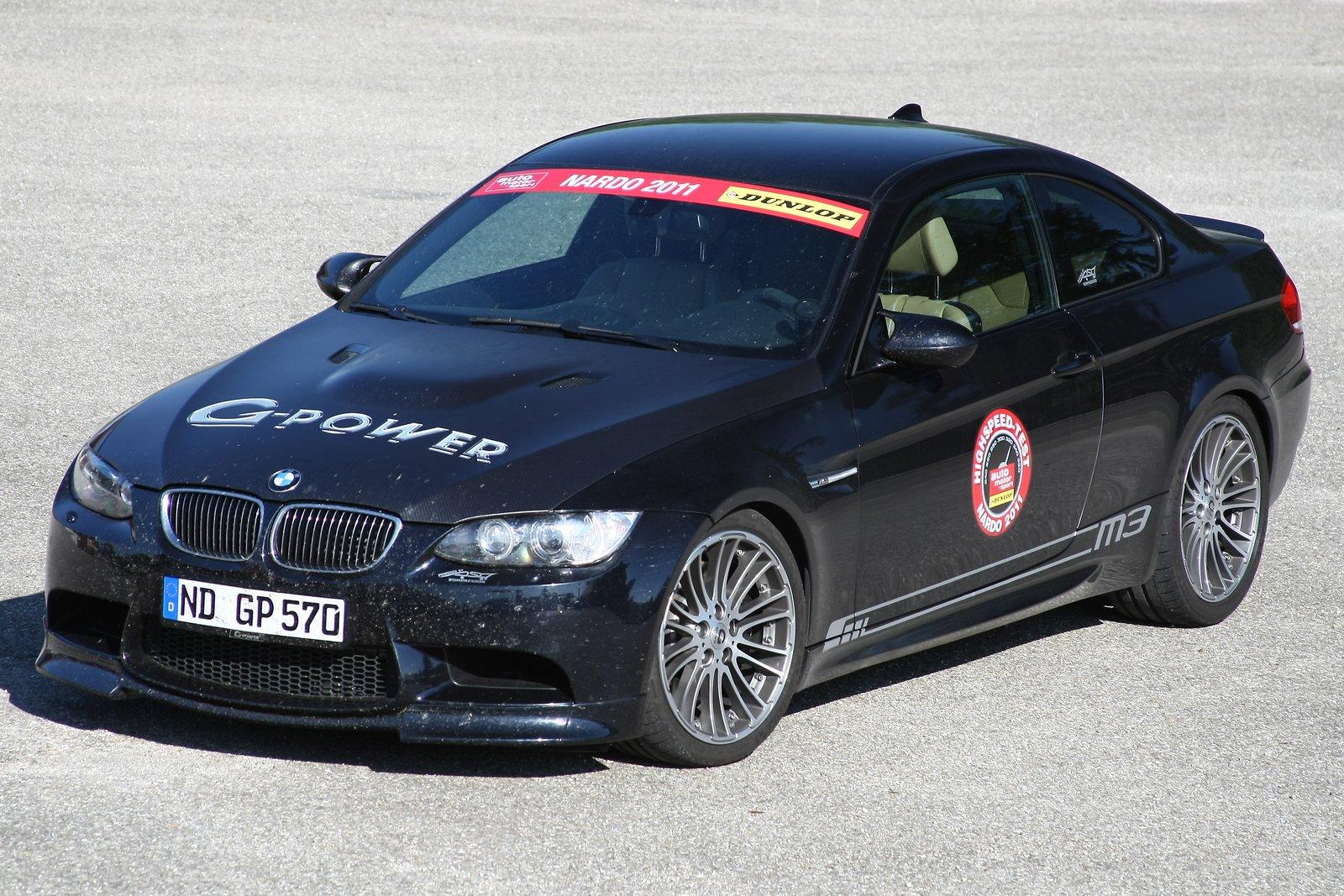 It was here that their creation, something they now call the BMW M3 G-Power SK II managed to hit considerably impressive top speed of 207 mph.

That's the sort of thing very few supercars can hit, let alone four seat saloon cars so you may want to stick around for the rest of the story.
The headline of the story is a supercharger system and all the modifications that make it possible in order to develop the grunt the BMW M3 needs to reach this sort of speeds.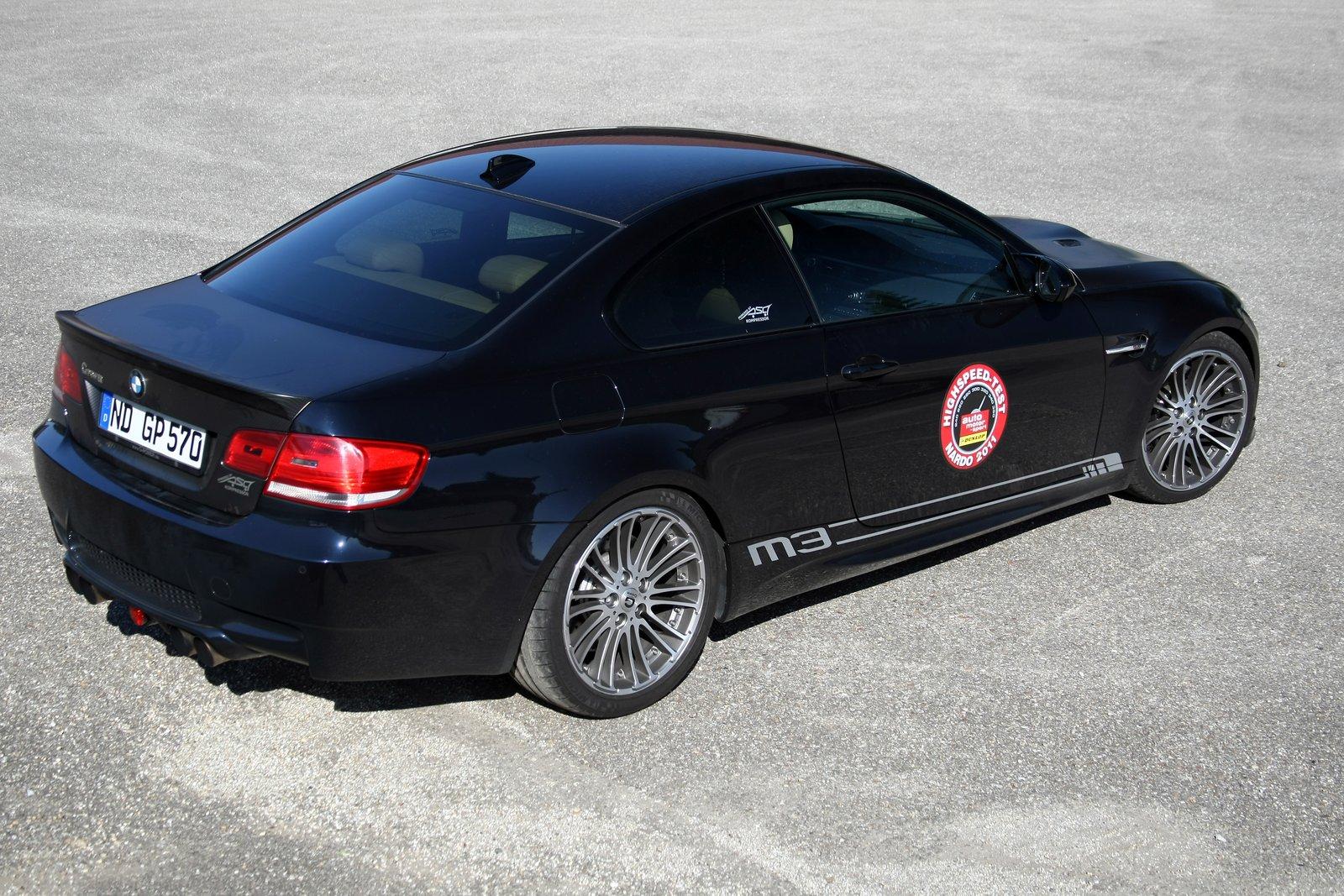 The 4.0 liter V8 engine now develops 570 horsepower and 417 lb-ft of torque. Weirdly enough there's even more potential in the engine.
According to G-Power, using this same engine setup but a different, taller gear ratio for the last cog in the BMW M3's transmission would enable it to hit speeds up to 211 mph.
Naturally, you can't expect this sort of incredible performance to be the work of just one component. G-Power tended to just about every component the BMW M3 uses to make it go and stop.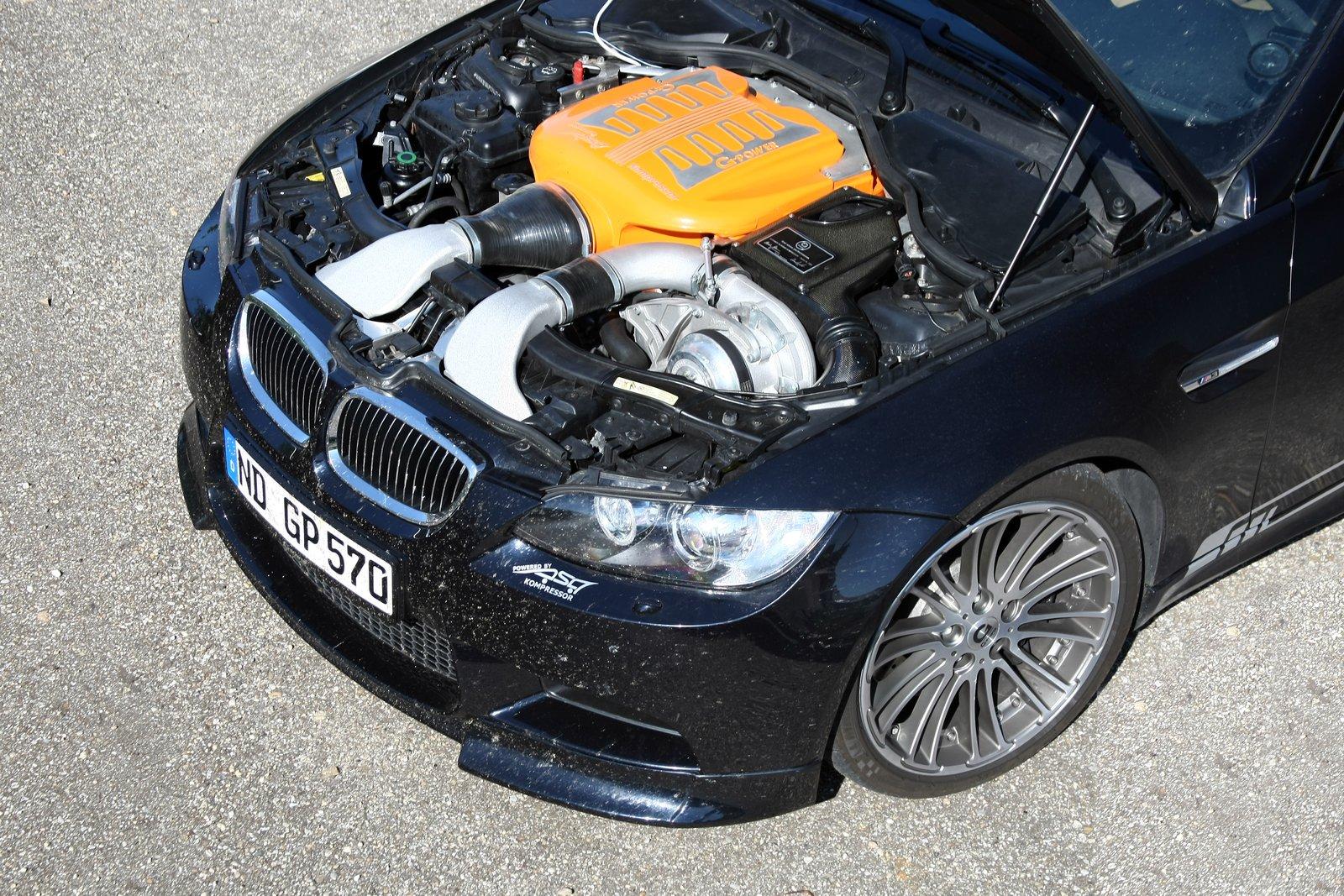 Underneath the slightly revised aerodynamic body kit there's a GM3 RS coilover suspension kit, a set of brakes the size of large pizzas and a few other accessories to make them work best.
The 20 inch wheels we see are called Silverstone by G-Power and they are wrapped in Michelin Pilot Super Sport road tires.
This set of performance figures were confirmed in a test at the same Nardo test track with the German car magazine Auto, Motor und Sport.
Further contributing to the amazement, the only cars that can defeat the G-Power BMW M3 SK II at hitting the very high top speed figure have considerably more horsepower. One of them has 900 of the things at its disposal whereas the second has even 100 more on top of that.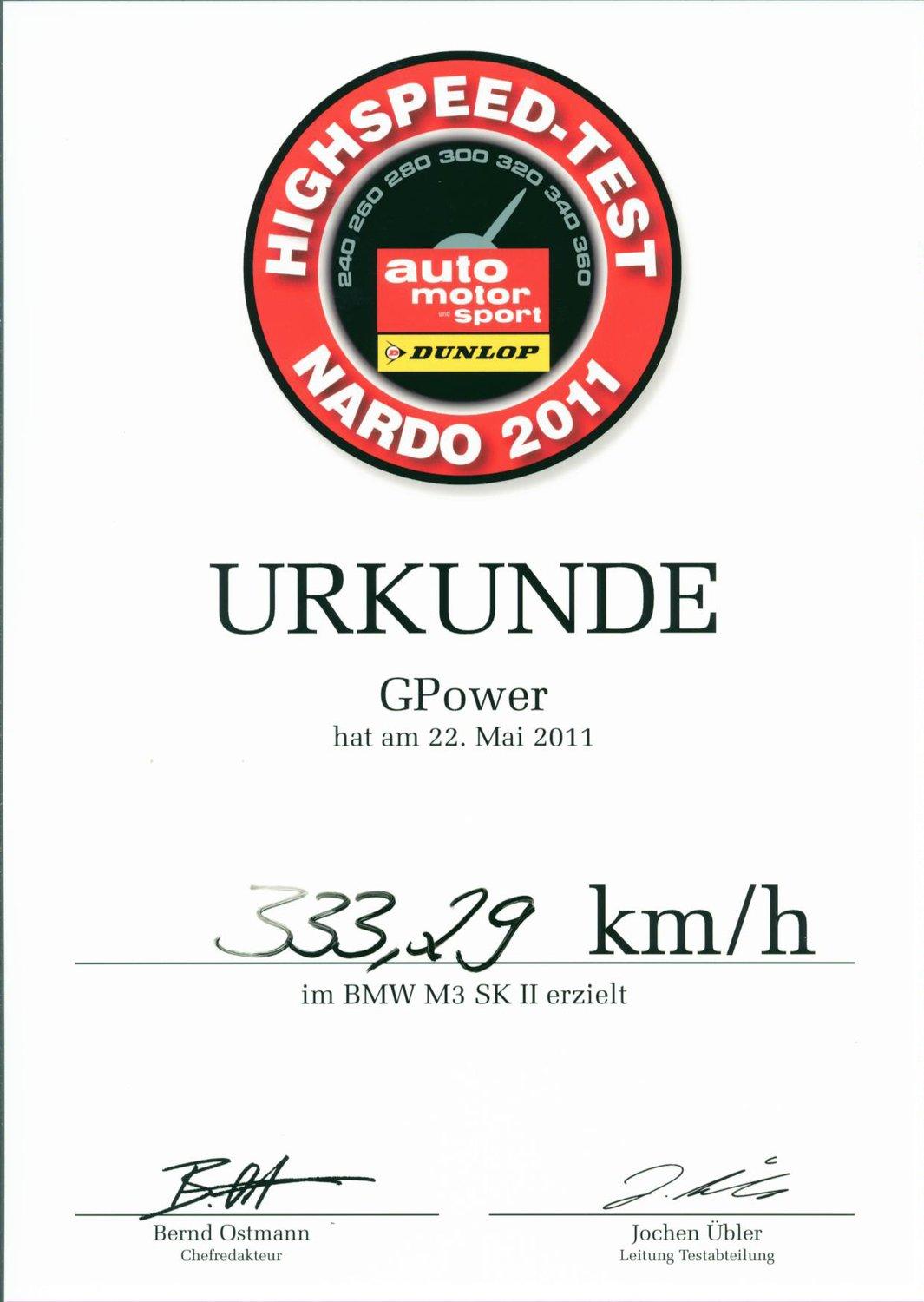 Sadly, there's quite a price for all this Bavarian tuned amazement. Would you like to strike a few guesses? It's not a few hundred thousands of dollars or such.
G-Power actually charges just over 16.000 dollars for the SK II "Sporty Drive" supercharger kit. That price doesn't include installation but at such a performance bargain it would be difficult to believe the German tuner would overcharge for anything else.