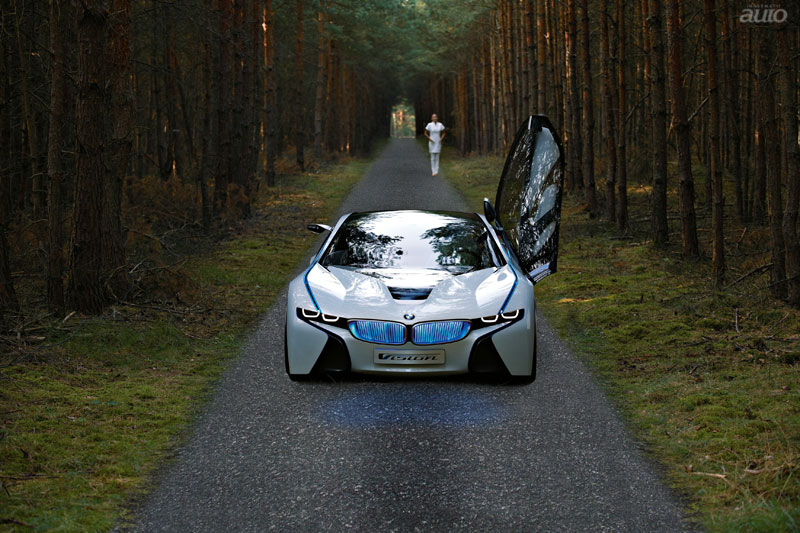 I must say, I can't believe that I never talked to you about this amazing concept namely the BMW Vision EfficientDynamics which became a very famous concept in the past time and I think that there is no BMW fan that doesn't ever heard about this BMW Vision EfficientDynamics concept.
On the internet there are also some speculations saying that this BMW Vision EfficientDynamics concept is going to be built in series and there are about to be built only 5.000 units to 10.000 units per year but if it will have success, I think that they will build more cars.
Anyway, as usual, the concept car built in series is not going to look the same as the original concept car and also the features are not going to be the same but the car will still be based on the BMW Vision EfficientDynamics and there is also a BMW M1 on the internet based on this concept, maybe that will be the product.