It would appear so, drawing inspiration from Toyota's Sienna SE or perhaps Europe's Vauxhall Zafira VXR, Mercedes R63 AMG and even the hot Ford S-Max.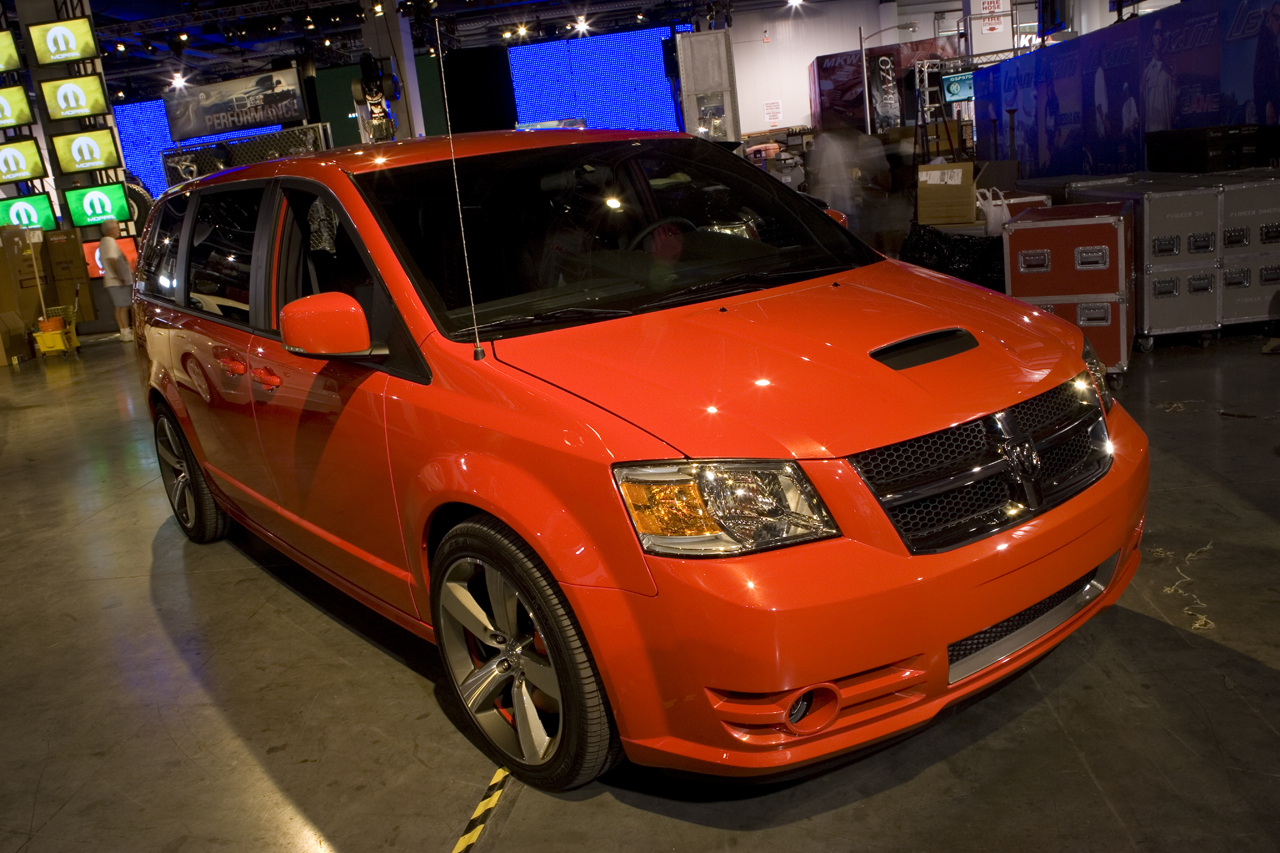 Inspiration or no inspiration, Dodge is reportedly tinkering around with a new variant of the Grand Caravan which should wear the R/T badge.

This should remind all those dads who were once getting their kicks from a hot hatch or a fast coupe which they've had to let go once the children count passed two, or the luggage space became far from sufficient.
The new model will reportedly draw from the Caravan R/T concept that was quietly displayed at the 2008 Detroit Auto Show, and it could debut within a few months. The Chrysler minivans have a lot to offer in terms of packaging, but their interiors leave much to be desired. If Chrysler substantially upgrades the look and feel there, its vans could land a few body blows in the battle against the Toyota Sienna and Honda Odyssey.
You can't help but approve the big alloy wheels but I have some reticence on the hood scoop front. Either way I'm curious about the end product.