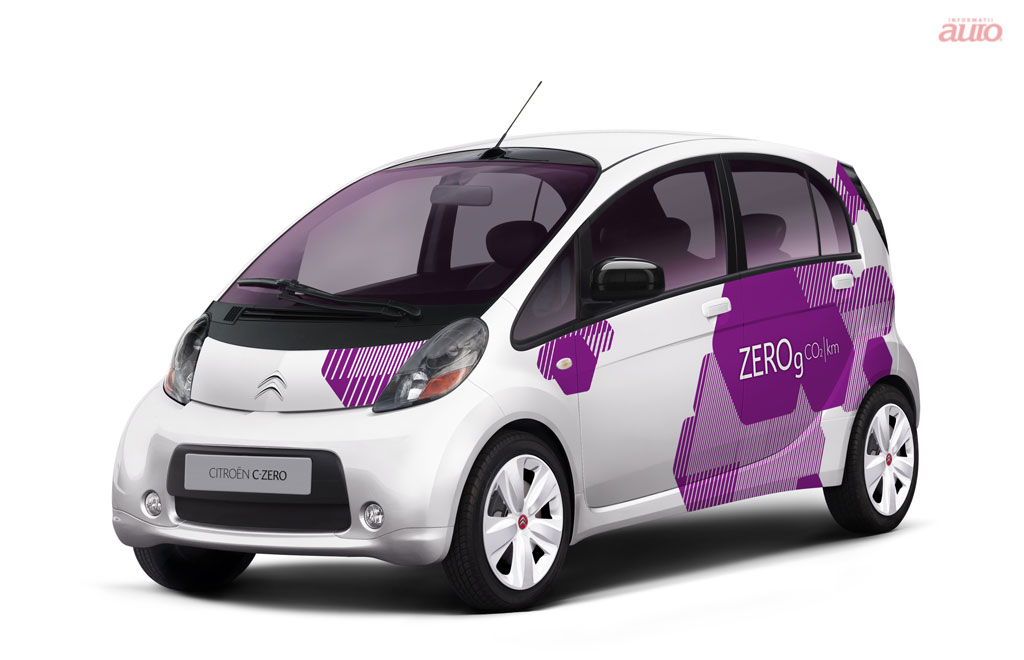 Citroen has today revealed first electric vehicle for mass production, named C-Zero and based on current Mitsubishi iMiEV. After Mitsubishi has enjoyed a good reception with iMiEV and Peugeot unveiled at Frankfurt the iOn model, now is time to Citroen to give the public its interpretation of a micro-electric car, named C-Zero and based on the successful platform of the Japanese.
Collaboration with Mitsubishi offers many advantages for PSA Peugeot Citroen group, C-Crosser and 4007, new iOn model and the new C-Zero is a confirmation of good relations between the two sides. The new C-Zero comes powered by the same electric motor found on iMiEV able to develop 64 horsepower and 180 Nm of torque. Resources are sent to the back deck with a box with one gear.

Supply is provided by a lithium-ion battery of 330 volts, able to offer a range of about 130 km and allow urban model to reach a top speed of 130 km/h. Acceleration from 0 to 100 km/h is done in 15 seconds while the sprint from 60 to 90 km/h is done in 6 seconds.