Cars and pedestrians don't mix and both categories are more or less annoyed when they have to go near one another, but this is especially true to car owners. Didn't you just get annoyed when someone was walking casually down the alley and you had to drive closer and closer to the person in order for him or her to notice you? Well, the Japanese thought of that and Toyota Motor Corporation has a solution.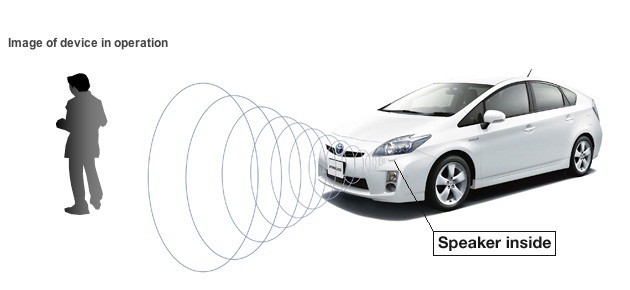 The Japanese car manufacturer has announced that it will introduce on the Prius a speaker system, in an effort to promote safer traffic. The speakers are designed to alert pedestrians of an approaching vehicle so that they could get away safely.
An electric motor's synthesized sound will be produced which will alert, but not annoy those around the car, as it will only be produced at speeds up to 25 km/h. The sound will also rise and drop in intensity according to the vehicle's current speed.
Toyota says that it is planning to implement the device to other models which are planned for launch and maybe it will even be introduced by other car manufacturers. The device costs 12,600 yen (around $150).