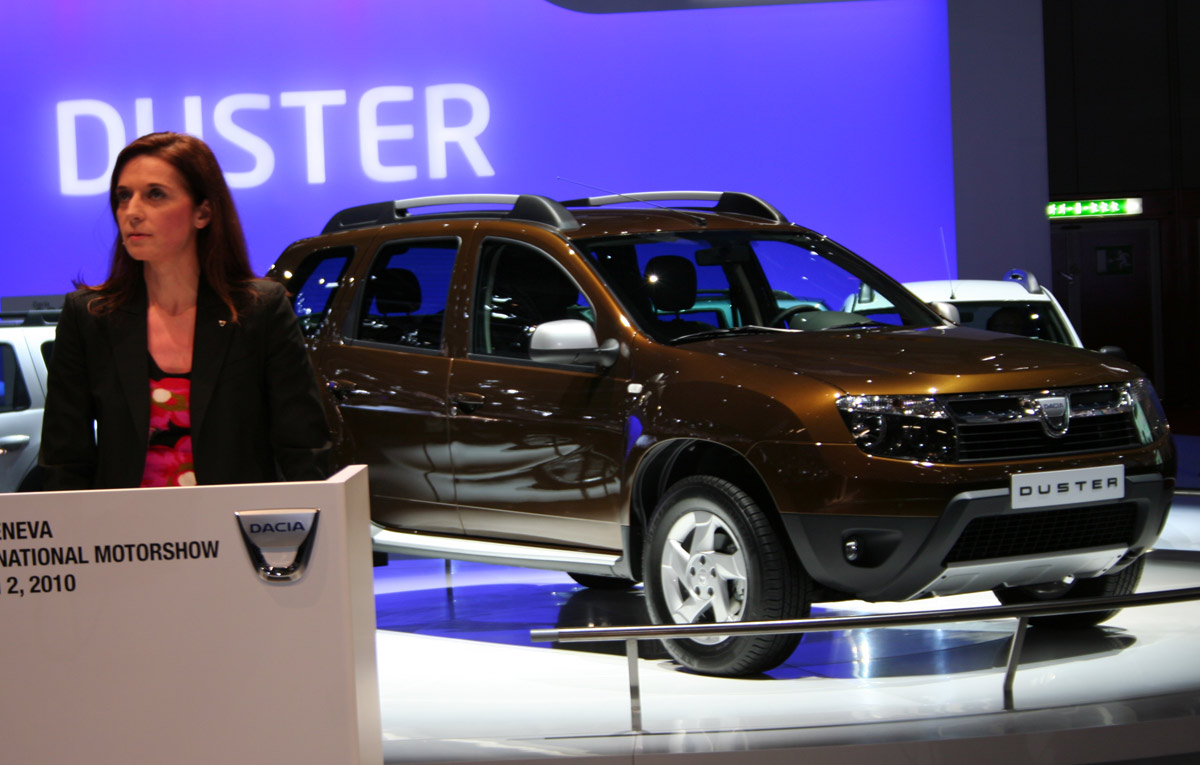 Dacia debuted with success in the SUV's segment, the new Dacia Duster is already announcing a memorable success, like the Logan model. The Romanian model have a starting price of 10,500 euros with VAT included. This day, March 2, will remain in Dacia's history being the day when the Romanian manufacturer walked with shy but motivated steps into the SUV's segment.
Although the worldwide audience was bombarded with informations on technical and design features of the new model, the main mystery was the starting price of the Romanian model. Because it plans still to keep on the same low cost line, which brought fame for the brand, Dacia comes this time with an unbeatable price offer on this market segment.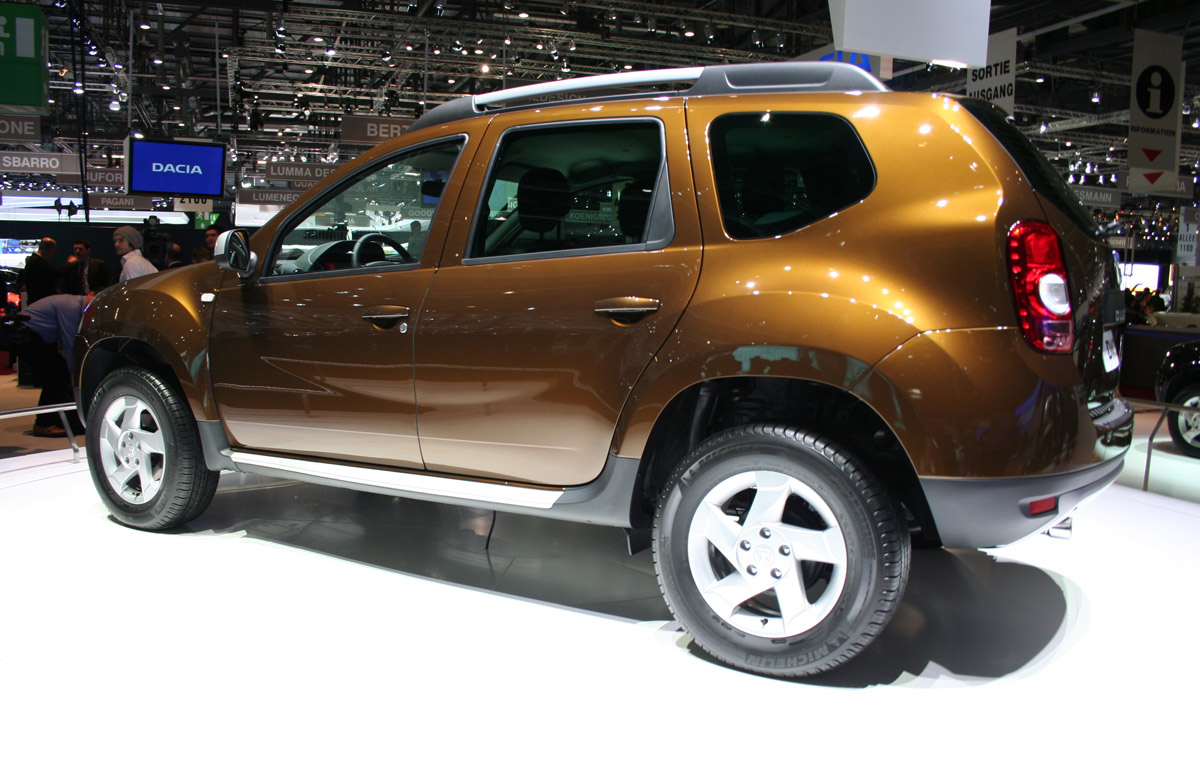 The Romanian SUV costs only 10,500 euros, the base price. For those who want also the 4×4 traction, Dacia Duster will cost aprox. 12,300 euros.
Another unknown aspect until now was that the at the lines of the new Dacia model, completely different from those of the current brothers of range, brought some contribution the Design Center in Bucharest, opened two years ago by Renault, fourth of its kind in Europe. The lines are trying to offer some originality to the model but also to trace the identity of Dacia brand.