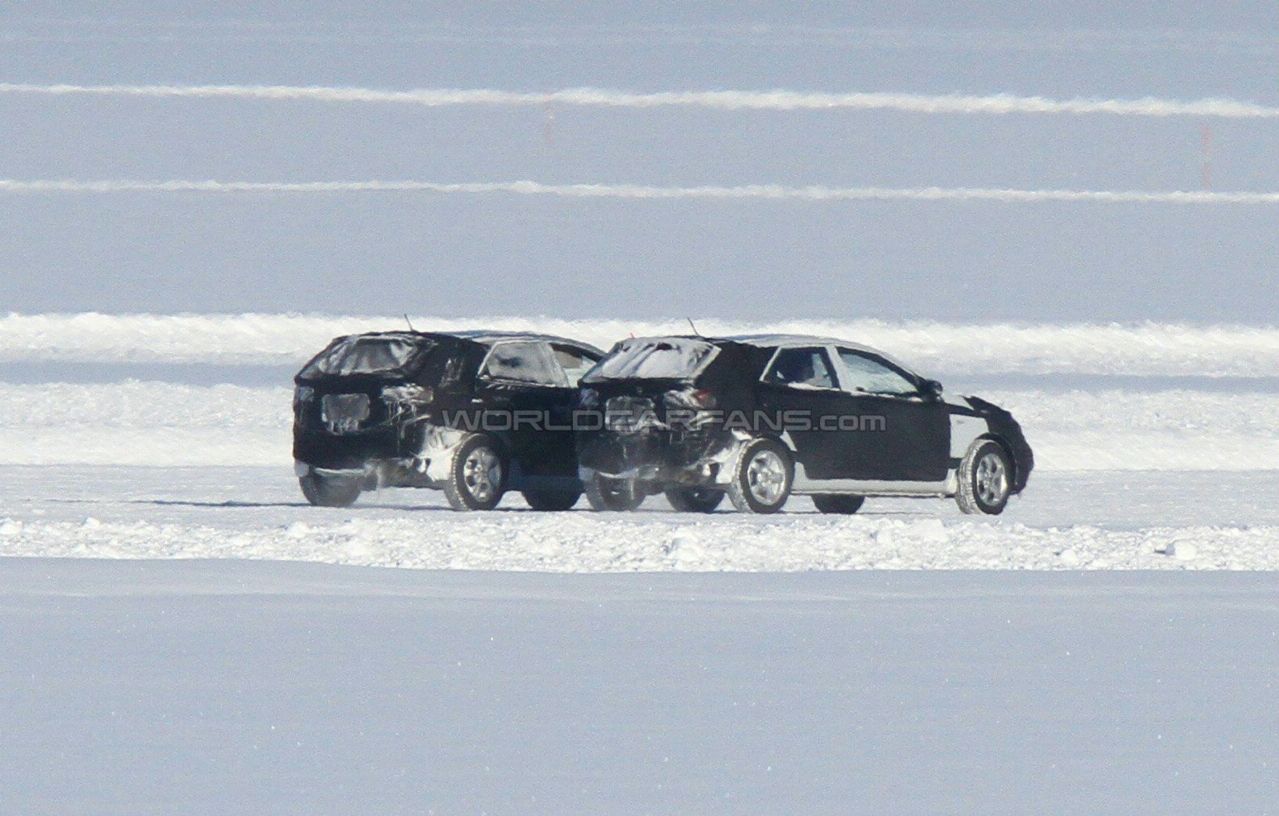 Here we got some interesting spy photos with the 2012 Kia Forte Hatchback which has been taken somewhere sounding pretty weird to me. This car was caught testing on a frozen lake in Scandinavia where Hyundai also tested some other prototypes and if you look at some spy photos with some Hyundai cars, you will notice the same background.
The car is way too camouflaged being focused on the rear side. On the same lake was present Kia Forte Koup but I thought there is no reason to put a photo with it in this post.
This five-door Forte Hatchback is sharing almost the same frond end styling and c-pillars matching up accordingly while the side windows almost the same. At the moment Kia didn't release the launch date of this 2012 Kia Forte Hatchback but they are going to do this soon so stay tuned because we will write about it on this blog.