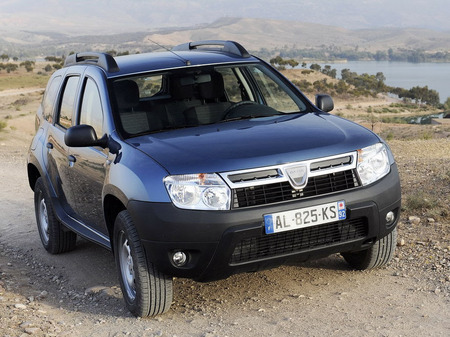 Dacia Duster was many times discussed, here and not only. If you never heard about this Duster and you look for some technical details, I recommend for you to go back use the Search section because in the following I will disclose other kind of information.
Duster has huge ambitions, in fact there are so huge that they want to surpass the Logan model from many points of view. The production of the new SUV will be global and the last country that announced their preparations to build this Duster is Colombia. This information spread out thanks to Patrick Pelata, which with the occasion of a recent visit in Colombia, confirmed that will build Duster local, but under Renault banner.
This Dacia Duster will be assembled in Colombia starting from 2012, and in the same year Russia is next to follow the same move. Slowly the factory from Mioveni start's to lose its fabrication percentage of the Dacia models, and in a short time we will witness the release of the first Dacia model which will not be build in Romania anymore, I'm talking about Dacia monovolum.