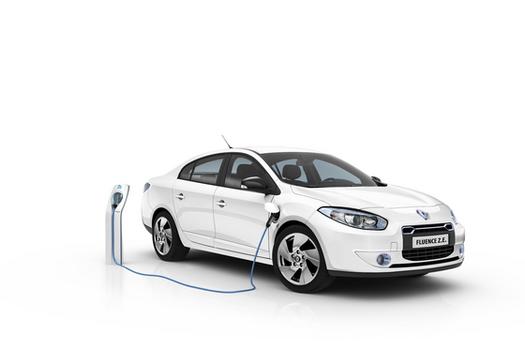 Renault moved fast and presented to us the series versions of the first electric models of the French brand, I'm talking about the Renault Fluence ZE and Renault Kango ZE being already available for pre-orders. Renault made a prognostic and said that in 2020, 10% from the world's cars will be electric, so the investments in this domain are wise.
Renault is very confident in its prognostic and it spent over 4 milliards euro in the development of the electric cars. Here we have the first result, two series cars which already expect their customers. This Renault Fluence ZE and Renault Kangoo ZE were presented last year under the concept stage, now we have them in their final form.
Renault Fluence ZE will be assembled at the Bursa factory from Turkey and it has the batteries placed behind the back seat. Those are powering a 95 horsepower engine at 11.000 rpm, which provide a torque of 226 Nm. The anatomy is at 160 km, and the maximum speed was limited at 135 km/h. The Renault Kango ZE comes with a 60 horsepower engine and with autonomy of 160 km.