While the title may be deceiving as the Bugnotti Type 57S Roadster isn't your typical garden variety type.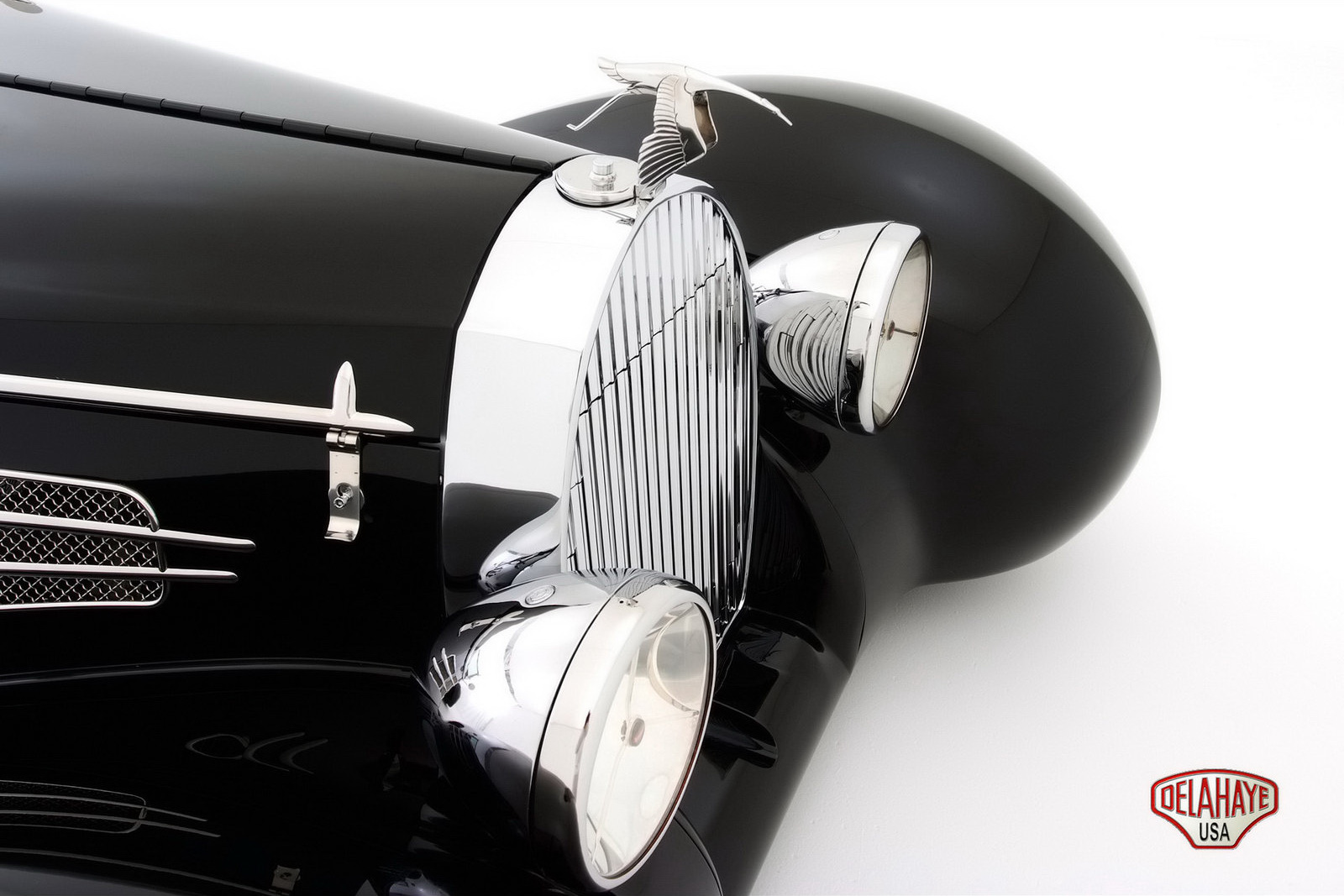 It's not even a Bugatti Veyron with Delahaye coachbuilding. And it's not really a hybrid.
What it is, is a work of art, the result of an innovative ambition of Terry Cook and a collaboration between some of the finest designers and craftsmen ever involved in the creation of what can be called a piece of rolling art.  Terry Cook is the owner of Deco Rides in New Jersey, a company that creates Generation II Boattail Speedster bodies.
With such an aficionado for an owner, the car created incorporates styling ideas from many iconic cars such as '30s Delahayes, Bugatti Type 57's and Hispano Suiza detailing added to the mix in order to create a special vehicle with a bit of a weird name: Bugnotti Type 57S Roadster.
The Bugnotti Type 57S Roadster has more than a great looking body shaped by Chip Foose as it features a Fat Man Fabrications frame onto which you can find GM's LS1 V8 engine with a 4L60E automatic transmission.