More news from Detroit as General Motors has just announced better sales figures for this month when compared to last year's April disastrous sales.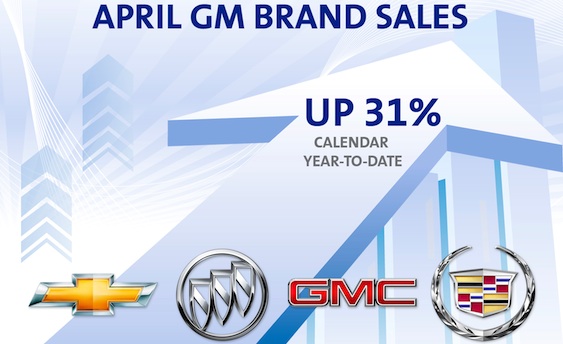 Mind you, while this April 2010 has better sales than April 2009 it's still 2% down on March 2010.
The news are even better when the statistics are focused on the GM's four core brands because their sales are up 19.7 percent for them in comparison to last year's same period.
According to GM representatives these figures are nothing other than a simple result of American consumers looking for bold styling, quality, safety and fuel efficiency, in other words criteria to which GM's products seem fit thoroughly.
As to be expected, the largest brand under the General Motors family, Chevrolet sales are up 17 percent from April 2009 now totaling 135,369. The vehicles that were behind these sales are the Malibu, Silverado, Equinox, Traverse and the Camaro. All these models registered year-over-year retail sales increases of up to 20 percent and some even more.
As for GM's full-size pickup trucks, they seem to have registered a combined increase of 20 percent. All great news but the best come from Buick, were retail sales for Buick rose 42 percent during April.